Game Library
From Soulslike games to RPGs and racing simulators, our gaming guides library covers the latest and largest titles released on PlayStation, Xbox, Nintendo & PC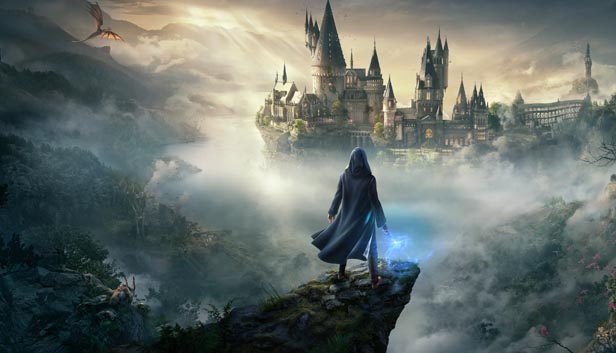 Hello dear wizard/witch, and welcome to our Hogwarts Legacy Wiki Hub, where you get to learn everything there is to know about the latest video game developed by Avalanche Software for PlayStation 5, Nintendo Switch, PlayStation 4, Xbox Series X & S, Xbox One, and PC. Our Hogwarts Legacy Strategy Guide includes walkthroughs for all 42 Main Story Quests, 57 Side Quests, as well as the 12 Assignments. Furthermore, you'll find in-depth guides for all collectibles in the video game, and we'll reveal the locations of all monsters. So, what are you waiting for? Pick one of the guides and let us help you become the most powerful wizard/witch Hogwarts has ever seen!
Discover now
Welcome to Alabasta and to our One Piece Odyssey Wiki Hub, where you'll find answers to all your questions regarding the latest One Piece video game published by Bandai Namco Entertainment for PC, PlayStation 4, PS5, and Xbox Series X/S. Released on January 13, 2023, One Piece Odyssey is a turn-based role-playing game in which you control Monkey D. Luffy and the Straw Hat Pirates. Their adventure takes place in Alabasta, where the Straw Hat Pirates must explore various regions solving puzzles, collecting gear, cooking, and fighting powerful enemies. Our One Piece Odyssey Wiki guides below cover the trickiest quests and all collectibles locations. Furthermore, we also provide the correct answers to all trivia questions you'll want to answer. So, whenever you feel lost in Alabasta, check our Wiki for the latest One Piece Odyssey guides.
Discover now
Welcome to Lakeshore City and to our Need For Speed Unbound Wiki Hub, where we discuss all collectibles locations in the latest NFS video game developed by Criterion Games and published by Electronic Arts for PC, PlayStation 5, and Xbox Series X/S. The Need For Speed Unbound collectibles are mandatory for obtaining the following achievements/trophies: The Bear Champ, Adbusting, Heaven Spot, and Cleaning Up. NFS Unbound features three types of collectibles (Bear Champ Balloons, Billboards, and Street Art), as well as 21 regions you'll need to explore. Our Need For Speed 2022 guides reveal all the collectibles' locations organized based on the collectibles' type and the areas available in the game. Make sure you check them out and use our customized Need For Speed Unbound collectibles maps to track down every collectable in the game.
Discover now
Discover More