God of War Ragnarok Born From Fire is one of the 47 Favours (side-quests) you can complete while exploring the Realms as Atreus and Kratos, and it involves finding and closing 6 Draugr Holes.
God of War Ragnarok Draugr Holes also count toward achieving 100% completion in some of the game's areas, even though they are not collectibles.
They are similar to the 3 Mining Rigs you must find to complete In Service of Asgard Favour, the main difference being that to close a Draugr Hole; first, you have to find it, and then you have to defeat some unique minibosses.
Since the Draugr Holes in God of War Ragnarok involve enemies that are a bit stronger and because the 6 Holes are scattered around all Realms, they are best approached after you finish the story when you unlock all gear, and you are properly equipped.
Obviously, this doesn't mean you can't look for them earlier, but you need to know where to find them.
Assuming you follow the story without exploring other areas, the first God Of War Ragnarok Dragur Hole you can find is inside The Applecore in Svartalfheim, very close to Tyr's location that must be found during The Quest For Tyr Main Quest.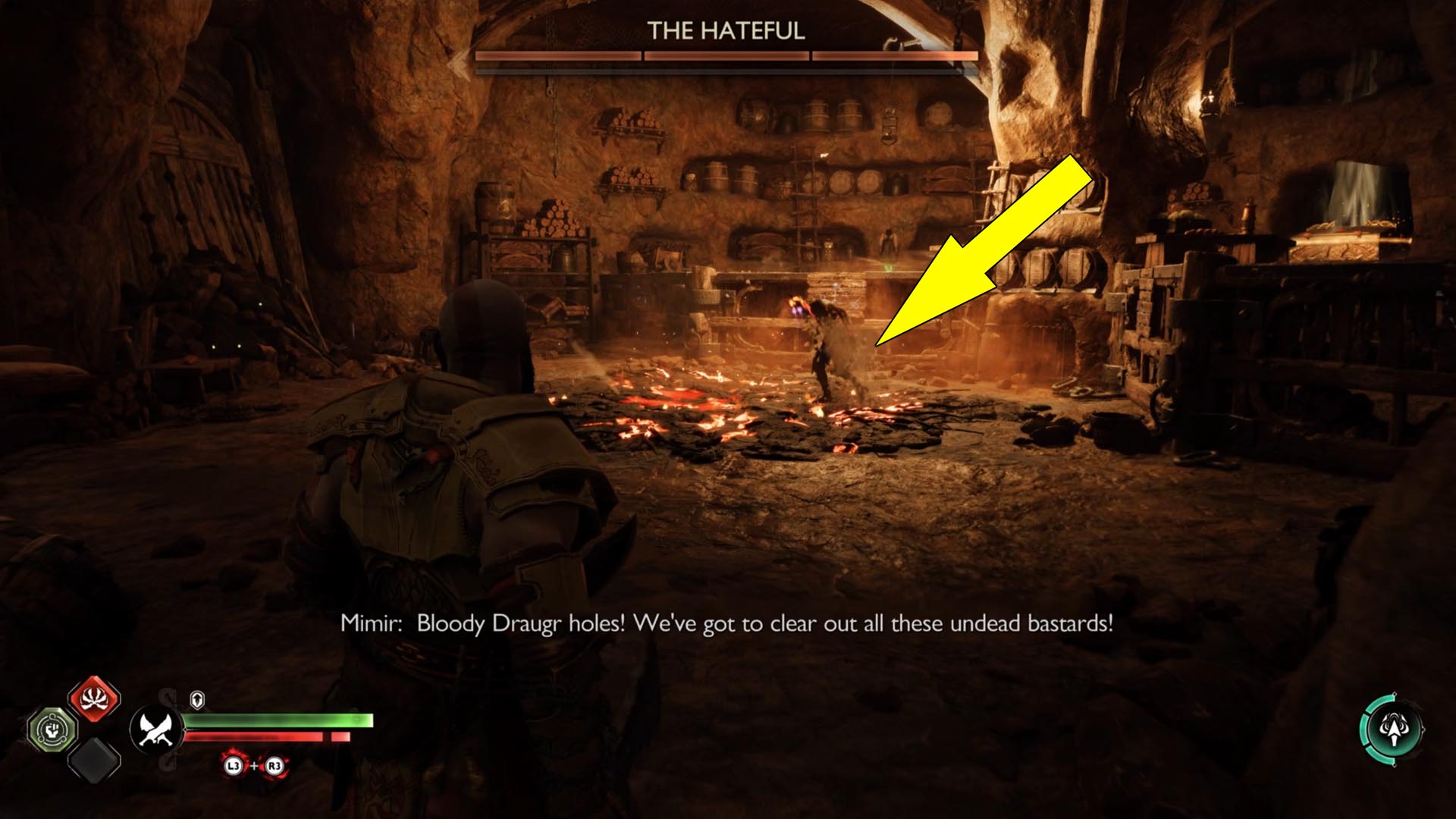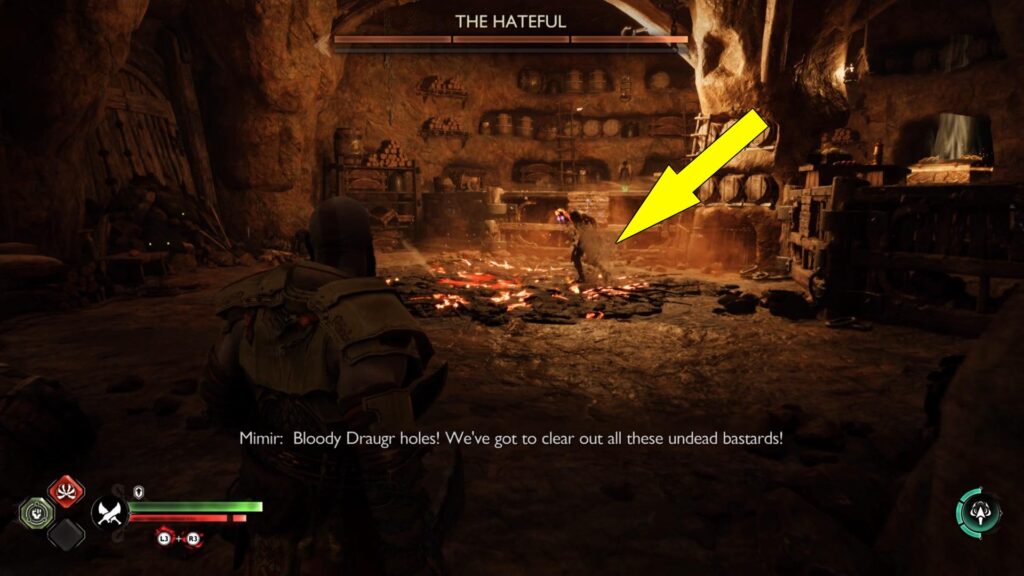 The Draugr you'll need to fight, or the miniboss is named The Hateful, and he is found in a secluded room.
If you don't follow the story and wish to spend time exploring Svartalfheim, you can find the first Draugr in The Watchtower hidden area.
His name is also The Hateful, and once you defeat him, you'll close the Draugr Hole.
Regardless of who you kill first, the moment you defeat the Dragur miniboss, you'll trigger the Born From Fire Favour.
For this Favor, you'll need to close all 6 Draugr Holes, obviously by killing the associated Draugr bosses.
God Of War Ragnarok Born From Fire Draugr Holes Locations
Now that you know where to find the first Draugr Holes in God of War Ragnarok, it is also worth knowing that these bosses drop many crafting materials and unique items.
The most important items, though, are the Chaos Sparks because they are mandatory for upgrading one of your weapons to level 9, which is the maximum level.
Since there are six Draugr Holes, it means that you'll fight six minibosses and obtain 6 Chaos Sparks.
After you deal with the last Draugr, the Chaos Sparks turn into a Chaos Flame, which you can use at any shop to upgrade one of your weapons.
The following table reveals the exact locations of the 6 God Of War Ragnarok Born From Fire Draugr Holes you'll need to close.
Because they are activities that will eventually help you complete the locations listed below if you need further help finding the Draugr bosses, refer to our in-depth guides.
God Of War Ragnarok Born From Fire Favour ends after you kill the sixth Draugr and close the Hole during or after the main story.
Make sure you find all Draugr Holes while exploring the world, and if you need help with other collectibles, check our God of War Ragnarok Wiki Hub here.