Legend of Zelda Tears of the Kingdom Lindor's Brow Skyview Tower is one of the closest Skyview Towers to Lookout Landing, the starting village in the Hyrule Field region.
The Lindor's Brow Skyview Tower reveals the topography of the Hyrule Ridge region on both Sky and Surface maps.
To activate this Skyview Tower, you'll only need the Ultrahand Ability, unlocked in the Ukouh Shrine on the Great Sky Island during The Closed Door main quest.
Now, let's see where to find and how to activate Lindor's Brow Skyview Tower in the action-adventure game developed and published by Nintendo for the Nintendo Switch.
How To Activate Legend Of Zelda Lindor's Brow Skyview Tower
Here are the map coordinates for Lindor's Brow Skyview Tower: -1919, 1241, 0273. To locate it precisely on the map with the fog of war, please refer to the image below.
On your way to Lindor's Brow Tower, you may encounter Hestu, a giant Korok scared of the treants up the hill. Complete the Hestu's Concerns side adventure to unlock the ability to expand your inventory size using Korok Seeds.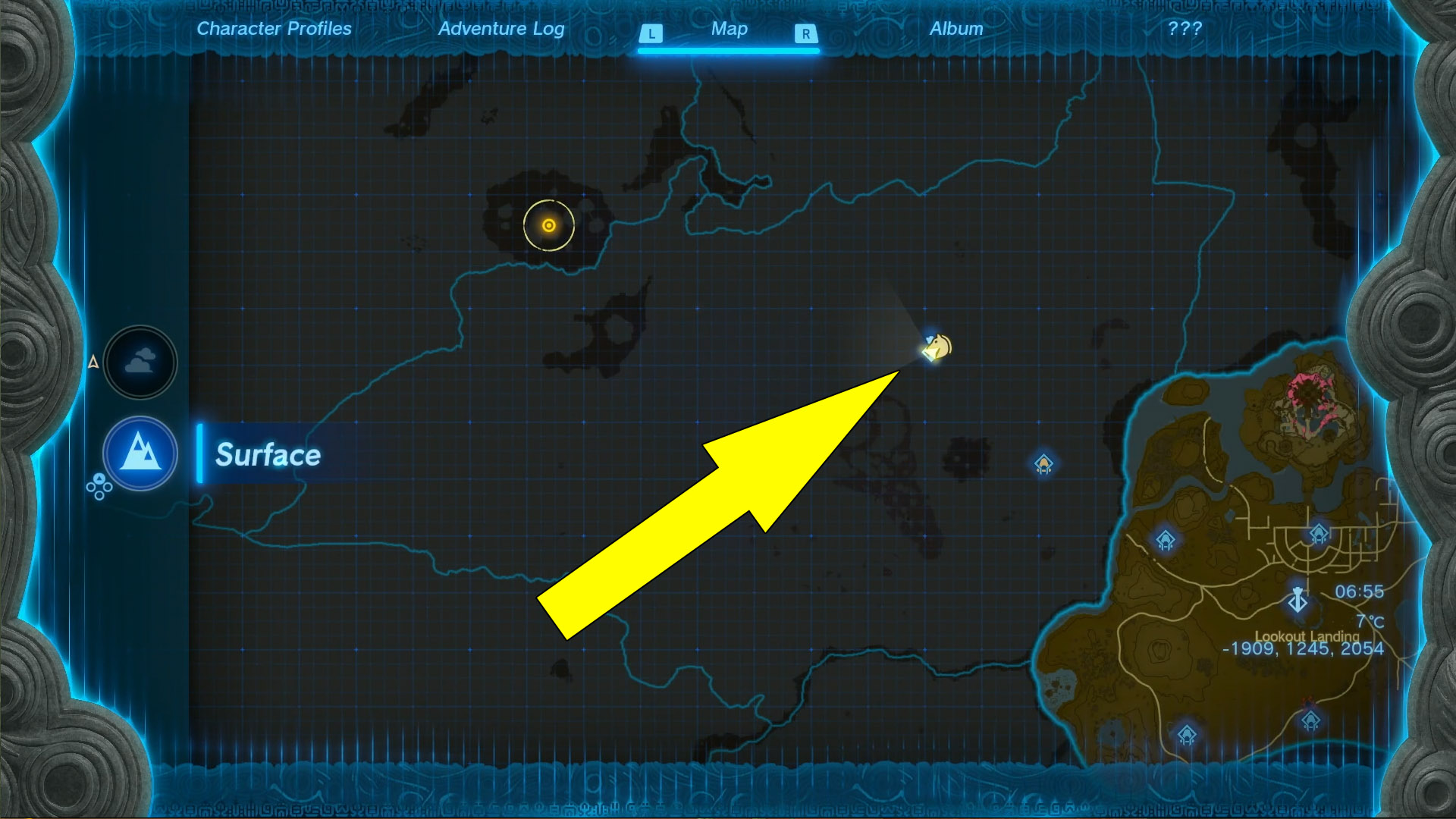 When you reach the marked location, you'll find Lindor's Brow Skyview Tower on a stone column surrounded by water, which makes it really difficult to get to without running out of stamina.
But to make things easier, we will try to build a simple bridge to activate it without breaking a sweat.
Now, a pile of wooden construction materials is located on the southwestern side of Lindor's Brow Skyview Tower.
Use the Ultrahand Ability to grab the four largest wooden boards in the back and attach them end-to-end.
After you attach all four wooden boards, use the Ultrahand ability to move and rotate this longer piece and lean it against the stone column to form a bridge over the water below.
Check the image below for a visual reference.
Finally, climb up this improvised bridge, enter Lindor's Brow Tower, and examine the terminal to activate it, then step on the launch pad to reveal the topography of a section of the Hyrule Ridge.
If you want to activate more Skyview Towers, visit our Zelda Tears of the Kingdom Wiki Hub for more information.