Resident Evil 8 Village Castle: Location, Details, Size & More
Here we are with another Resident Evil Village or Resident Evil 8 trailer breakdown; friends, in which we will discuss a bit about the Resident Evil 8 Village castle or the Resident Evil 8 villa or mansion if you like, although from an architectural point of view and also historical it is a palace.
So, before we jump in a very quick introduction for those of you who don't know me from my YouTube channel, my name is Vlad, I am from Romania and ever since Capcom announced that Resident Evil Village is taking place in my country I started a series of videos in which I have tried and hopefully succeeded to clear things up about Transylvania, and Romania.
Now, some of you supported them, others didn't like them at all, and a lot of people copied my work and uploaded it on their channels. That's ok though, as long as they learned one or two things about my country.
For those of you who are supporting my channel, thank you very much.
Now, back to today's topic which refers to the Resident Evil 8 Village castle we see in the trailer and to the recent rumors and theories about Dracula and Vlad the Impaler. We are going to debunk these along the way and we will also discuss why these theories have nothing in common with Resident Evil Village.
So, let's begin by separating three very important locations from Romania as well as two characters people keep talking about in their Resident Evil 8 trailer breakdowns.
Transylvanian Castles
Now, as you can see, on this map I have marked 4 locations for you. The first one is well… my location.
The second one is Poenari Citadel, the third own is Bran Castle and the fourth one is Peles Castle.
Poenari Citadel
So, let's begin with Poenari Citadel and its construction which started in 1453 but it was finished in the  15th century by Țepeș Vodă, or as you know it Vlad the Impaler.
The citadel is ruined now but the important thing we need to remember and keep in mind here is that it was the home of Vlad the Impaler, and there are no historical sources indicating that Vlad the Impaler lived in any of the two other castles we have seen on my map.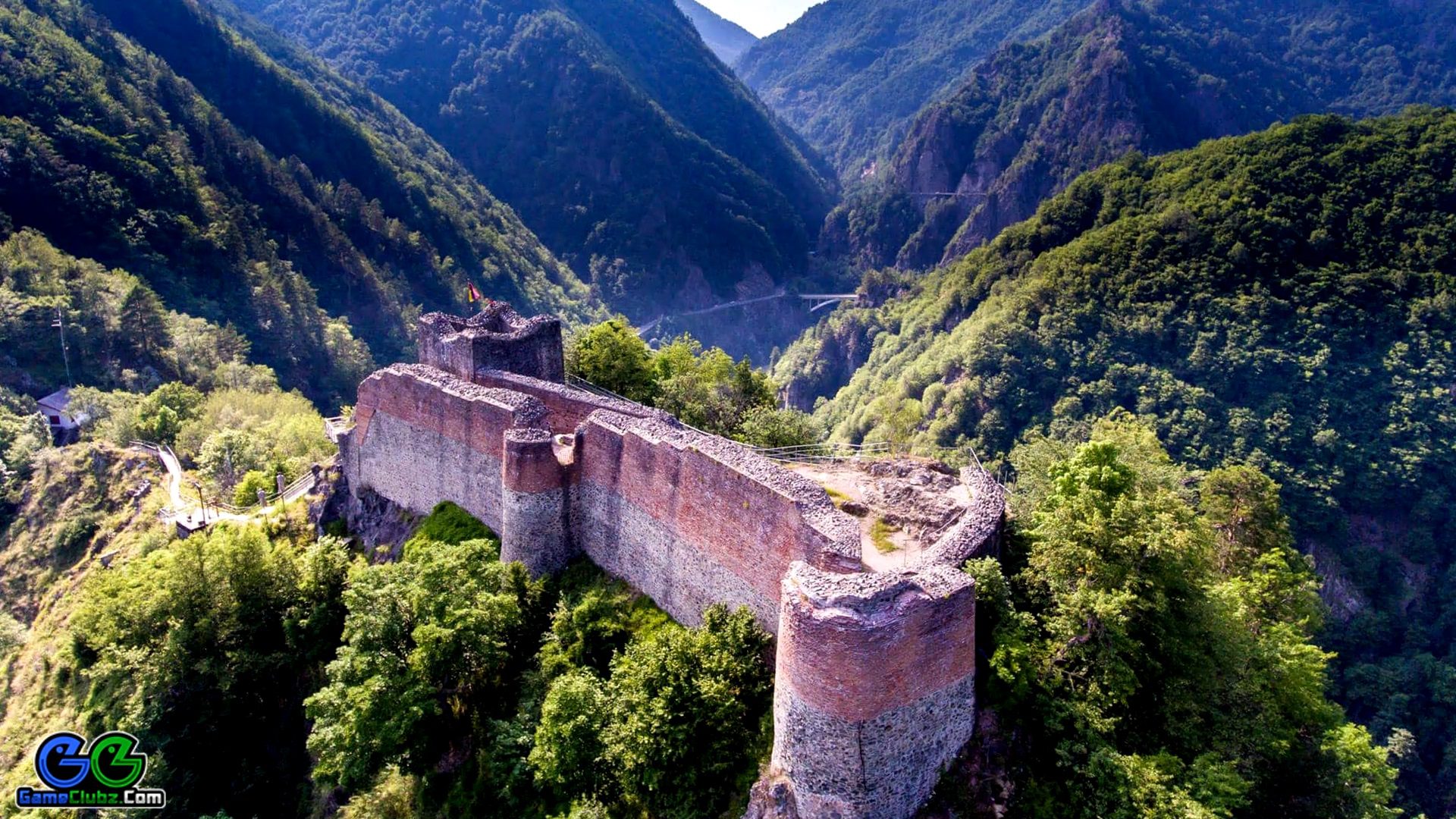 Bran Castle
Moving the next location, we have Bran Castle, a castle that it was and still is associated with Dracula. Many people name it Dracula's Castle, which is a terrible mistake.
Since Dracula is associated with Vlad the Impaler the mistake is even bigger because, Vlad The Impaler never set foot in Bran Castle because it wasn't a friendly place for him at that time, and it wasn't under his rule.
The association between Bran Castle and Bram Stoker's Dracula is also undocumented, and even though Bram Stoker used Vlad the Impaler as inspiration for his character, chances are that Bram Stoker had no idea about the existence of Bran Castle.
These facts set a very fine line between the first two castles and their connection with Resident Evil Village.
Peles Castle
Moving to the third one, which is Peles Castle, the things here are even easier to explain.
First of all, let's clear things up a bit. Peles Castle which is located at a notable distance from the two previous locations it is not a villa. And it is not a mansion as a lot of people claim. It is a palace by form and function but it is known as a castle.
And it is the one you see in the Resident Evil Village trailer.
Before we discuss it, our map would look like this and should make all things easier to track now.
Poenari Citadel was the home of Vlad the Impaler.
Bran Castle or Dracula's Castle is quite far from Vlad's Castle; and it is unclear why it is associated with Vlad since he had no connection with it.
And Peles Castle or the one from Resident Evil 8 is even further and again had no connection with Vlad the Impaler nor Dracula.
The main reason for which I have outlined these facts is that a lot of YouTubers are spreading false information about Dracula and Vlad the Impaler after seeing the large gate in front of the castle.
On it you can spot several people being impaled; however, this doesn't mean we will get to fight Dracula or meet Vlad the Impaler in Resident Evil 8.
Besides the facts that I have just explained, you should know that even though impaling people was quite common in Romania, this method of torture was not invented by Vlad the Impaler or Dracula as people know it. It existed since 1772 BC.
The Goat Head on the shield also has a different meaning.
Resident Evil 8 Village Castle Details
Good, so back to our Resident Evil Village castle which we will get to visit this summer together as I promised. The one named Peles Castle.
The first thing we should know about it is that today this castle belongs to the Romanian Royal Family. Its construction started in 1873 and ended in 1914. It is located in Transylvania close to Sinaia City.
Today the Romanian Royal Family doesn't live there, but the castle can be visited since it is a museum. So, how do we know it is the one from the trailer?
Peles Castle Arhitecture
Besides the in-game currency which confirms the location of the next Resident Evil game, the castle's architecture sets it apart. And I am talking about both interior and exterior designs.
Its style is a romantically inspired blend Neo-Renaissance and Gothic Revival which kinda makes this castle unique and our country's crown jewel. On a side-by-side comparison, we can easily spot the similarities especially the small tower on the right and the one in the middle.
In the trailer, we can also spot this staircase which is unique by design; as well as some small balconies on the right side.
These do not exist in other castles anywhere because King Carol I wanted something unique. In fact, he rejected the first three plans for lacking originality.
Even the chandelier we see in the trailer is unique in design.
So what can we expect in the game; and why did Capcom choose this specific castle and not let's say, Bran Castle?
Capcom went for this castle because as I said it is not only beautiful; but also it's Gothic elements are quite scary.
Castle Size
The castle as it is today has over 170 rooms without counting the secret ones. An interesting fact that I will also mention during our visit and Livestream; is that not all floors in the castle can be visited by the public.
For example, the third floor is locked; and even the exterior windows are made in such a way to offer full intimacy from outside.
To visit the third-floor special clearance is required; and although I have no doubt that Capcom obtained it; the rules inside are quite strict.
Visitors will get to see the imperial bedroom with a secret stair, but using bright light that can deteriorate the furniture's color is forbidden.
Touching the furniture or anything inside is also forbidden.
Most rooms we get to explore in the video game will most likely be themed just like they are in the real castle. The Grand Armory, the Small Armory, the Playhouse, the Florentine Room, the Moorish Salon, and the Turkish Parlor are just some of them; but keep in mind that this castle also features secret rooms, 30 bathrooms and a lot of secrets.
Simply put, it is the perfect location for a Resident Evil video game set in Eastern Europe. Unique, scary, and big.
Now, before wrapping this up, a quick reminder about the trip I have mentioned earlier; which I intend to take this summer and Livestream it for you guys. Let me know if you are interested in visiting this castle with me in the comments section, and don't forget to visit my YouTube channel and check my previous videos if you wish to find more about Resident Evil Village from a Romanian point of view.