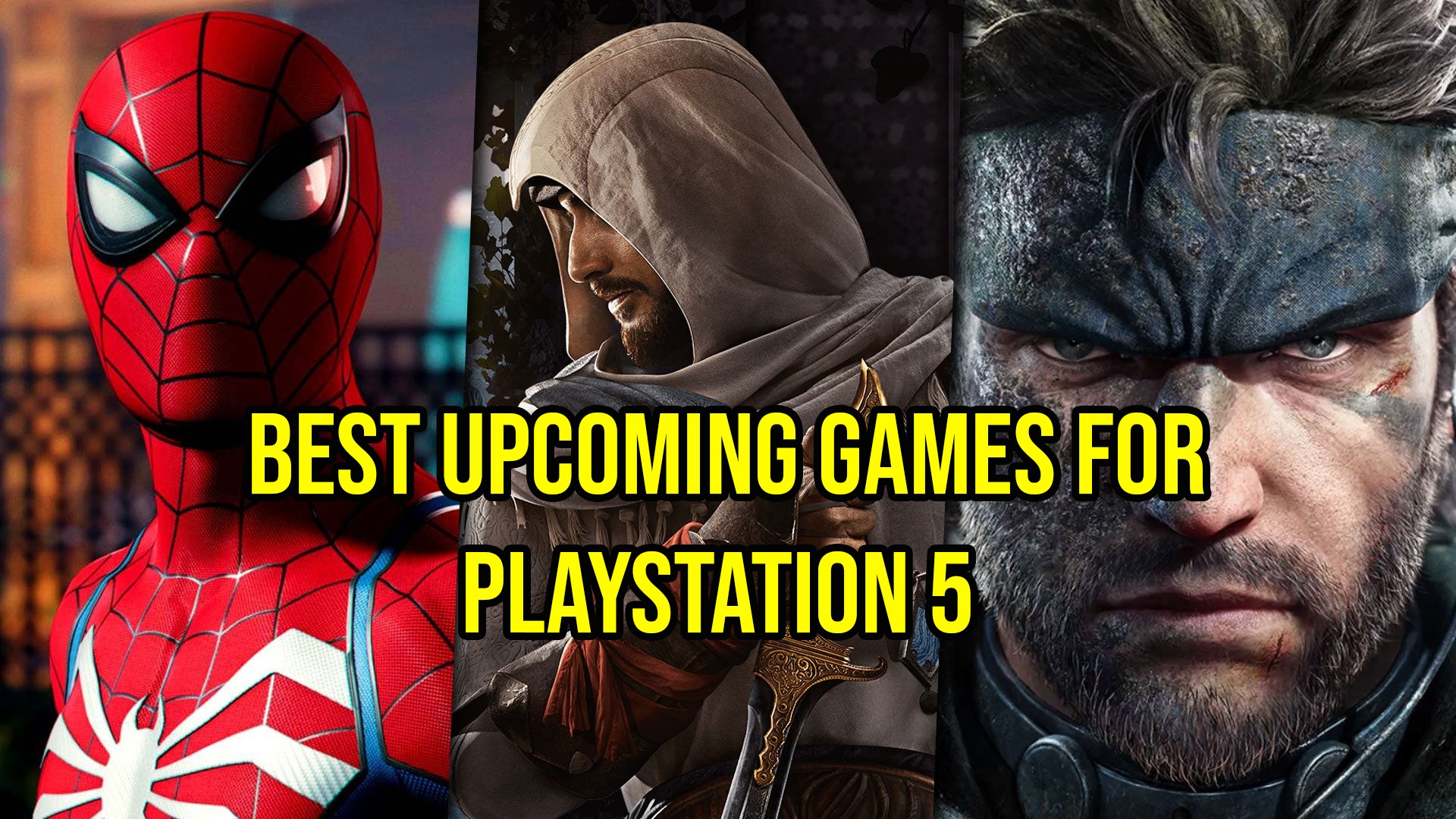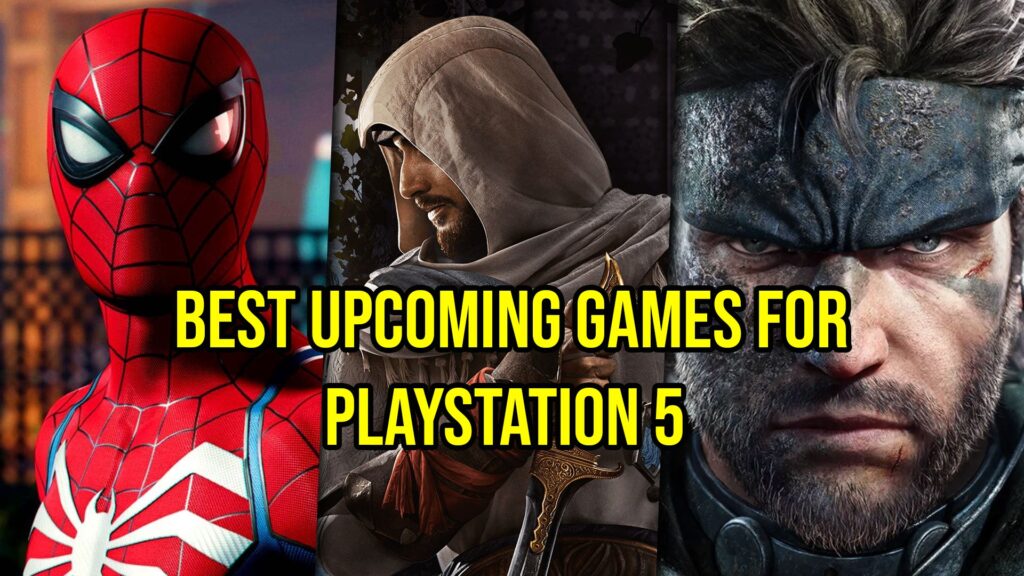 After the recent cancelation of E3, the latest PlayStation Showcase allowed fans to learn more about the upcoming games on PS5 Sony intends to release.
Sony's PlayStation Showcase 2023 managed to gather over 4 million views in 24 hours on YouTube alone, featuring over 30 upcoming games for PlayStation 5 and two new devices compatible with PS5.
While some of the PlayStation 5 video games revealed by Sony Interactive Entertainment are confirmed for Xbox, PC, and Nintendo, Sony's latest lineup includes some exclusive titles, remakes of award-winning franchises, and new release dates.
From role playing games to soulslike and new remakes, let's see what are some of the best games for PS5 to keep an eye on in 2023.
Experience Street Fighter 6's Story Mode
Developed and published by Capcom, Street Fighter 6, is the seventh main title in the Street Fighter franchise.
Released on June 2, 2023, for PlayStation 4, PlayStation 5, PC, and Xbox Series X/S, the fighting video game features a roster of 18 playable characters, some of them new to the series:
Returning Characters
Newcomers
Blanka, Cammy, Chun-Li, Dee Jay, Dhalsim,
E. Honda, Guile, Juri, Ken, Luke, Ryu, Zangief
Jamie, JP, Kimberly, Lily, Manon, Marisa
In addition to the SF6 characters available at launch, Capcom revealed four fighters players could unlock as downloadable content during the game's first year.
These fighters are Akuma, Ed, and Rashid from the previous games and A.K.I., who debuts in SF6.
Also available at launch was the Street Fighter 6 Story Mode, revealed during the PS Showcase in May 2023.
Fight Lilith's Demon Hordes in Diablo 4
After the latest server slam stress test, Lilith is ready to unleash her hordes of demons in Diablo 4, starting June 6, 2023.
Published by Blizzard Entertainment for PlayStation 4, PlayStation 5, PC, Xbox One, and Xbox Series X/S, Diablo IV introduces a new antagonist but retains the five classes from the previous games of the franchise:
Barbarian – Brutal melee fighter who appeared in Diablo II and Diablo III, capable to dual-wield and switch between weapons in combat
Sorcerer – Ranged spellcaster from Diablo I and Diablo II, specialized in casting fire, ice, and lightning magic
Druid – Shapeshifting class from Diablo II which allows players to switch between human, werewolf, and werebear forms
Rogue – The quick-moving and bow-expert ranged class from Diablo I
Necromancer – The returning class from Diablo II and Diablo III, master of summoning and dark arts
Blizzard Entertainment released a new trailer titled Saviors Wanted, directed by Oscar-winner Chloé Zhao, best known for Nomadland, to celebrate the upcoming release.
Help Clive Restore Peace in Final Fantasy 16's Valisthea
The fight against evil continues on Valisthea in Final Fantasy XVI, but this time against Ifrit, the dark Eikon Clive pursues in the latest Final Fantasy installment.
FFXVI is one of the timed exclusive PlayStation 5 games and the sixteenth main title in the Final Fantasy series. Developed by Square Enix Creative Business Unit III, FF XVI is an action role-playing game set in a vast world named Valisthea.
Unlike other titles in the franchise, it features a real-time action-based battle system instead of turn-based combat. According to Director Naoki Yoshida, he decided to change the combat system after conducting a series of surveys within the Final Fantasy community of gamers.
Despite the change in the combat system, the game retains multiple features from the previous installments, such as the Chocobos, which can be used as mounts.
During Sony's PS Showcase, Square Enix released a new Final Fantasy 16 story trailer, presenting Clive and some enemies and friends he encounters in Valisthea.
Rise as a Champion in Atlas Fallen
Despite its delay in May, Atlas Fallen also made it to our list of best PS5 games to play in 2023. The action role-playing game developed by Deck13 Interactive for PC, PlayStation 5, and Xbox Series X/S was released on August 10, 2023.
The action occurs in a post-apocalyptic world, now covered in sand and inhabited by dangerous creatures.
Atlas Fallen features open regions and a multiplayer mode, allowing players to explore the desolated world alongside their friends, discovering secrets of a lost civilization.
The Atlas Fallen Rise From Dust gameplay trailer reveals a fluid combat system and a vast world champions can traverse by mastering the power of the sands.
Join the Immortals of Aveum Order
First announced during The Game Awards 2022, Immortals of Aveum is a single-player first-person magic shooter developed by Ascendant Studios for PlayStation 5, PC, and Xbox Series X/S.
The protagonist, Jak, joins the Order of the Immortals after being recruited by General Kirkan, played by Gina Torres, best known for her starring role as Jessica Pearson in the drama series Suits.
As a new member of the elite Magni, Jak must help the battlemages fight Sandrakk and restore peace in Aveum.
The latest gameplay shows Jak fighting waves of demons across various environments, switching between spells in fast-paced combat. Immortals of Aveum was released on August 22, 2023, after being delayed from July 20, 2023.
Get Ready To Die in Armored Core VI: Fires of Rubicon
FromSoftware's latest soulslike video game, Armored Core VI: Fires of Rubicon, hit the shelves on August 25, 2023, for PlayStation 4, PS5, PC, Xbox One, and Xbox Series X/S.
Unlike all previous games developed by FromSoftware, Armored Core VI: Fires of Rubicon is a mecha-based vehicular combat game that combines the studio's expertise in mech games with the well-known punishing system they developed throughout the years.
Armored Core VI: Fires of Rubicon takes place on Rubicon 3, a remote planet where a mysterious substance was discovered.
At first, the substance was expected to help evolve humanity's technology, but instead, it caused a catastrophe creating the Burning Star System. After half a century, the substance resurfaced, drawing the attention of corporations, mercenaries, and resistance groups. As independent mercenaries, players must infiltrate Rubicon 3 while controlling fully-customizable mechs.
Finish Them in Mortal Kombat 1
On September 19, 2023, Mortal Kombat 1 debuts on Nintendo Switch, PlayStation 5, PC, and Xbox Series X/S.
Although it was revealed on May 18, 2023, MK1 quickly received a release date being marketed as a soft reboot.
While many fans of the series were expecting the announcement of Mortal Kombat 12, NetherRealm Studios announced that the twelfth main installment in the series is Mortal Kombat 1.
The new Mortal Kombat game features an immersive story mode, Kameo Fighters to aid players during fights, and an offline mode.
So far, the MK1 characters list includes Liu Kang, Scorpion, Sub-Zero, Raiden, Johnny Cage, Kung Lao, Kitana, Mileena, and Shang Tsung, who can be unlocked by pre-ordering the game.
Embrace the Puppet Within in Lies of P
Lies of P is an action souls-like game developed by Round8 Studio and published by Neowiz Games, set for release on September 19, 2023, for PlayStation 5, Xbox Series X/S, PlayStation 4, Xbox One, and Steam.
The game takes inspiration from "The Adventures of Pinocchio" and presents a grim and twisted version of the beloved classic story, where Pinocchio embarks on a quest to find a mysterious character named Mr. Geppetto.
His journey leads him to a city called Krat, which is reminiscent of the Belle Époque era but has fallen into madness and is inhabited by deadly puppets.
In the game, Pinocchio must fight for his survival by using a wide range of weapons and special abilities provided by swappable Legion Arms.
Along the way, he encounters characters who are not initially hostile, but the player is required to assist Pinocchio in telling lies to fulfill his desire to become a human.
Explore the 9th-Century Baghdad in Assassin's Creed Mirage
Assassin's Creed Mirage release date was also revealed during Sony's PS Showcase. The new AC game is scheduled to release on October 12, 2023, for PC, PlayStation 4, PS5, Xbox One, Xbox Series X/S, and Amazon Luna.
Described by Ubisoft as a smaller Assassin's Creed, Mirage, focuses on Basim Ibn Ishaq, who first appeared in Assassin's Creed Valhalla.
Unlike Valhalla, Mirage reduces the RPG elements and focuses more on stealth and parkour gameplay. The story takes place in Baghdad before the events from Valhalla and follows Basim's evolution from a street thief to a member of the Assassin Brotherhood.
Get Ready To Die Some More in Lords of the Fallen 2023
Only one day after AC Mirage, the sequel to Lords of the Fallen 2014, releases for PlayStation 5 and Xbox Series X/S.
The soulslike game developed by Hexworks was originally named Lords of the Fallen: The Dark Crusade, but developers decided to retain the same name as the prequel.
Lords of the Fallen 2023 introduces a multiplayer mode (both versus and co-op) and features a world notably bigger than the previous game.
The first Lords of the Fallen 2023 trailer shows the Dark Crusaders starting an epic journey in an attempt to defeat the demon God known as Adyr.
Fight Your Fears in Alan Wake II
Alan Wake II closes our PS5 best games list to keep an eye on in 2023. Developed by Remedy Entertainment, the Alan Wake sequel releases on October 17, 2023, for PlayStation 5, PC, and Series X/S.
The survival horror game takes place 13 years after the events of the previous title when Alan disappears.
FBI agent Saga Anderson is sent to Bright Falls, Washington, to investigate a series of murders, eventually leading her to Alan and his latest horror story.
After its release this year, Alan Wake 2 is scheduled to receive two free DLC packs and two paid expansions, Night Springs and Lake House.
Embrace Your Spidey Senses in Marvel's Spiderman 2
The upcoming action-adventure game Marvel's Spider Man 2, developed by Insomniac Games and published by Sony Interactive Entertainment, is scheduled to be released on October 20, 2023, and it is one of the most anticipated PS5 games of the year.
The Spider-Man 2 game will make a return to the beloved New York City that we explored in the previous titles, Marvel's Spiderman and Marvel's Spider-Man: Miles Morales.
Insomniac is expanding the game's playable area beyond Manhattan Island, which was the primary setting of the first game. The expansion will now include areas across the East River and into Queens.
Also, players will face a new danger from one of Spider-Man's notorious villains, Kraven the Hunter.
Both Peter Parker and Miles Morales can be played as Spider-Man, each with their own abilities.
Peter Parker has access to the powerful Venom suit, which enhances his combat prowess, allowing him to defeat multiple enemies simultaneously.
Meanwhile, Spiderman Miles Morales has his own unique skills, such as Camouflage invisibility and the venom-blast attack.
Upcoming PS5 Games Waiting for Release Dates
With its cutting-edge technology, immersive gameplay, and stunning graphics, the PlayStation 5 has quickly become a favorite among gamers worldwide.
The excitement reached new heights during the highly anticipated PlayStation Showcase, where gamers were treated to an incredible lineup of upcoming titles that left them craving for more.
So, strap in and prepare to discover the most anticipated PS5 games waiting for their release dates, each ready to redefine the gaming landscape and captivate players in new ways.
Survival Is the Ultimate Mission in the MGS3 Remake
MGS Delta: Snake Eater is an upcoming remake of the classic game Metal Gear Solid 3: Snake Eater, set to be released on PlayStation 5, Xbox Series X/S, and Microsoft Windows via Steam.
Get ready to dive into the world of MGS Δ: Snake Eater with its breathtaking graphics, immersive stealth action gameplay, and captivating storyline.
Rival nations are working on creating dangerous weapons that pose a threat to humanity's future.
Playing as a highly skilled soldier, you must use stealth and survival skills to infiltrate the enemy's territory and stop a weapon of mass destruction from starting the biggest global war in history.
A Ghostly Dance of Blades in Phantom Blade Zero
During the latest PlayStation Showcase in May 2023, an exciting third-person RPG called Phantom Blade Zero was revealed and will feature fast-paced third-person sword combat with a samurai theme.
Phantom Blade Zero is being developed by S-Game exclusively for the PlayStation 5 and PC platforms and is their first major title.
In Blade Zero, players take on the persona of Soul, a skilled assassin employed by an elusive and powerful organization called The Order, according to Soulframe Liang, the Founder and CEO of S-Game.
Soul was falsely accused of killing The Order's leader and suffered severe injuries during the ensuing manhunt.
Through the intervention of a mystical healer, his life was saved, although the remedy provided is temporary, lasting only for 66 days.
With a limited timeframe, Soul is forced to find the orchestrator responsible for these events before his time runs out, facing formidable foes and horrible inhumanities along the way.
A Runner's Path Knows No Limits in Ghostrunner 2
The highly anticipated hardcore FPP slasher developed by One More Level, Ghostrunner 2, unfolds its story one year after the events of its predecessor.
Set in a post-apocalyptic cyberpunk future, humanity struggles to survive following the downfall of the oppressive Keymaster, who once governed Dharma Tower, the final sanctuary for humankind.
Players hold the power to shape the future of humanity by taking on the violent, cyborg ninja AI cult that has emerged outside of Dharma Tower.
With its intense and hardcore action, Ghostrunner 2 promises an exhilarating experience for players.
A World of Mythical Creatures Awaits in Dragon's Dogma II
The long-anticipated sequel to Dragon's Dogma and its Dark Arisen expansion, titled Dragon's Dogma II, was announced in June 2022 as part of the original game's 10th-anniversary celebration.
During the PlayStation Showcase, the Dragon's Dogma 2 Reveal Trailer showcased a variety of creatures, including a roaring dragon soaring above a castle in ruins and a menacing medusa.
Additionally, the trailer emphasized extensive combat, indicating that Dragon's Dogma 2 will keep a strong resemblance to the original game.
Excitingly, the game will be available on PlayStation 5, Xbox Series X/S, and PC, offering a broad range of platforms for players to enjoy the upcoming release.
These are all AAA PlayStation 5 video games we consider worth following in 2023, but if you have other suggestions, please let us know in the comments below.
Tell us why your suggested title should be on our list of best PS5 games, and we'll be happy to consider it.