Game Library
From Soulslike games to RPGs and racing simulators, our gaming guides library covers the latest and largest titles released on PlayStation, Xbox, Nintendo & PC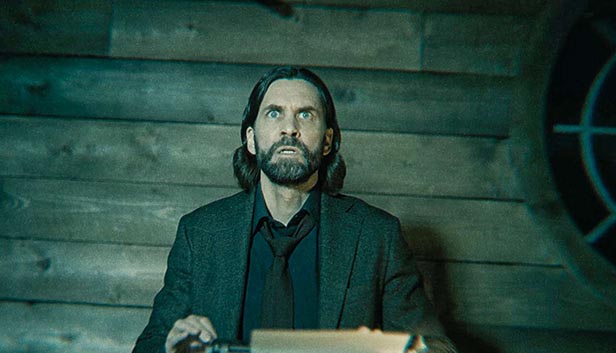 Welcome to Gameclubz's Alan Wake 2 Wiki and Strategy Guide, which we've created to help you get the most out of Remedy Entertainment's survival horror video game released on October 27, 2023, for PC, PlayStation 5, and  Xbox Series X/S. Set 13 years after the events of Alan Wake, Alan Wake 2 is one of the best-rated video games of 2023 and introduces new gameplay elements, such as the third-person perspective. The game also features multiple puzzles and collectibles required to unlock all achievements and trophies. Our Alan Wake 2 Strategy Guide covers all of them; therefore, whenever you get stuck in Alan Wake II, visit our page, and most likely, you'll find the answers to your questions. Below is our website's complete list of all Alan Wake 2 Guides. Lunch Boxes Locations: Cauldron Lake Lunch Boxes Watery Lunch Boxes Bright Falls Lunch Boxes Cult Stashes Locations: Cauldron Lake Cult Stashes Watery Cult Stashes Bright Falls Bunker Woods Cult Stashes...
Discover now
Hello, Space Explorer, and welcome to our Starfield Wiki and Strategy Guide Hub, covering everything you need to know in the most expected video game of 2023. Formally announced during Bethesda's E3 presentation in 2018, Starfield is the biggest and most ambitious project coming from the award-winning creators of The Elder Scrolls V: Skyrim and Fallout 4. Featuring more than 1,000 planets, Starfield is an action role-playing game offering unparalleled freedom from character creation to exploration, crafting, and researching. Our Starfield Wiki Hub includes guides covering the trickiest quests you may encounter while exploring the universe developed by Bethesda Game Studios. Additionally, we'll tell you where to find the best weapons, how to get the rarest natural resources and crafting materials, and how to recruit new companions. So, let's find out what awaits us amongst the stars.
Discover now
Published by Focus Entertainment, Atlas Fallen is the latest title developed by Deck13 Interactive and an action role-playing video game released on August 10, 2023, for PlayStation 5, PC, and Xbox Series X/S. Set in an unnamed fantasy world covered in sand, Atlas Fallen takes players on an epic journey to find the mysteries of an ancient civilization. Make no mistake, though, because while it may appear empty, the Calardias Desert is home to the most dangerous creatures waiting for their next victims. Armed with an ancient gauntlet that allows you to manipulate sand, your champion can unlock divine powers to overcome all threats. Our Atlas Fallen Wiki Hub is where we have gathered in-depth guides for the trickiest quests, collectibles, and objectives you must complete. Furthermore, we'll show you where to find all anvils, upgrade shards, armours, heavenly shrines, and cosmetic items. Last but not least, our Atlas Fallen maps reveal the locations of all vantage points, lore items...
Discover now
Discover Mores