Lego Star Wars Skywalker Saga Downtown Lockdown Puzzle is less complicated than the previous one we completed in the Mos Espa area, named Rooftop Raiding.
That is mainly because the Downtown Lockdown Kyber Brick Puzzle can be solved in a smaller zone.
However, a Hero character and extra attention to your surroundings are required to complete the Downtown Lockdown mission in the video game developed by TT Games.
So in the following guide, to make it easier on you, I'll explain where to find Downtown Lockdown Puzzle and, of course, how to complete it.
Lego Star Wars: The Skywalker Saga Downtown Lockdown Puzzle Location
You can find the Kyber Brick collectible associated with the Lego Star Wars Skywalker Saga Downtown Lockdown Puzzle in the slave quarters on the northwest part of Mos Espa.
Check the map below for the exact location so you can find the collectible without any problems.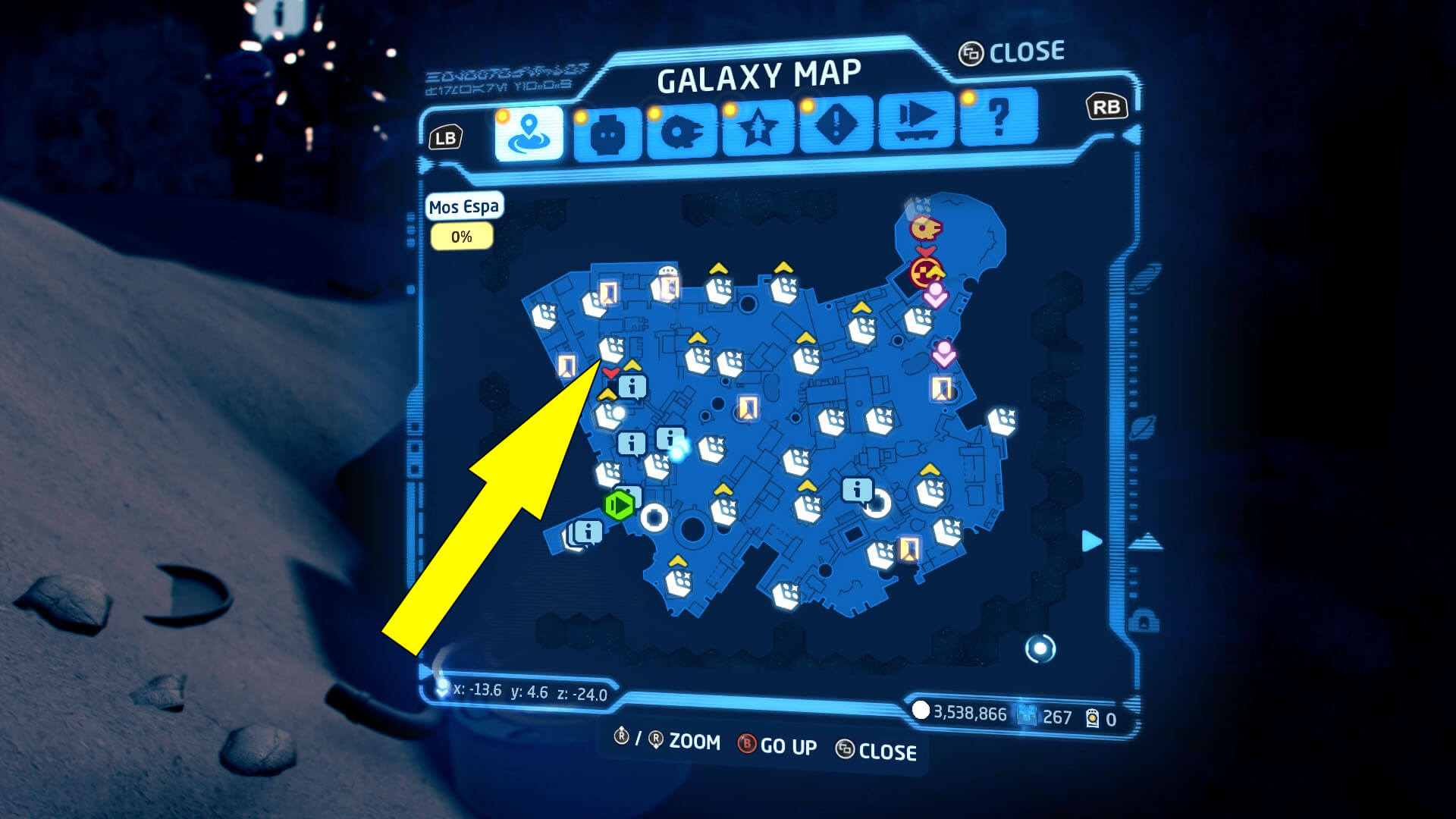 Once you're in the right spot, you can see that the Kyber Brick is locked behind bars in one of the buildings here.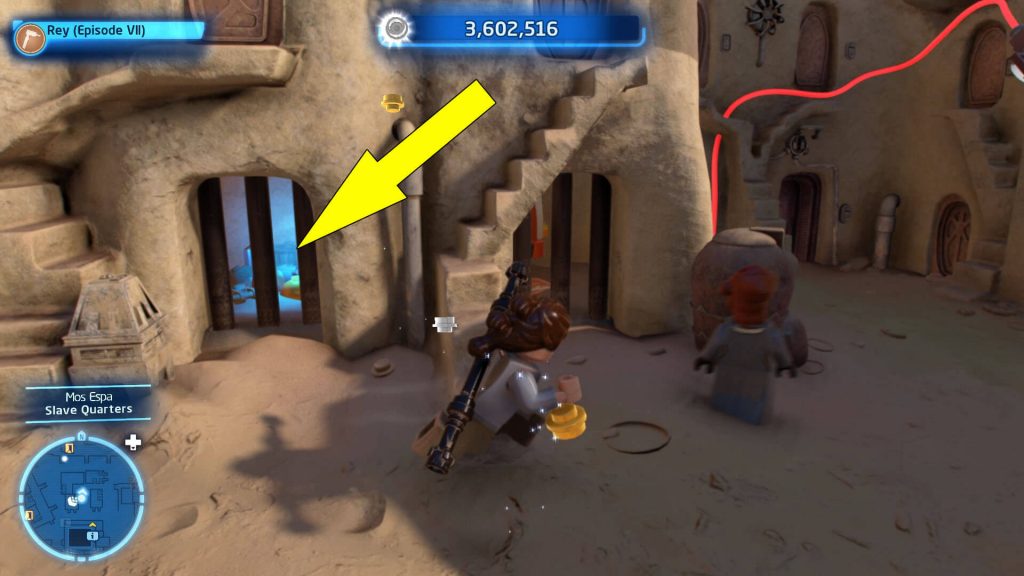 If you want a tip from the game, you might want to buy the Puzzle's rumor, but you'll only receive the following piece of information:
The loot's right there, but how do I get at it? There must be something hidden around here to open it…

Downtown Lockdown Kyber Brick Puzzle Rumor
So save your studs as the information is not useful at all.
But don't worry, I'll explain exactly what you have to do so you can solve the Downtown Lockdown Puzzle.
Downtown Lockdown Puzzle Solution – How To Get The Kyber Brick
For starters, you have to run a few meters north of the Kyber Brick until you see a red cable leading to a target, as shown in the next image.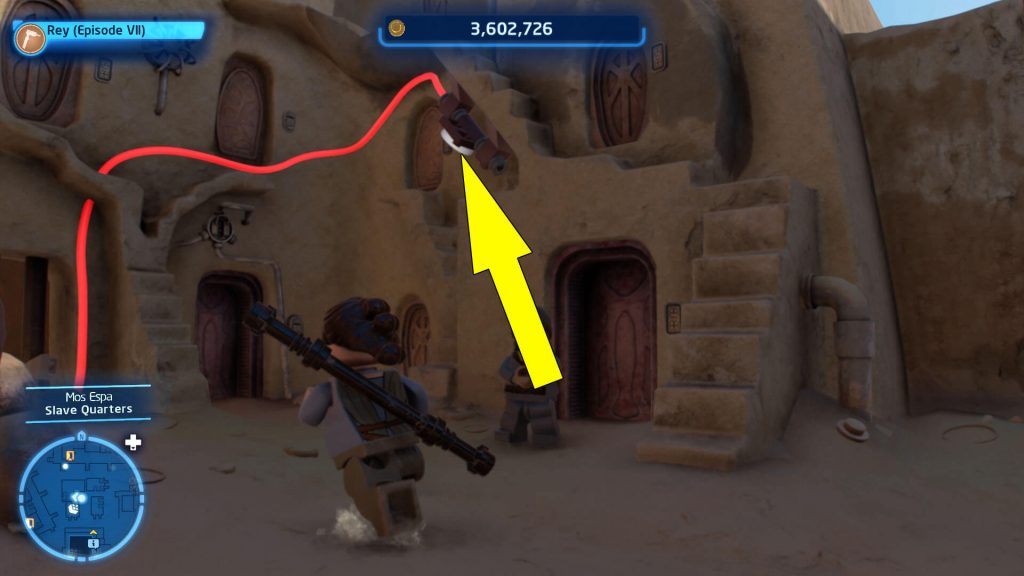 Destroy the target marked in the image above and notice that the red cable turns green.
That is because you can now enter a room nearby, so follow the green cable to the other side this time.
The cable leads you to a room with another target inside.
Destroy this target as well to receive access to the Hero console in the room next to the Kyber Brick, as you can see in the following screenshot.
Now switch to a Hero character and use the console to finally open the room with the collectible.
Congratulations are in order because after you add the Kyber Brick to your inventory, you also complete Lego Star Wars Skywalker Saga Downtown Lockdown Puzzle.