Lego Star Wars Skywalker Saga Hovel Hotshot Puzzle is similar to the previous one we completed in the Mos Espa area, named Suburban Spoils, and that is due to the fact that both Puzzles are time-sensitive.
However, there is a difference because Hovel Hotshot mission involves shooting, as you probably guessed from the name.
So a ranged character will be necessary if you want to solve Hovel Hotshot Kyber Brick Puzzle.
And, of course, it would be best to check the guide below to complete Hovel Hotshot Puzzle without wasting any time.
Lego Star Wars: The Skywalker Saga Hovel Hotshot Puzzle Location
If you want to solve Lego Star Wars Skywalker Saga Hovel Hotshot Puzzle, you must first know its location.
So have a look at the following map, where I've pinpointed an abandoned hovel on the northwest part of Mos Espa.
And inside, you can complete your mission. To help you with that, let me first share the Puzzle's rumor:
Seems that thing's rigged to only open when all the targets are shot within a certain time. I gotta be accurate AND fast? That's too much, man…

Hovel Hotshot Kyber Brick Puzzle Rumor
So go to the place in question, and I'll tell you exactly how to solve Hovel Hotshot Puzzle.
Hovel Hotshot Puzzle Solution – How To Get The Kyber Brick
After you get inside the hovel, on the left, near the entrance, you can spot the Kyber Brick collectible chest behind some boxes.
You can destroy the boxes around the collectible so you can get to it after you complete Lego Star Wars Skywalker Saga Hovel Hotshot Puzzle.
But first, you have to destroy four targets in under 17 seconds.
The first target is near the window on the wall from the northeast corner of the hovel.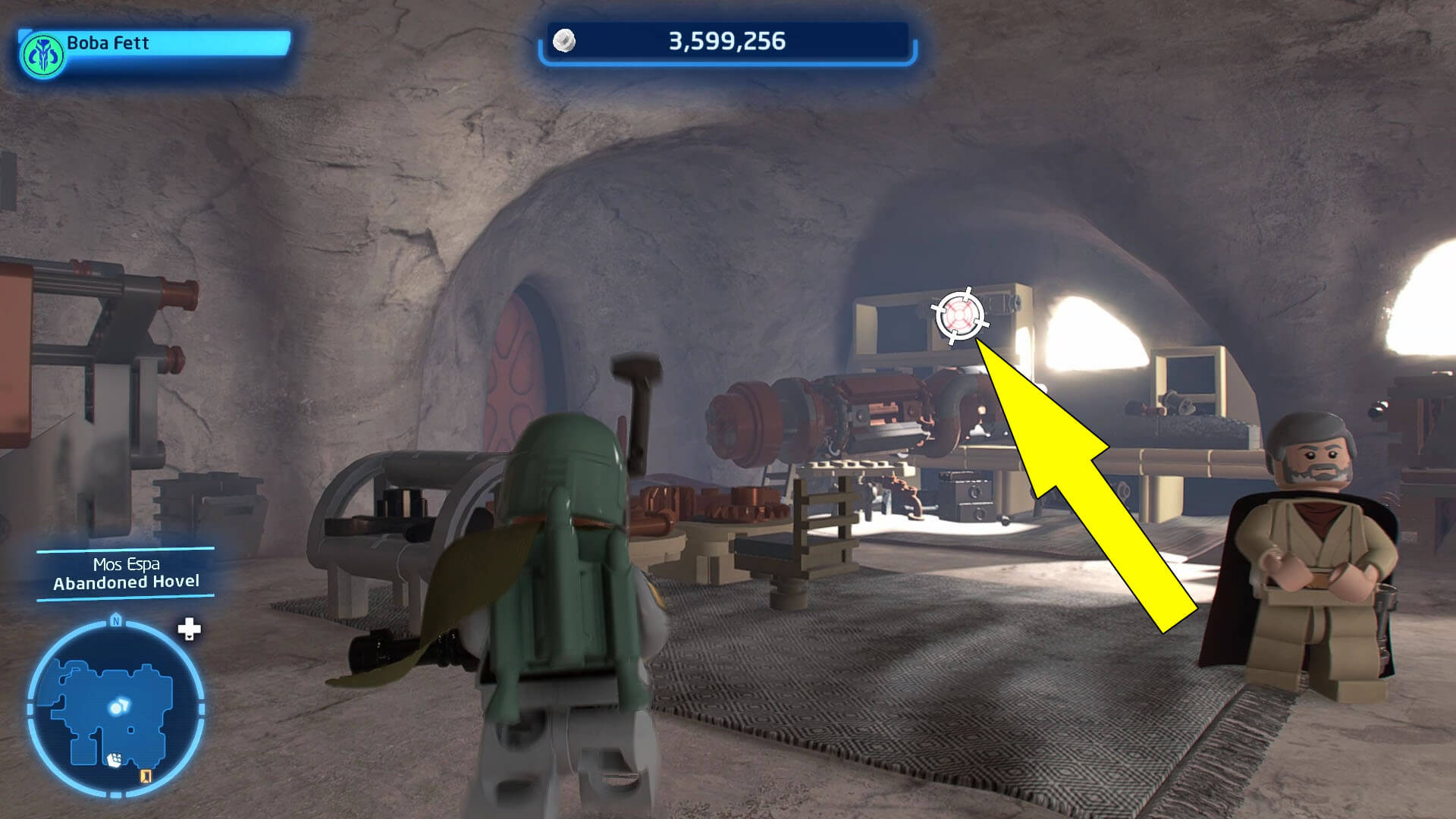 The second target can barely be seen inside a hole in the northern wall of the hovel. You must first position yourself in the middle of the building to see the target, just like in the next image.
You must go to the small room from the southwest corner of the hovel for the next target.
Here you have to look above the entrance, as shown in the following screenshot.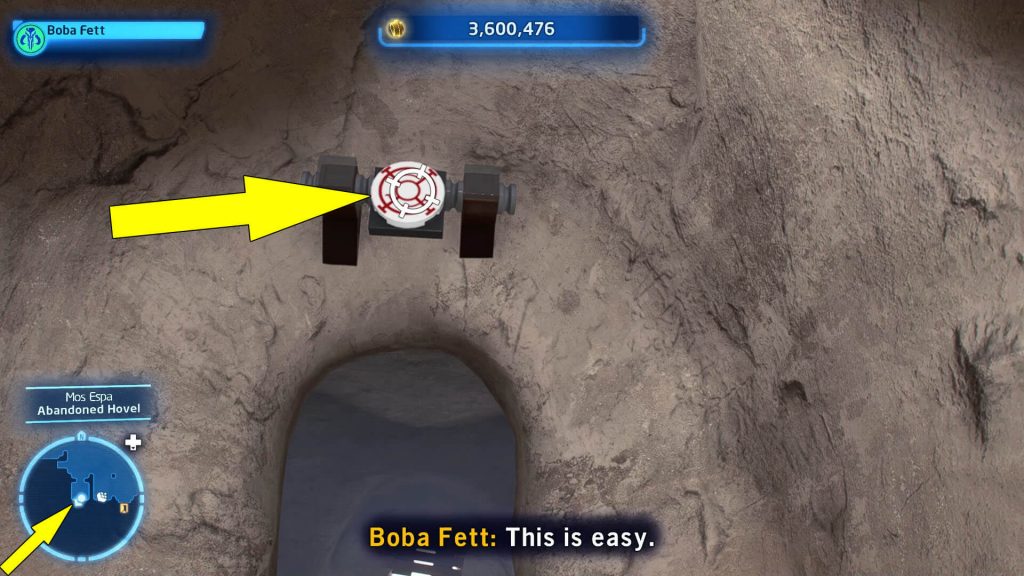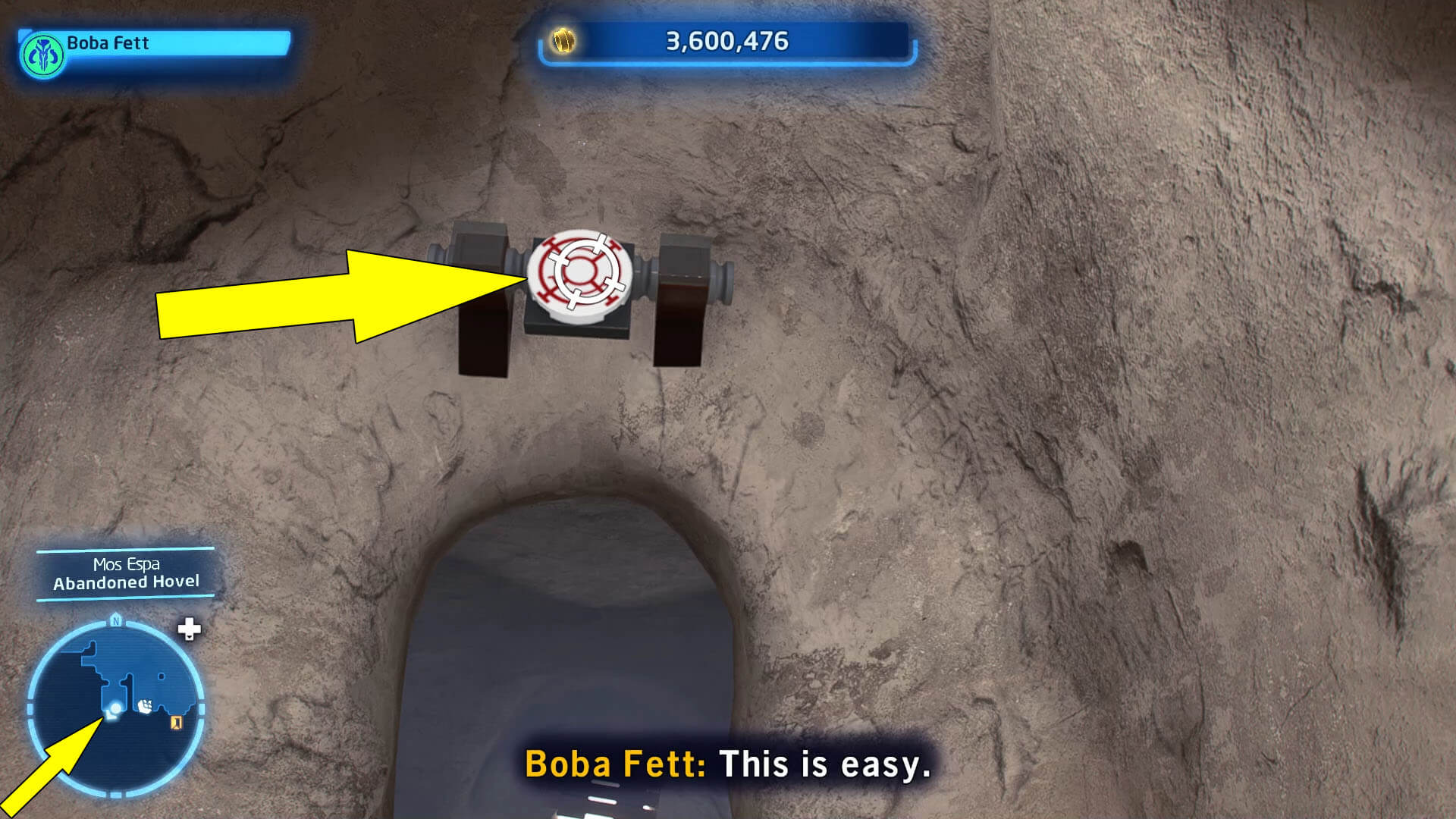 And the last target will take you to the room on the northwest corner of the building.
You can see the target by looking left as you enter, on the ceiling.
Plan your route and shoot the four targets within the time limit. Don't forget to switch to a ranged character first.
And if you fail, don't worry! You have unlimited attempts.
I'm sure it won't take too much, and you'll succeed.
The Kyber Brick chest opens, and you complete the Hovel Hotshot Puzzle in the video game developed by TT Games.