One Piece Odyssey God Usopp 3 is the final side story in a series of three, where the full attention focuses on Usopp being an almighty God to the Dressrosa townspeople.
Hence, in the God Usopp 3 side quest, you'll help Gramoo the Butler find the attackers targeting Lady Kilomane of the Omoino Family and stop their plan.
Since the Dressrosa City Area is large, it can be time-consuming to look for the attackers, but don't worry; we will help you out.
So, follow this guide to learn where to find the attackers and how to complete God Usopp 3 quest in One Piece Odyssey.
How To Start God Usopp 3 Side Story In One Piece Odyssey
The quest giver, Gramoo the Butler, can be found in the northeast part of Dressrosa City Area, sitting in front of a house with two soldiers behind him.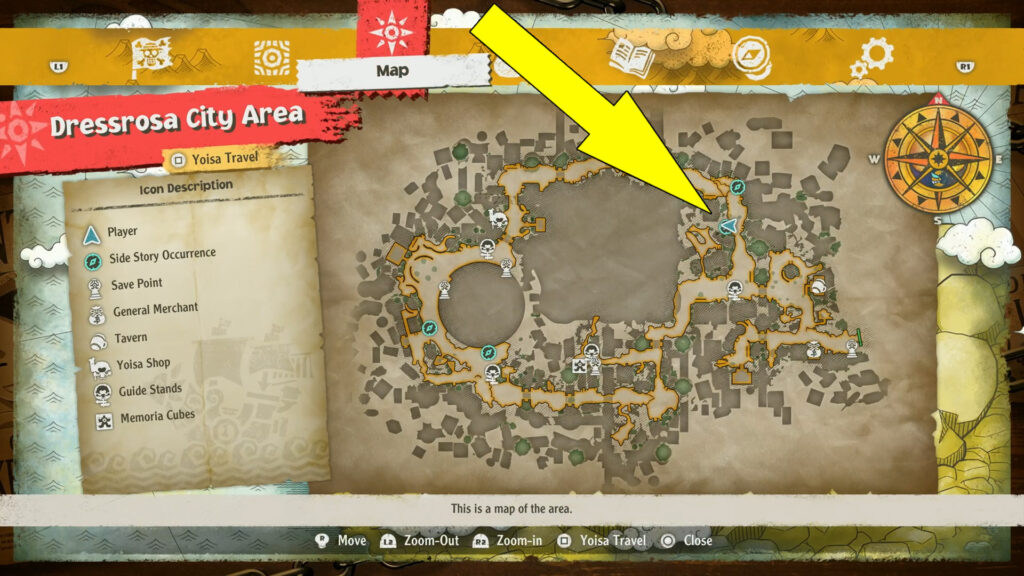 To start the God Usopp 3 side story, it is mandatory to complete the God Usopp 1 we've covered here and God Usopp 2 we've covered in-depth here.
After you finish the previous two God Usopp quests, talk to the well-dressed man to begin the quest.
Where To Find The Attackers In God Usopp 3 Side Quest
Gramoo the Butler is worried about the safety of Lady Kilomane of the Omoino Family, who's being targeted out of resentment, and asks you to find and stop the attackers' plan.
The attackers can be found around Dressrosa Main Street, which is the southern part of the map. Check the marked location in the image below.
After you reach the marked location, approach the group of thugs to have a brief conversation and begin the battle.
Once you successfully defeat them, you'll need to follow this line of speech to make them abandon their ways of living:
But you can't hate those who suffered like you did
Then you should be working together to rebuild it
Return to where you first met with Gramoo the Butler and talk to him to complete the God Usopp 3 side story in One Piece Odyssey.
As a token of appreciation, you will receive the following rewards:
1 Team God Crown
3 Usopp's Cube Fragments
74,000 Berries
Congratulations on finishing the quest! But there are still many more side stories to complete, so feel free to check our Wiki Hub here to learn about them.