The Black Alms Watchtower is a tricky Atlas Fallen activity you must complete to clear the haze around a portion of the region.
Atlas Fallen The Black Alms Watchtower is also mandatory if you want to unlock the Clear Sight Trophy/Achievement.
However, to clear the Watchtower, you must kill one of The Black Alms Elite Foes, that is, if you can find your way to it through the haze-covered quicksand.
Thus, if you want to complete Atlas Fallen Black Alms Watchtower activity as fast as possible, don't hesitate to check the following guide.
Where To Find The Black Alms Watchtower in Atlas Fallen
First, you should look over the map below to learn the exact location of the Watchtower in The Black Alms: Citadel region.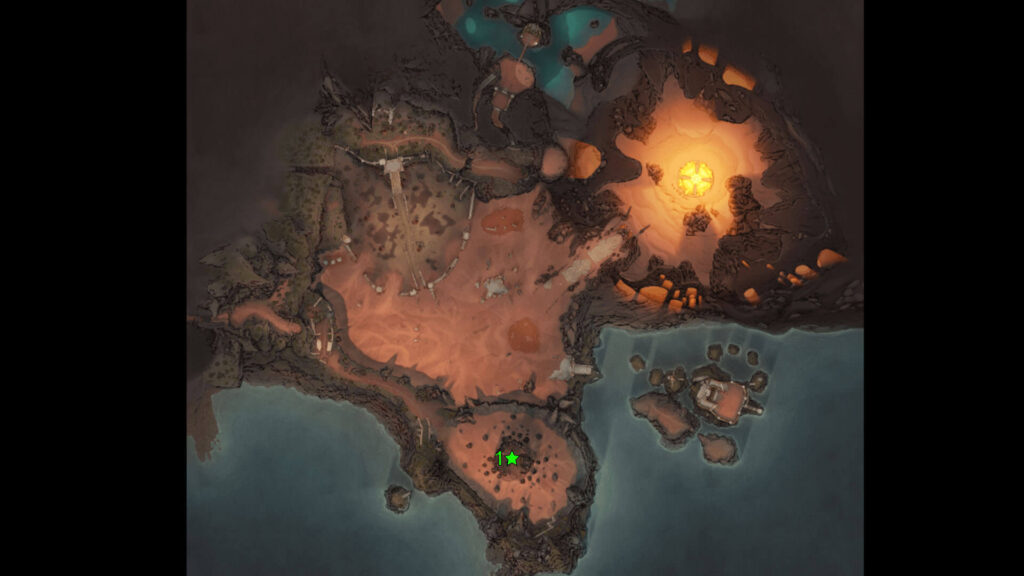 As you can see, you will have to venture to the south side of the region and climb the mountain there.
Note that you have one of The Black Alms Anvils west of the said mountain, and assuming you have already unlocked it in a prior visit to the area, you can use it to fast travel.
It is also worth mentioning that you can clear the Watchtower as soon as you reach the region, provided you are strong enough, that is.
But at least you don't have to start any quests or require a special upgrade to complete the Watchtower activity in the fourth region of the video game published by Focus Entertainment.
When you are all set, head toward the Watchtower, and you will soon find yourself in quicksand with two annoying Diver Wraiths attacking you.
It would be best if you first take care of the Wraiths, then jump and dash from rock to rock to reach the spot on the north side of the Watchtower, where you can climb to the top of the mountain.
So, avoid the quicksand as much as you can, then find your way to the Watchtower through the haze.
How to Clear The Black Alms Watchtower in Atlas Fallen
The problem is that when you finally make it to the tower, you will get attacked by Fiur, who is an Elite Colossal Wraith.
Bring your A-game, as the Wraith is quite lethal and can cause you serious problems.
However, I have faith in you, and I am sure you will defeat Fiur soon enough.
Immediately after killing Fiur, the Watchtower is cleared, and the haze dissipates.
It is good to know that you have now unlocked more activities in the area, like one of The Black Alms Wildlife Habitats, which you can now focus on.
Nicely done, my Gauntlet bearer friend! You have managed to complete Atlas Fallen The Black Alms: Citadel Watchtower activity. But don't stop here; there is plenty more to do, and if you need help, make sure to check our Wiki Hub here.