Diablo 4 Justice Delayed is a side-quest you can complete in the Kehjistan region toward the end of the game in Act 6.
Justice Delayed is the third quest in the Acts of Atonement questline, and this time you have to help Edgar protect the refugees in the Caldeum overlook.
Also, if you finish Justice Delayed, which counts as one of the 44 Kehjistan side-quests, you'll get a step closer to achieving 100% completion in the desert area of the video game developed by Blizzard Entertainment.
D4 Justice Delayed side-quest is not particularly hard, but don't hesitate to check our walkthrough below if you encounter any problems while playing it.
How To Start Justice Delayed Quest in Diablo 4
Assuming you've already completed the Acts of Atonement side-quest, you must continue with the story and speak with Suna in the town of Gea Kul.
The exact location of the old woman is pinpointed on the following map, so make sure to check it out.
When you get to Suna and talk to her, you'll learn that Edgar has been hiding people from the knights inside some buildings on the south side of the Caldeum area.
Suna and Edgar thought the refugees would be safe there, but it seems Osric, an Inquisitor captain, knows their location now.
To continue, you must head to the Caldeum overlook and help Edgar defend the people there.
Thus, let's see where you have to go precisely to meet Edgar.
Where To Find Edgar in Diablo 4
After finishing your discussion with Suna, you need to open your map to see the quest's search area on the south side of the Caldeum area.
As you've probably figured out, you need to head there because that is the location of the Caldeum overlook where you should find Edgar.
Note that close to the search area, you have the Denshar Waypoint, which you can use to fast travel, provided you have it unlocked, and then cover the rest of the distance to the overlook on your mount.
The precise location you need to reach is marked on the D4 map below.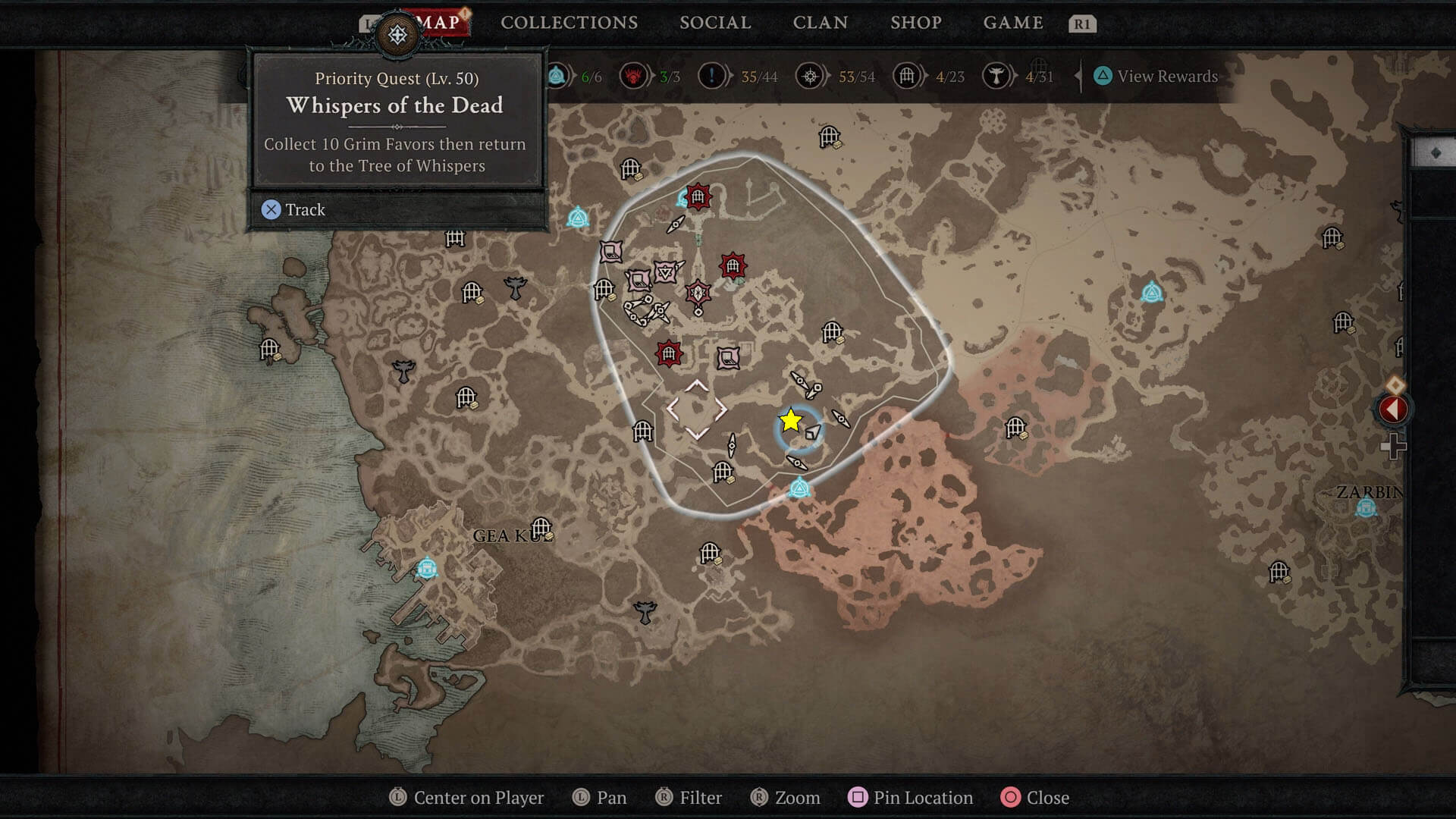 Sadly, when you get to the spot, you'll be too late because the knights have already slaughtered the refugees.
But you can at least avenge them by slaying the knights.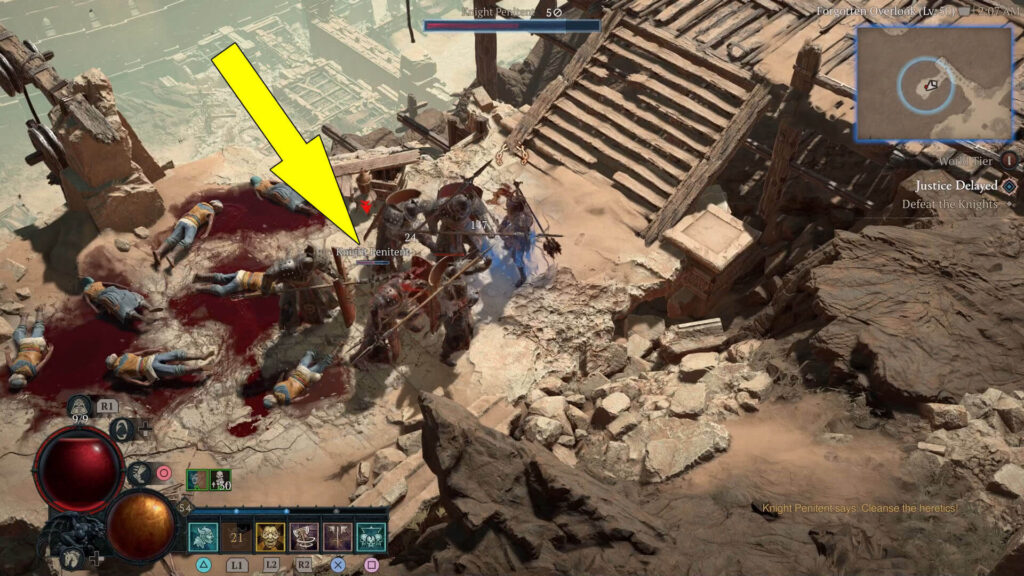 Then head up the stairs and talk to Edgar, who has just arrived.
The NPC says that this is Osric's doing and that this wouldn't have happened if he had killed the Inquisitor captain when he had the chance.
However, Edgar wants to do justice by ending Osric once and for all.
Of course, you agree to join him, but Diablo 4 Justice Delayed quest comes to an end, and you receive XP, Gold, Renown points, and a Cache. Nevertheless, If you want to see how the questline ends, go meet Edgar in Caldeum Bazaar to start An Unlawful Order side-quest.