The Weapon of a Wolf is one of the Kehjistan secret quests in Diablo 4 that require you to recover the Iron Wolf Sword and return it to Barez in the Imperial Library.
To obtain the Iron Wolf Armor quest item, you must kill a specific type of enemy in a particular area within Kehjistan.
Hence, in the following Diablo IV guide, we will provide you with detailed instructions on where to locate the Iron Wolf Sword quest item and guide you on how to complete The Weapon of a Wolf quest.
How To Start the Weapon of a Wolf Quest in Diablo 4
To start The Weapon of a Wolf side quest in Diablo IV, it is recommended to progress through the main story campaign until you have finished Act 6.
Then, you must recover the Iron Wolf Sword quest item, which can be dropped randomly when killing the Cultists in the Caldeum subregion of Kehjistan.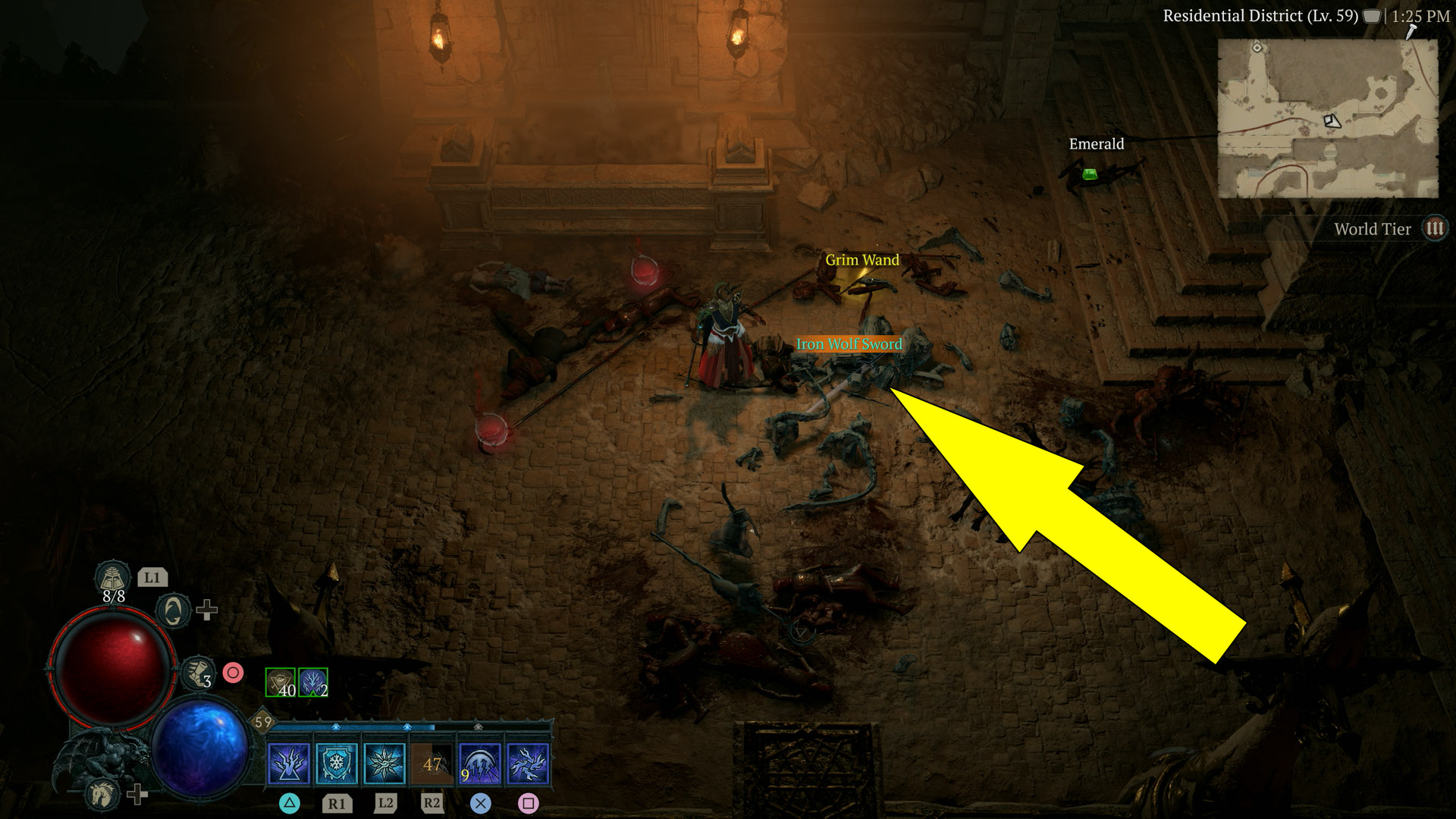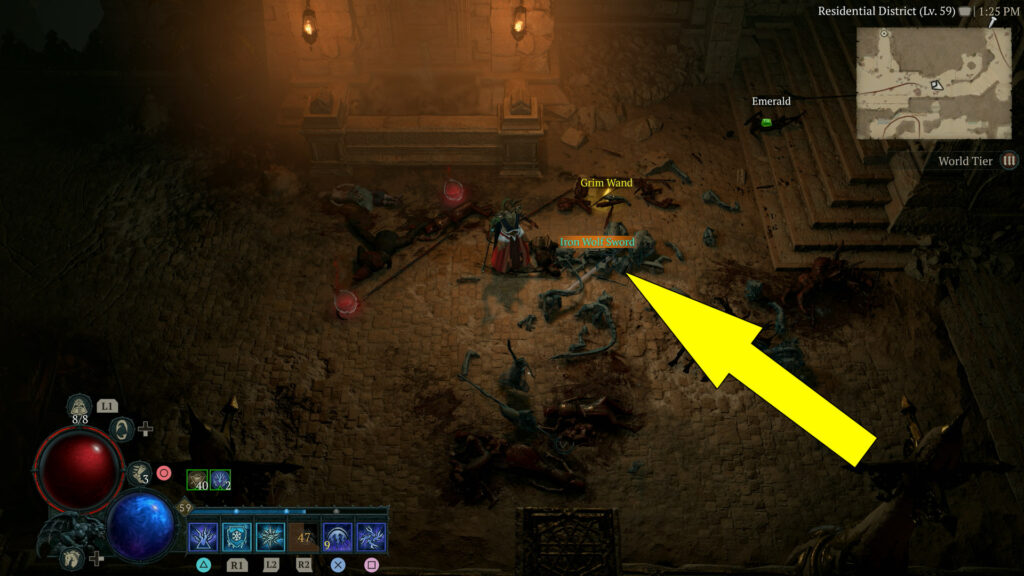 During our playthrough, we obtained the Iron Wolf Sword from a Mother's Chosen Cultist in the Residential District area, south of the Imperial Library waypoint.
In this part of the Caldeum subregion, there are a bunch of Cultists, increasing your odds of obtaining the drop.
Where To Find Barez in Diablo IV
After recovering the Iron Wolf Sword, return to the Imperial Library using the fast-travel system and speak with Barez.
When you show Barez the Iron Wolf Sword, he recognizes the blade as belonging to Asheara. He will thank you for finding it, stating that news of its recovery will bring the rest of the Wolves together.
Moreover, he acknowledges your important contribution and considers it a great service for the Iron Wolves.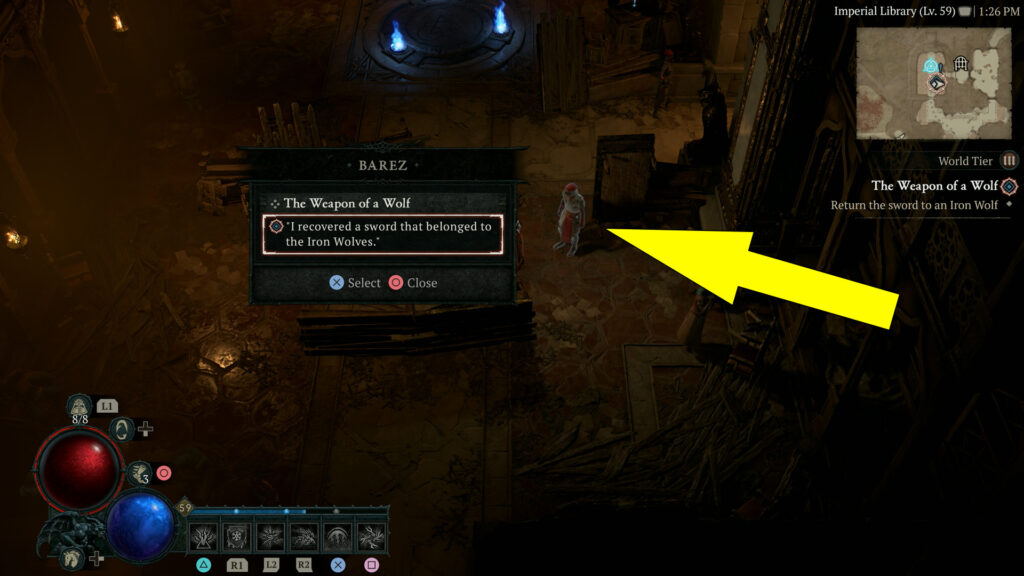 As a gesture of gratitude, he would like to reward you with 20 Renown Points for the Kehjistan region, as well as XP, Gold, and a Salvage Cache.
After finishing D4 The Weapon of a Wolf side quest, you can start Barez's next quest called To Serve Again side quest, which shares similar objectives.
Furthermore, we have a comprehensive list of all Kehjistan side quest locations that can assist you in finishing them. And don't forget to check our Diablo 4 Wiki Hub Page for more helpful guides.