To Serve Again is one of the Kehjistan hidden quests in Diablo 4, in which you'll have to retrieve the Iron Wolf Armor and bring it to Barez in the Imperial Library.
But the Iron Wolf Armor quest item can only be obtained by defeating a particular type of enemy in a specific location within Kehjistan.
So, in the following Diablo IV guide, we will explain where to find the Iron Wolf Armor quest item and how to complete the To Serve Again quest.
How To Start the To Serve Again Quest in Diablo 4
In order to start the D4 To Serve Again side quest in Diablo IV, it is recommended first to advance the main story campaign until you've ended Act 6, then to complete The Weapon of a Wolf side quest.
Finally, you must collect the Iron Wolf Armor quest item, which is randomly dropped by Knight Penitents enemies in the Caldeum subregion of Kehjistan.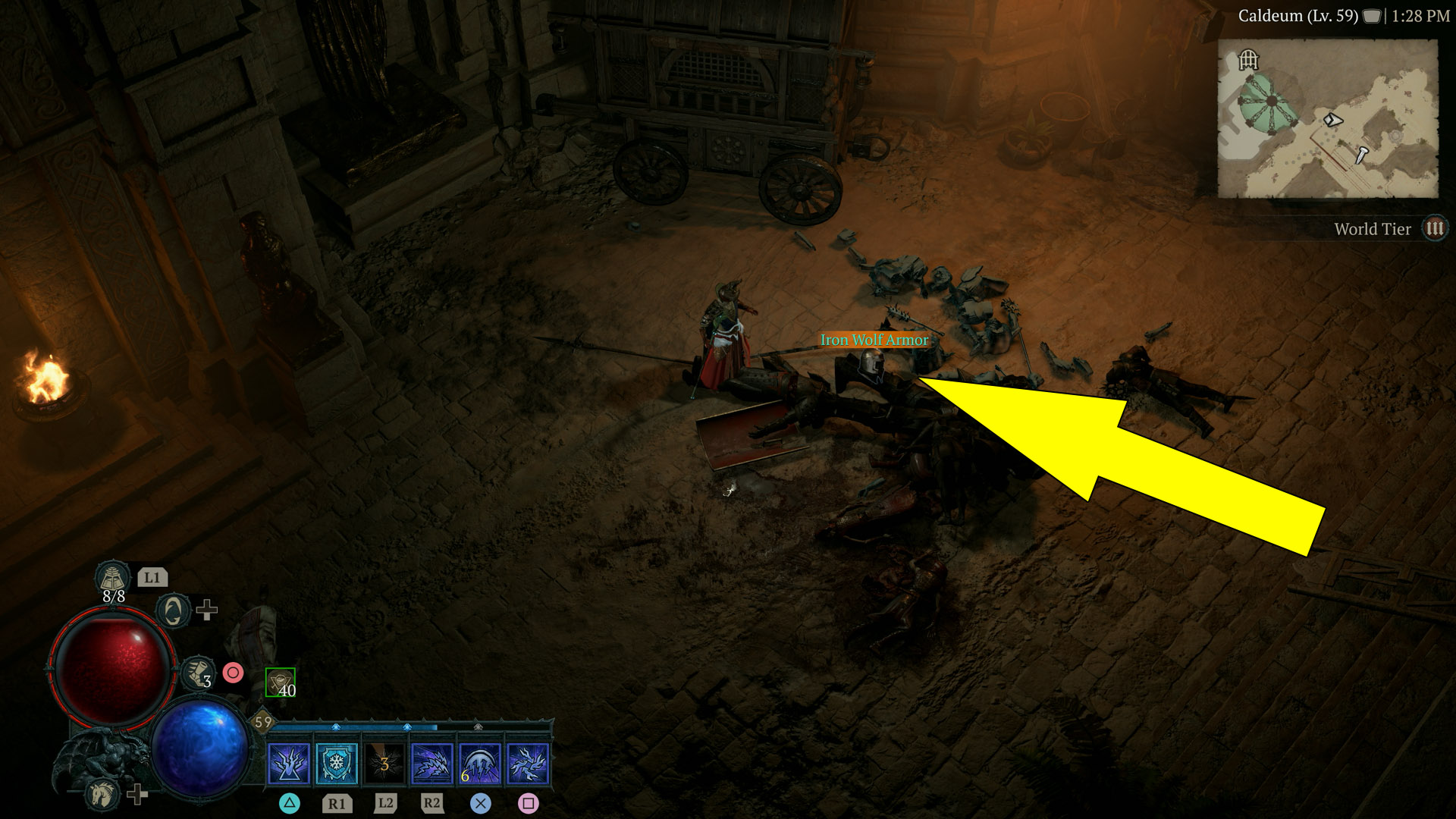 During our session, we managed to obtain the Iron Wolf Armor from a giant Knight Penitent near the Crusaders' Cathedral dungeon, as shown in the image below.
There are plenty of Knight Penitents in this area, increasing your chances of getting the drop.
Where To Find Barez in Diablo IV
Once you've obtained the Iron Wolf Armor quest item, fast-travel to the Imperial Library waypoint and bring it to Barez.
When you speak with Barez, he will thank you for bringing him the piece of armor.
He will also mention that the armor belonged to a close friend and comrade, and with some repairs, it will be able to protect another member of the Iron Wolf in the future.
As a reward for your service, you will receive 20 Renown Points for the Kehjistan region, XP, Gold, and a Salvage Cache.
Before you go, make sure to check our Kehjistan side quests locations guide for a complete list of all the side quests within the region.
Also, we have more helpful side quest guides for the other regions on our Diablo 4 Wiki Hub Page.