Guardians Of The Galaxy Chapter 1 Outfits also count as collectibles you'll need to find in the video game developed by Eidos-Montréal.
Chapter 1 A Risky Gamble features 2 Guardians Of The Galaxy Outfits collectibles you'll have to retrieve, and throughout the guide below, we'll discuss their locations.
Compared to the Chapter 1 Archives, these are a bit trickier and easy to miss.
Since this is the first chapter in the game, it's worth knowing that there are 126 Guardians Of The Galaxy Collectibles, and they have divided into categories as follows:
45 Outfits
15 Guardian Collectibles
32 Items
34 Archives
So, let's see where to find the Chapter 1 Guardians Of The Galaxy Outfits.
Guardians Of The Galaxy A Risky Gamble – Chapter 1 Outfits Locations
Before we start with the two outfits in Chapter 1, keep in mind that while exploring the first planet, you'll also have to find:
Obviously, the Outfits and all collectibles, in general, are listed in chronological order.
Rocket Outfit Collectible #1
After Peter wakes up from his dream, you'll reach the Quarantine Zone.
Here, first, you'll need to find the first two Archives (refer to this guide): Team Costumes & Nano-Resin Incident Report.
Next, as you follow Rocket, you'll reach a ramp you'll have to slide on (first picture below).
The moment you do that, Rocket will take the left path through a round door.
Instead of following him, go right to see a metal platform. Jump into the area below to see the purple chest (second picture).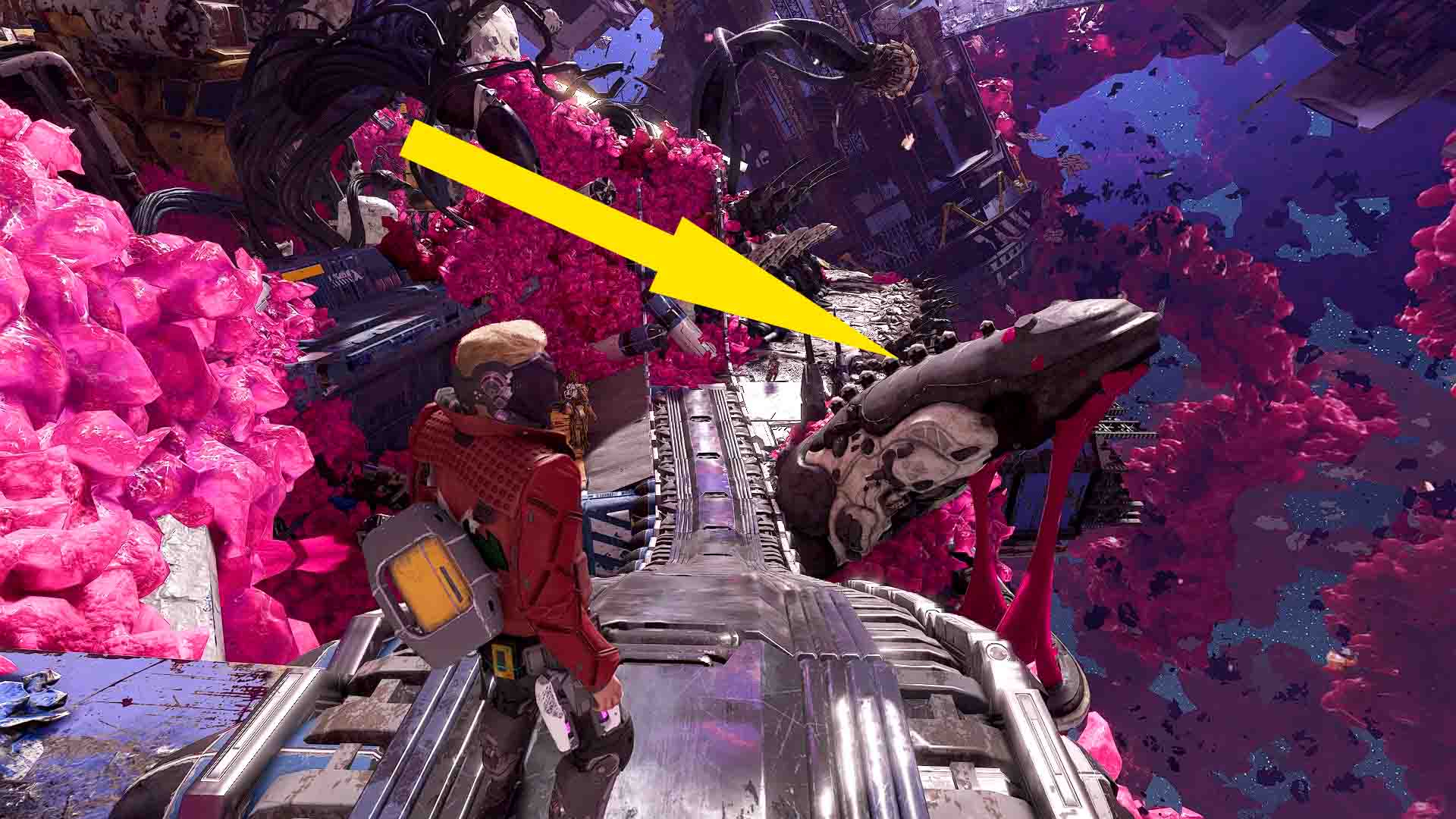 Groot Outfit Collectible #2
The second and last Chapter 1 Outfit can be obtained after Peter uses the roof of the ship to reunite with Rocket and Groot.
The moment you enter the new area, follow the arrow in my first screenshot and go around the corner.
Here you'll see a hole. Crouch and go inside to see the purple chest in the second image.
These are all Guardians Of The Galaxy Chapter 1 Outfits collectibles you can find. Make sure you don't miss them, then look for the one in Chapter 2: Busted.