Legend of Zelda Tears of the Kingdom Thyphlo Ruins Skyview Tower may not be as complex as other towers, but it can still pose a challenge if you don't know where to start.
Also, the Skyview Tower in Thyphlo Ruins reveals the northern central area of Hyrule, as well as the Great Hyrule Forest, on both Sky and Surface maps.
Hence, here is an easy-to-follow Zelda Tears of the Kingdom guide on how to fix and activate the Thyphlo Ruins Skyview Tower in the adventure video game developed by Nintendo.
How To Activate Legend Of Zelda Thyphlo Ruins Skyview Tower
The Thyphlo Ruins Skyview Tower is situated to the north of the Great Hyrule Forest, with map coordinates (0343, 3133, 0180), towards the west of the Eldin Mountains.
To reach the tower, finding a high point near the swampy water to glide towards the building is necessary, as it is likely to drown if you attempt to cross directly.
After reaching the island, proceed towards the tower, where you will meet Billson, who is trying to fix the tower.
The issue is with the terminal device, and despite the tower being structurally fine, Billson is unsure of the root cause.
When you look at the tower, you'll see big blocks around it, like the ones on the Great Sky Island.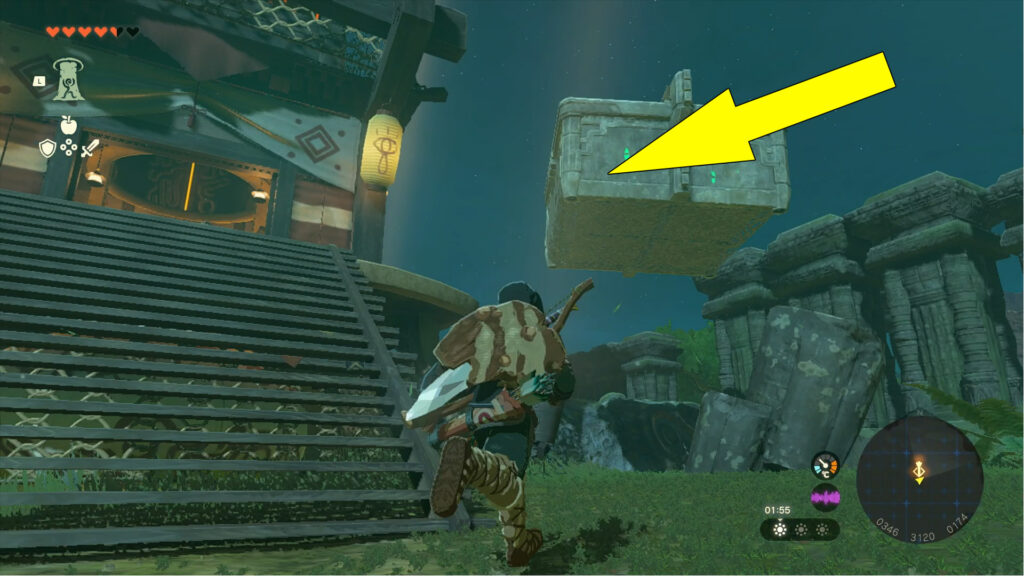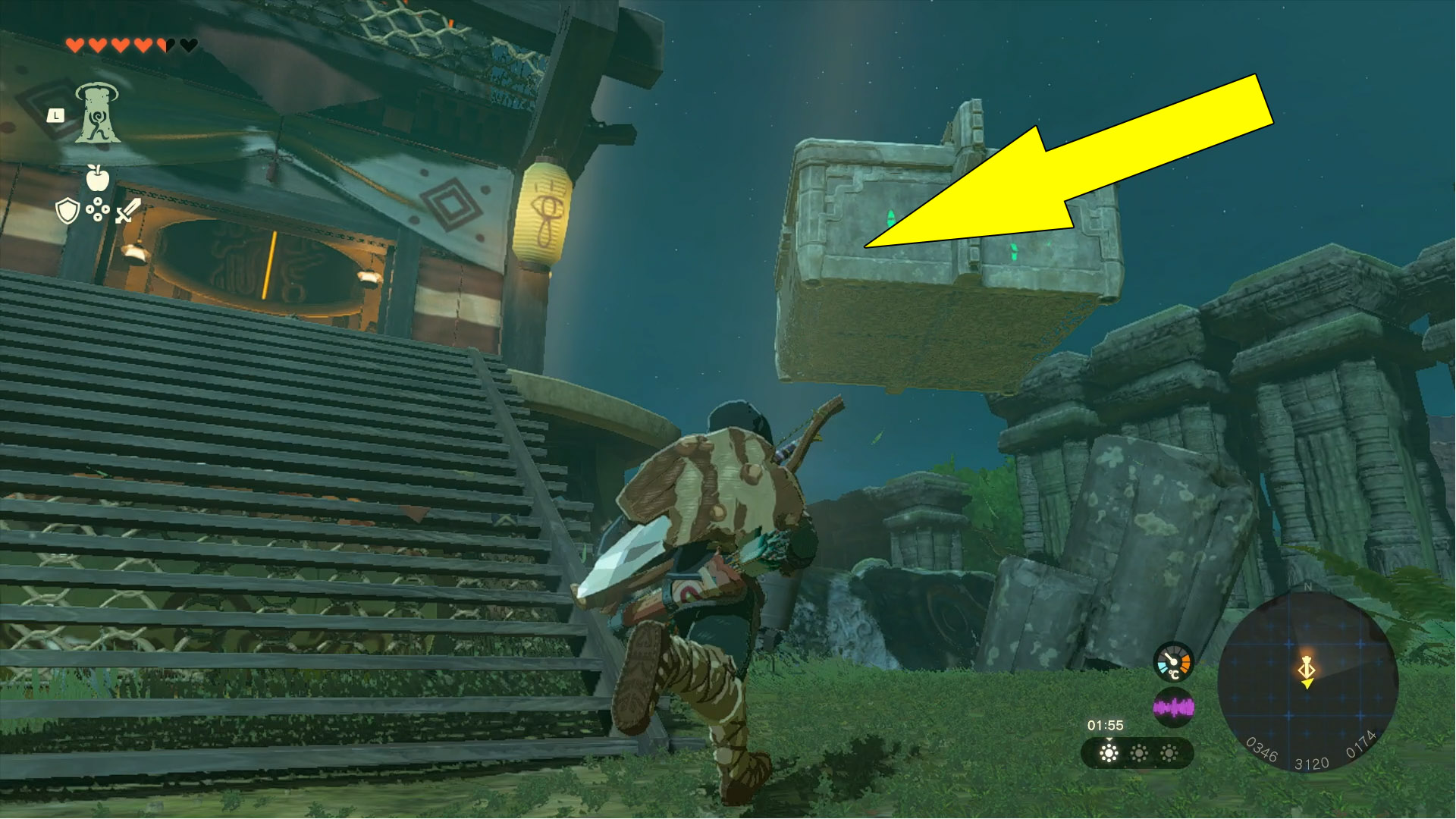 Go underneath the big block to the right of the tower and use the Ascend Ability to emerge on top of it.
You'll find two rockets lying on the platform. Use the Ultrahand Ability and attach them on each side of the block with the tip pointing toward the sky.
Then, hit one of the rockets or the platform to lunch yourself high up in the sky, above the Skyview Tower.
Jump off this platform and use the Paraglider to glide down on the one below that prevents the tower's lid from opening.
Now, there are a couple of ways to move this block out of the way. If you have a Fan device in your inventory, take it out and attach it to one of the sides of the block.
Then, hit the block or the fan to start running and move the block to a side.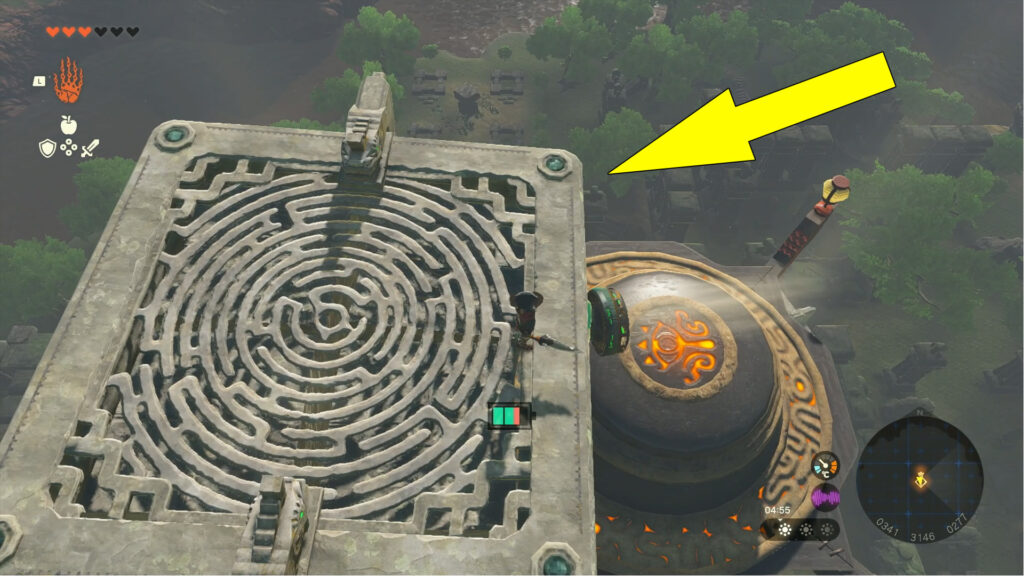 If you don't have a Fan device on hand, you can climb down on the Skyview Tower, use the Ultrahand Ability on the big block and move it out of the way.
After successfully moving the block, head back to Billson to give him the good news and activate the tower.
And with that, you have successfully activated the Thyphlo Ruins Skyview Tower in Zelda Tears of the Kingdom! Make sure to check our Wiki Hub Page here to unlock all the Skyview Towers in the game and reveal the whole Hyrule Map.