Traveling the vast lands of Hyrule in Legend of Zelda Tears of the Kingdom is a lot easier with the help of horses.
They allow you to quickly reach important locations while avoiding encounters with difficult enemies.
Also, if you want to appreciate the beautiful scenery of the Hyrule Kingdom, it would be best to learn how to tame a horse instead of relying on fast travel.
So, in the following Zelda Tears of the Kingdom guide, we will provide you with instructions on how to ride and tame horses in the adventure video game developed and published by Nintendo.
How To Tame Horses In Zelda Tears Of The Kingdom
If you want to tame a horse, your first step is to find one. Typically, horses can be found roaming in small groups in large open fields.
However, it's best to search for a stable nearby. Running through the fields near a stable increases your chances of finding a few horses.
After you find a horse to tame, approach it carefully by crouching and sneaking up from behind.
If you approach it from the front, the horse may become scared and bolt away or even kick you.
Once you are close to the horse you want to ride, press the (A) button when prompted to mount it. Then, continuously press the (L) button to calm the horse and avoid getting thrown off.
You will know that the wild horse is tamed once it stops jumping around.
Throughout the Kingdom of Hyrule, there are various types of horses with varying levels of difficulty to tame.
It's best to start with a horse with painted spots, as they are easier to tame than solid-colored ones.
However, remember that these horses usually have lower stamina and speed, so you may want to switch to a solid-colored horse later on for better performance.
Additionally, it is recommended to occasionally calm your horse during rides by pressing (L) to strengthen your bond with it and prevent disobedience in the future.
After successfully taming your horse, register it at any horse stable to avoid losing it. You can also retrieve your horse from any stable around Hyrule.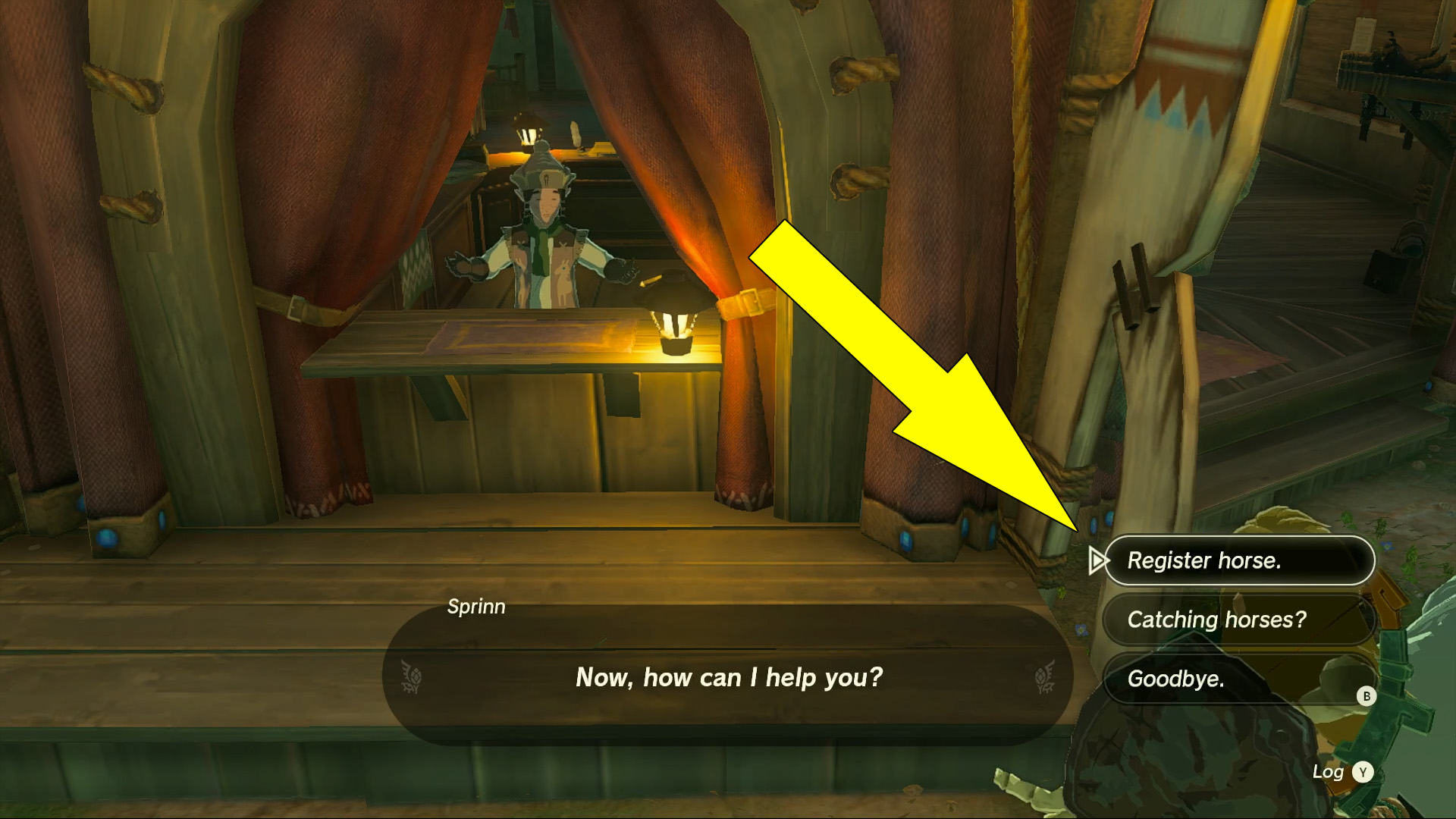 If you want to learn more about the game, consider visiting our Zelda Tears of the Kingdom Wiki Hub.