Lego Star Wars Skywalker Saga Bacta Bother Puzzle doesn't require any specific class for completion, unlike Science And Nature, the previous Kyber Brick Puzzle we have covered for the Resistance Base area.
Solving the Bacta Bother mission is as simple as pushing a couple of buttons.
However, the question is how exactly you have to push those buttons.
So check the Bacta Bother Puzzle guide below if you encounter any problems.
Lego Star Wars: The Skywalker Saga Bacta Bother Puzzle Location
First, I want to mention that you can't find the Lego Star Wars Skywalker Saga Bacta Bother Puzzle on the map for the Resistance Base area.
That is because you have to go to a Resistance Base Room to find it.
I have pinpointed the location of the room on the following map.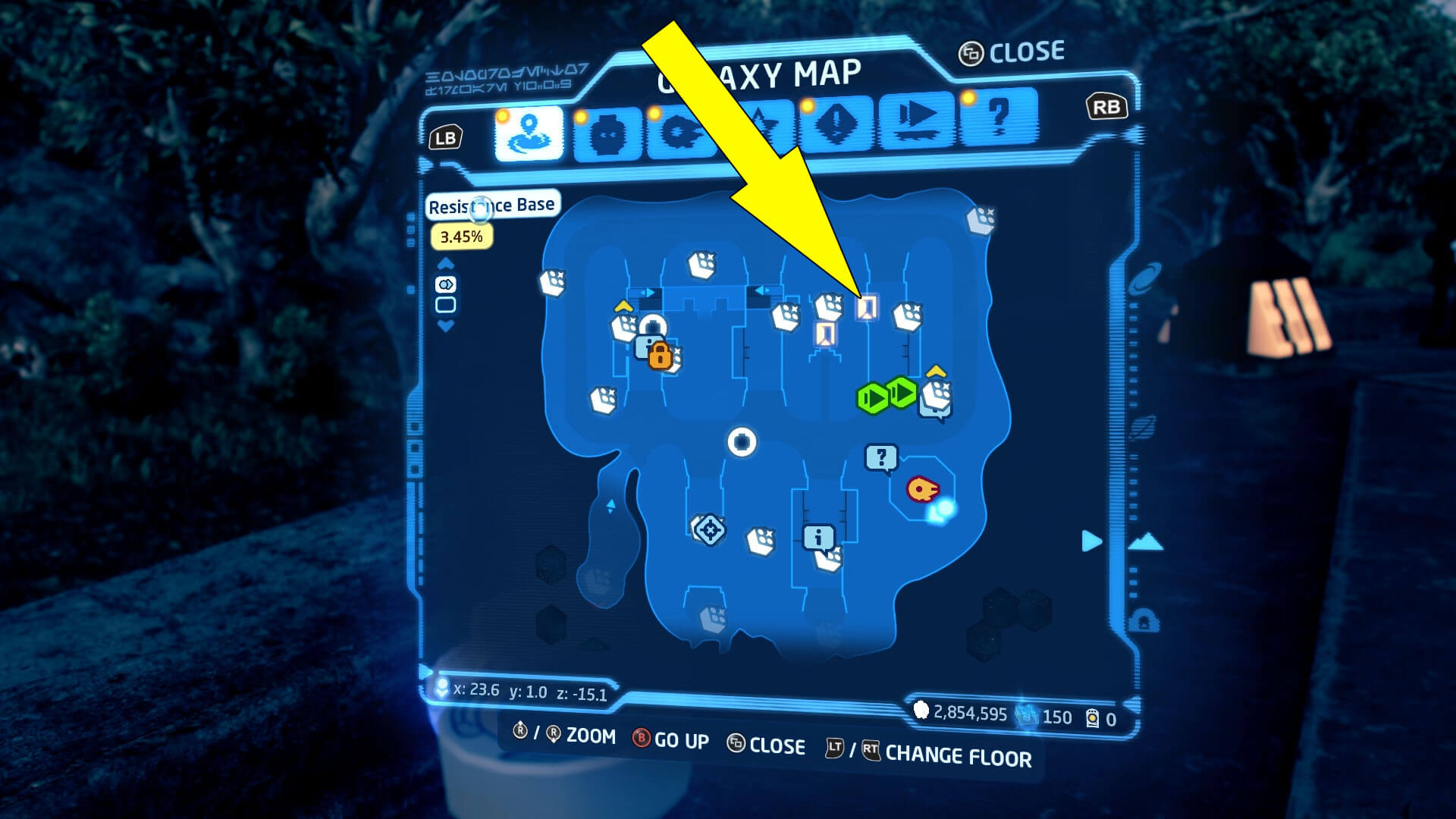 Go there and enter the room to get things started.
Bacta Bother Puzzle Solution – How To Get The Kyber Brick
You can see the Kyber Brick for the Bacta Bother Puzzle in a capsule at the back of the room.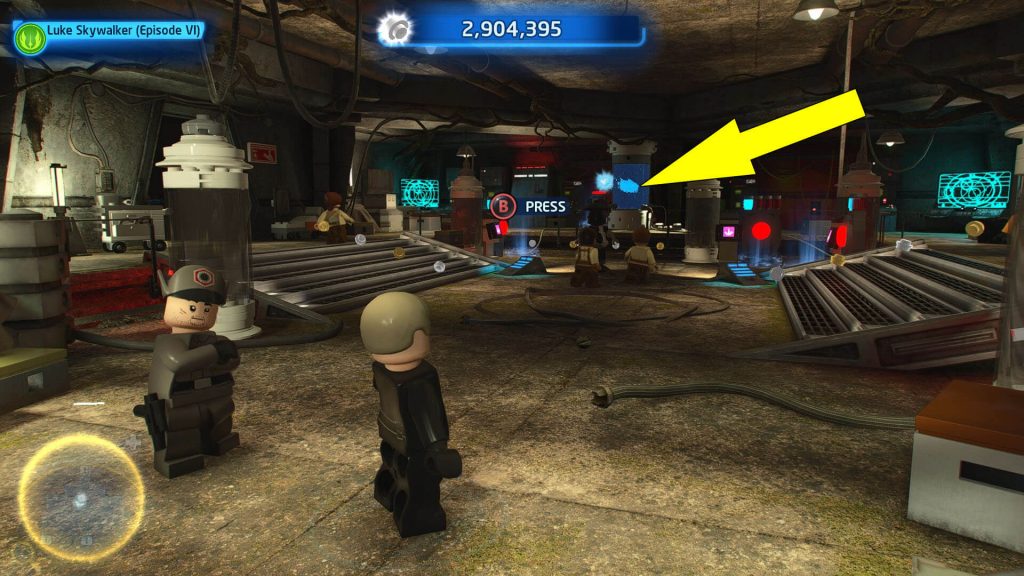 Asking yourself how to get the Kyber Brick, you might be tempted to buy the rumor for the puzzle and get the following details:
I've not heard much from the medical bay recently. FX-7 is usually great at keeping us updated on the casualties. You wanna make sure he's not pulled a Kamino and start cloning people or something?

Bacta Bother Kyber Brick Puzzle Rumor
The rumor is not much of a help, so you would be wasting Studs.
Don't worry! I'll tell you how to continue.
You can see three capsules in front of the Kyber Brick, each having a red button and a small screen.
The secret is to push the button from the left capsule to turn its screen yellow. Also, the screen from the capsule in the middle must be purple, and the one from the capsule on the right blue.
If the screens near the three capsules look the same as the ones in the next screenshot, you can go and pull the lever near the Kyber Brick.
Now use the pieces that have been revealed to rebuild the Kyber Brick and complete the Bacta Bother Puzzle in the video game developed by TT Games.