The Colossus Puzzle is the last riddle you'll have to solve in One Piece Odyssey Thunderhead Ruins B2F.
In order to defeat the Thunder Colossus, which is protected by an electric wall, you have to find the electric coils that are generating lightning through the floor.
The Colossus Puzzle can be a bit tricky to solve, so check our guide below, and you will complete it in no time, thus being able to face the first boss in the video game published by Namco Bandai.
Thunderhead Ruins B2F Thunder Colossus Puzzle Solution
To get to the first electric coil, you need to switch, go to the left of the Thunderhead Ruins boss, and climb the ladder.
Don't forget to open the chest located in front of the ladder.
Press two times the blue button on the electric coil. The lightning lanes should look like in the next picture.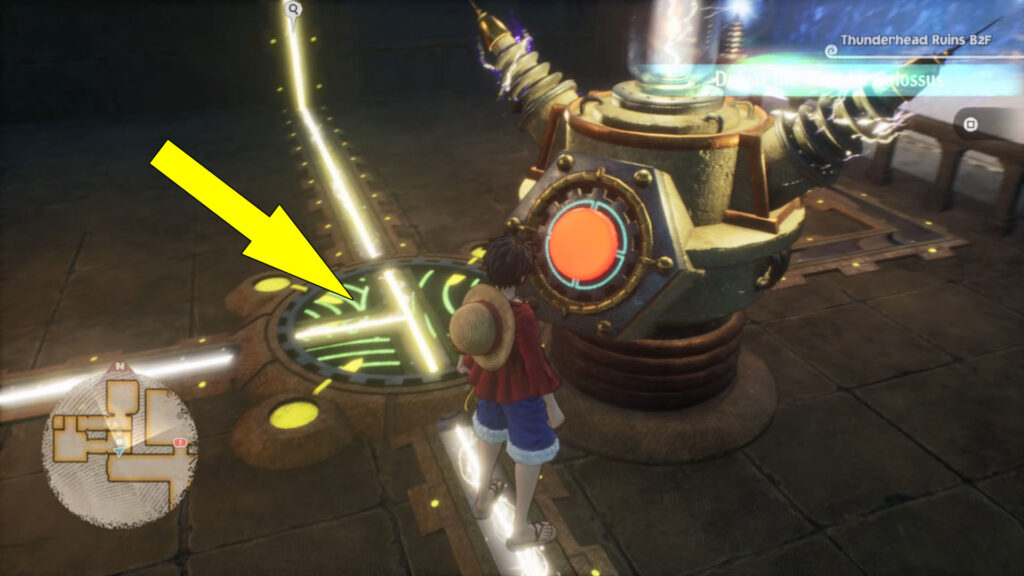 Now that the 2 doors above you are opened climb upstairs and go to the next chamber, where you will find another electric coil with a blue button.
Press the blue button once to rotate the disk, as shown in the following picture, and you'll get a step closer to deactivating the One Piece Odyssey Colossus shield.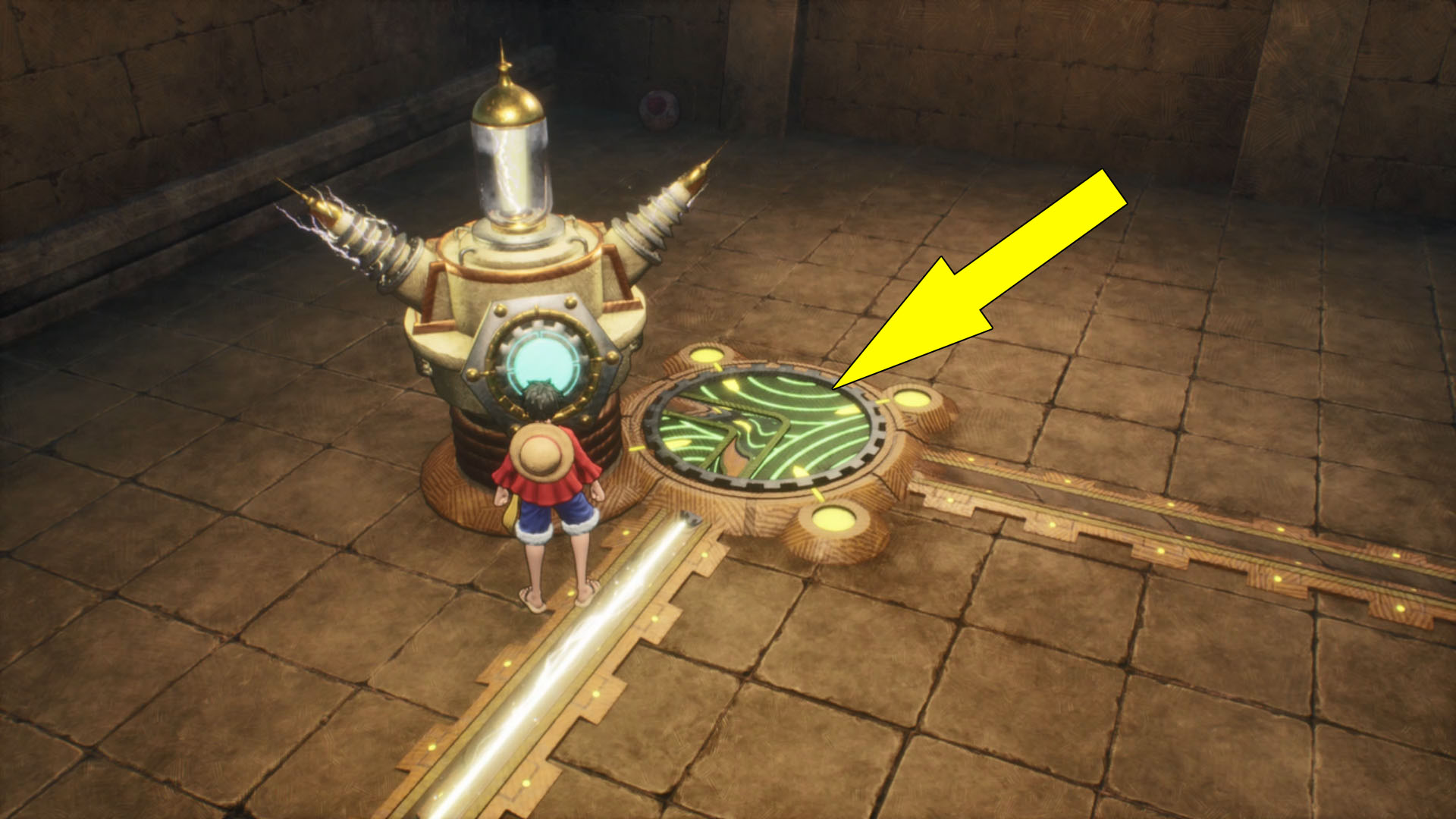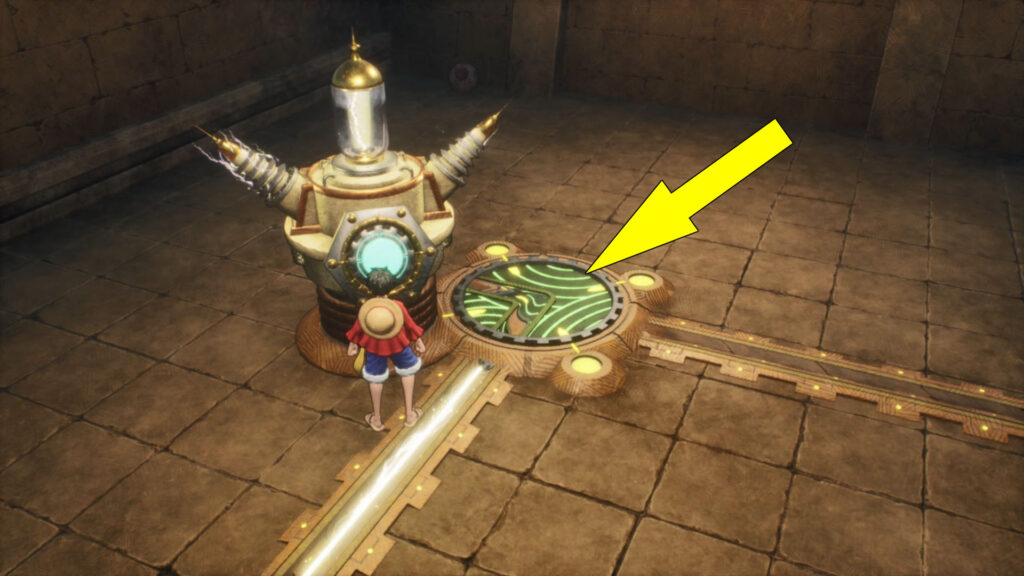 Near the electric coil, you can also find a chest containing one Golden Jelly.
Perfect! Now you have to go to the right of the Colossus Puzzle boss. In the corner, you will find a small tunnel. Switch to Chopper to be able to go through the tunnel.
After you pass the tunnel and climb the vines, you reach the third part of the puzzle you will need to solve by pressing once the blue button on the coil.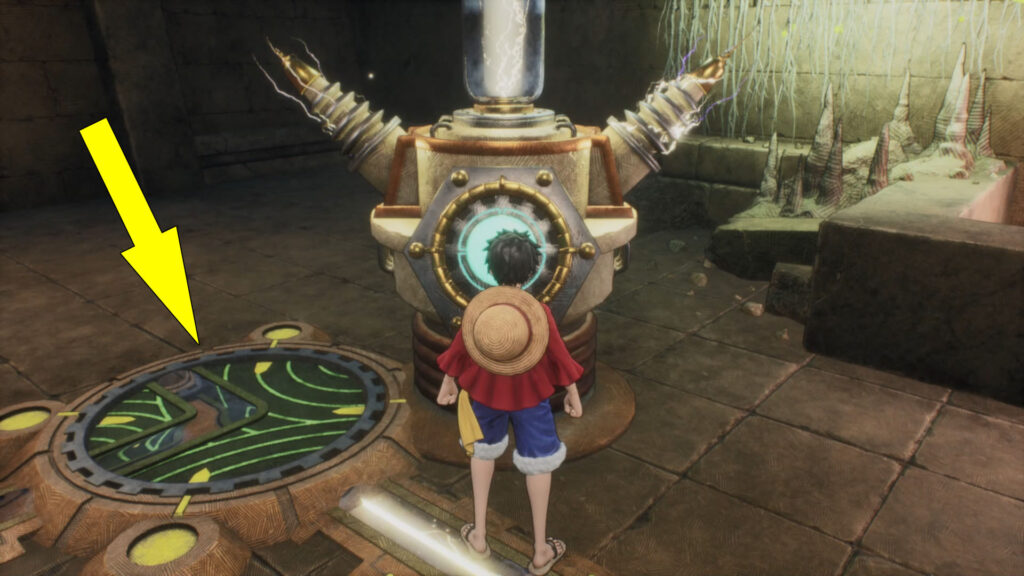 The wall of light surrounding the Thunder boss is getting thinner and thinner.
Follow the electrical lane that will get you to the last switch button.
Press the blue button just once, and the rotating disk should look like the one in the following screenshot.
With the last part of the puzzle done, the electric shield surrounding the Colossus boss is completely gone, leaving him vulnerable.
Congratulations, friend, you've solved the One Piece Odyssey Colossus Puzzle, and you can now fight the Thunder Colossus to obtain a Thunder Colossus Core. Once you are done, make sure you check our One Piece Odyssey Wiki Hub here for more guides, tips, and tricks.