One Piece Odyssey Harbinger Vigo is a Bounty Hunt you can complete in the Great Sandy Desert area.
The reward for defeating the men spotted at the scene of many random attacks is 150,000 Berries, a good amount of One Piece Odyssey currency for you to use to improve your skills.
Harbinger Vigo Bounty Hunt contract unlocks after you complete the first series of Bounty Hunts, which are covered along with other One Piece Odyssey guides in our Wiki Hub here.
Where To Find The One Piece Odyssey Harbinger Vigo
Once you accept the Bounty Hunt contract on one of the bulletin boards, you find out that the villain is living in the Great Sandy Desert to avoid pursuit by the marines, more precisely in the Sandy Ruins, as shown on the following map.
The bad guy is a bit tricky to find because he is hiding very well in one of the towers in Sandy Ruins. But don't worry; we will help you complete this One Piece Odyssey Bounty Hunt in no time.
First, you must go to the location indicated on the map below.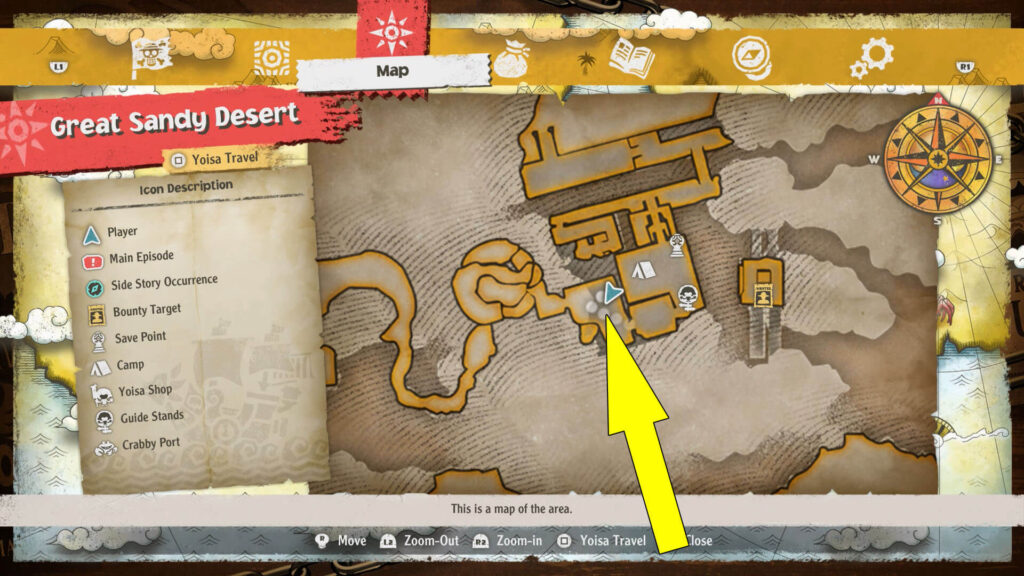 After you reach the said location, look for a wall that can be destroyed by smashing it.
Once you destroy the wall, a small hole will appear through which you can pass only with Chopper.
After you go through the hole, you must climb down the vines, and a tunnel will appear. At the end of this tunnel, you will now be able to use Luffy's ability to jump to the tower.
Harbinger Vigo is hiding just behind the tower's entrance, and he looks like in the following picture.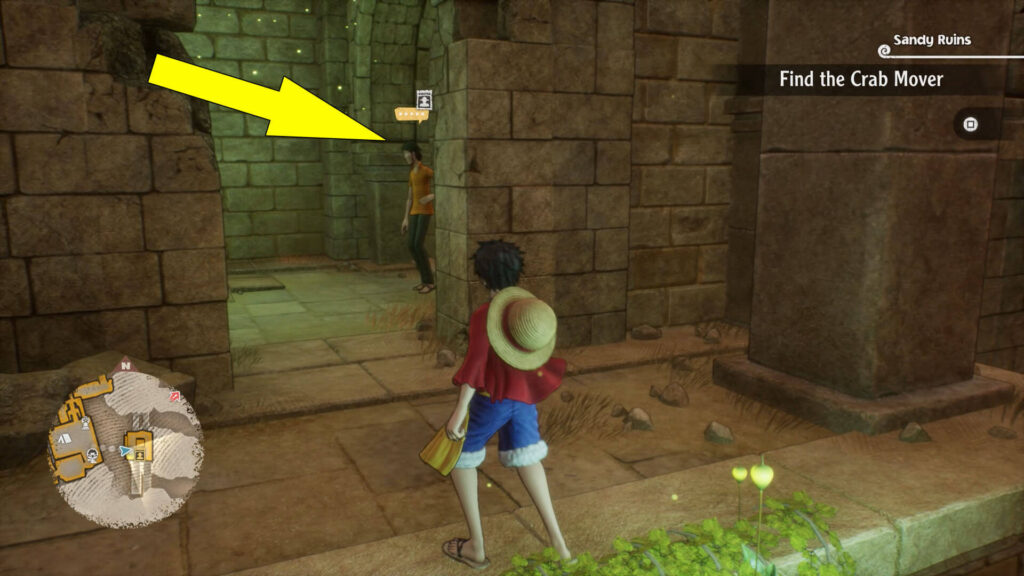 The villain says that he predicted this encounter will happen, but he will not let himself be captured without a fight, so now you'll have to defeat him.
Great job! Now that you won the fight, the One Piece Odyssey Harbinger Vigo Bounty Hunt is complete, and you can collect your big reward.