One Piece Odyssey Sky Tower Tablet is the last piece you'll need to complete the Waford Record questline in the video game published by Bandai Namco Entertainment.
This Memory Record can be collected only upon reaching Chapter 9 at the end of the game, so you'll have to play quite a lot after you've obtained the Ice Block Ruins Tablets in Chapter 4.
The rewards for getting the Sky Tower Tablet and completing the Waford Record 7 quest are the following:
Stonely's Necklace
3 Robin's Cube Fragments
However, the last Memory Record Tablet can be hard to find if you don't pay close attention to your surroundings while exploring the Sky Tower area; therefore, you should check our One Piece Odyssey Sky Tower Memory Tablet location guide below to easily obtain the quest item.
How To Start The Waford Record 7 Side Story
Just like the previous quests in this side storyline, you'll first have to visit Madame Stonely. But only after finding the rest of the Waford records, of course.
You'll find the cute little NPC on the southeast part of the Waford South area, as shown on the next map.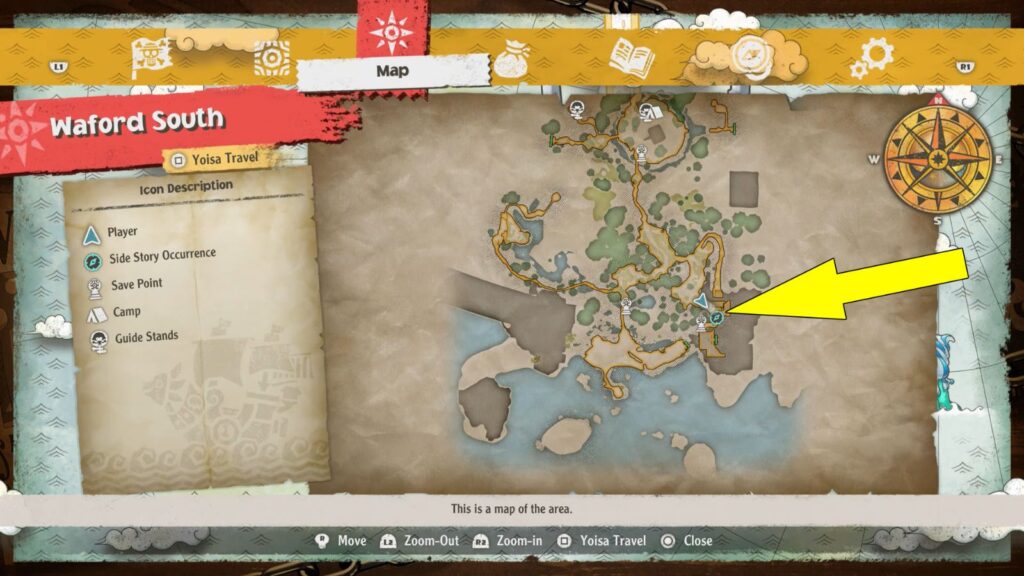 Look for the Yoisa near the Taxi Sign (fast travel point) at the said location.
Where To Find The Sky Tower Tablet
Now that you've accepted the One Piece Odyssey Waford Record 7 quest, advance with the main story until you reach the Sky Tower area in Chapter 9.
The entrance to Sky Tower is in the Waford South area, and it's really hard to miss because, as mentioned, the main story will take you there.
Once in the tower, progress until you reach the Purity Garden, right after Strange Cube Floor Level 4.
You can tell you are in the Purity Garden because of the grass and trees.
Now, look for the Sky Tower Tablet in the middle of the area, on the west side.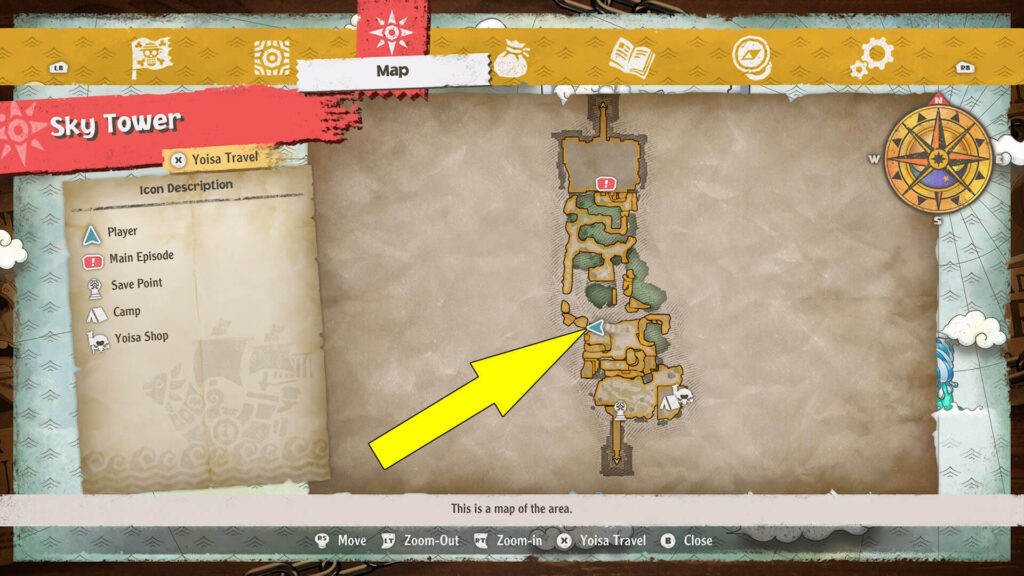 More exactly in front of the mountain wall, near the edge at the spot marked on the map above.
Now return to Madame Stonely in Waford South and talk to her to complete the Waford Record 7 side story.
Nicely done, pirate! You've found the last One Piece Odyssey Sky Tower Memory Record Tablet and completed Madame Stonely's final mission. But make sure to check our Wiki Hub here for more guides, walkthroughs, tips, and tricks.