Star Wars Jedi Survivor Buried Refuge is a small area in the Pilgrim's Sanctuary on the Jedha Planet that you will first visit during the Locate Brother Armias main objective.
While making your way through the Pilgrim's Sanctuary, you'll come across a door puzzle blocking your way from entering the Buried Refuge.
Solving the Buried Refuge Door Puzzle is mandatory if you want to find Brother Armias to retrieve the contact codes and return to Cere with them.
As such, in the following Star Wars Jedi Survivor guide, we will explain how to solve the Buried Refuge Door Puzzle step-by-step.
Buried Refuge Locate Brother Armias Door Puzzle Solution
Before we begin solving the puzzles, let's start by giving you some context on how this works.
If you look at the left side and right side of the room, you'll notice two door pieces that you will have to put them together in front of the central door.
But the path is blocked by two stoppers, which can be lifted by the levers above them.
To start solving the puzzle, use the Force Pull on the right door piece by pressing (L2)/(LT), and while it's traveling, quickly grab the lever above the right stopper by holding (L2)/(LT).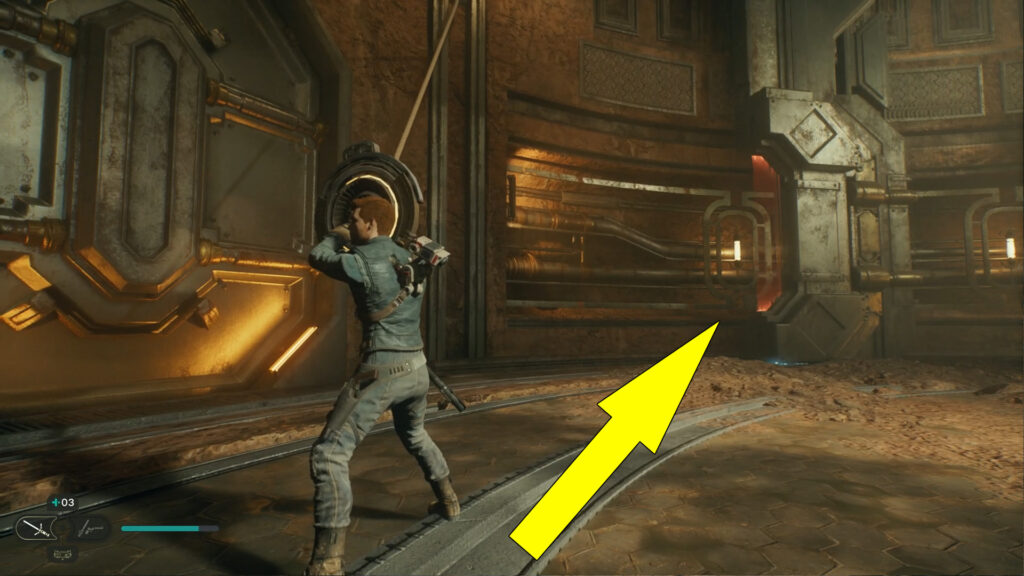 After the door piece stops into the other stopper, let go of the lever to bring back the stopper you are holding above.
Now, to put the door in its place, use the Force Push by pressing (R2)/RT. Check the image below to make sure it looks like that.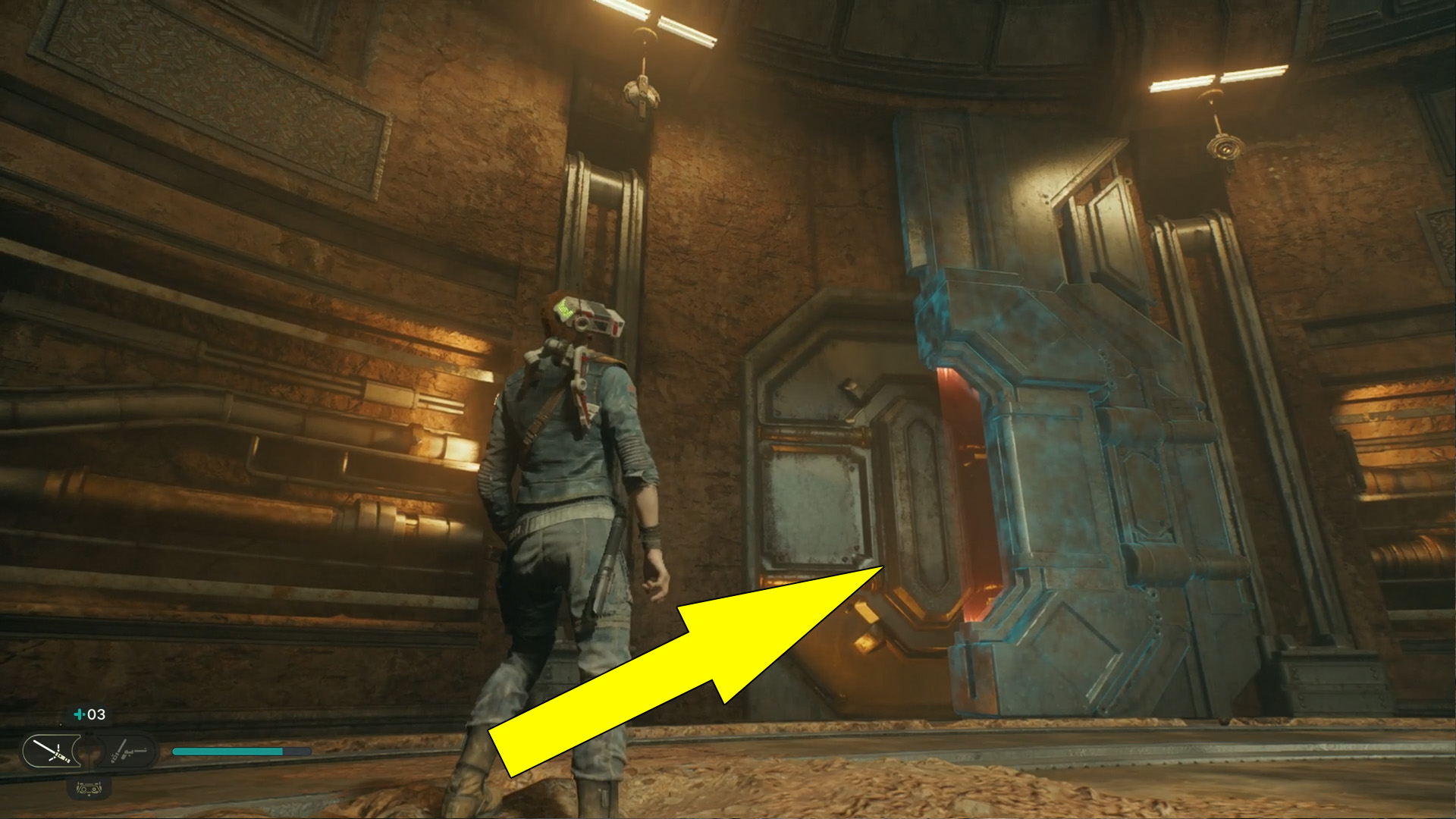 For the second door piece, grab the other lever using the Force Pull and place it into the nearby node by pressing (R3).
With the stopper out of the way, use Force Pull on the left door piece to put the door back together.
Finally, use Force Push on the central piece on the door to open it and to continue Cal's journey into Buried Refuge.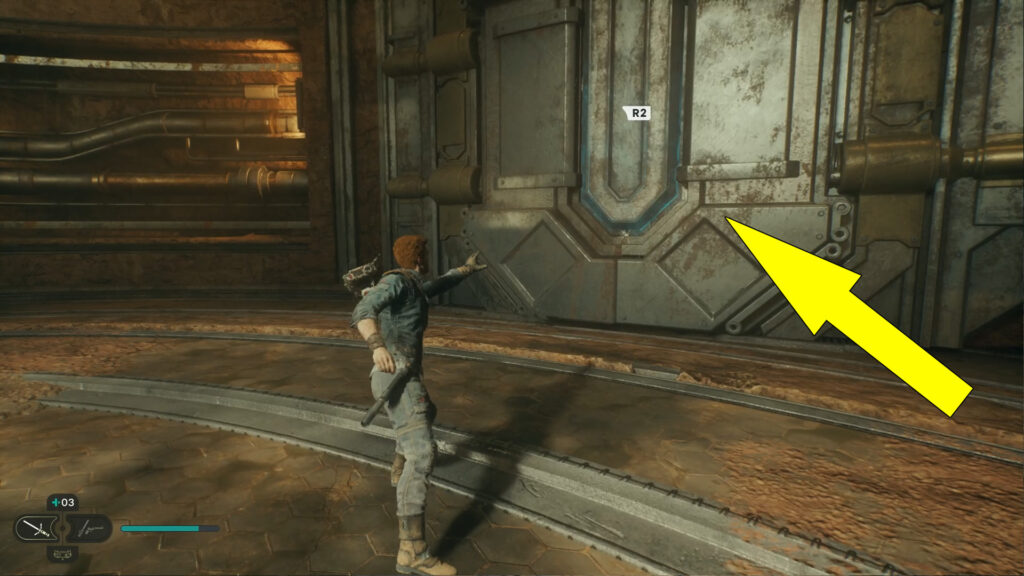 Congratulations on solving Buried Refuge Door Puzzle in Star Wars Jedi Survivor. If you think this guide was helpful, make sure to check Wiki Hub Page here for more content like this.