Star Wars Jedi Survivor Swindler's Wash Chests count (alongside all other collectibles we have covered for this area) towards reaching 100% completion on Planet Koboh, and the first region Cal gets to explore after reuniting with Greez in Rambler's Reach Outpost.
The Swindler's Wash Chests collectibles are fairly easy to find even if you don't have the Chests Locations Map Upgrade, provided you fully explore all levels around the canyon in this region.
One of the two chests can be spotted while working on reaching the Forest Gate, while the other one is pretty close to the Meditation Point in Swindler's Wash.
Assuming you need help with them, throughout the following guide, we'll cover their locations and how to reach them.
Koboh Swindler's Wash Chests Locations Map
Our Swindler's Wash map below displays the locations of both Chests collectibles. Since they do not require special abilities or skills to reach them, the Chests can be collected when Cal visits the area for the first time.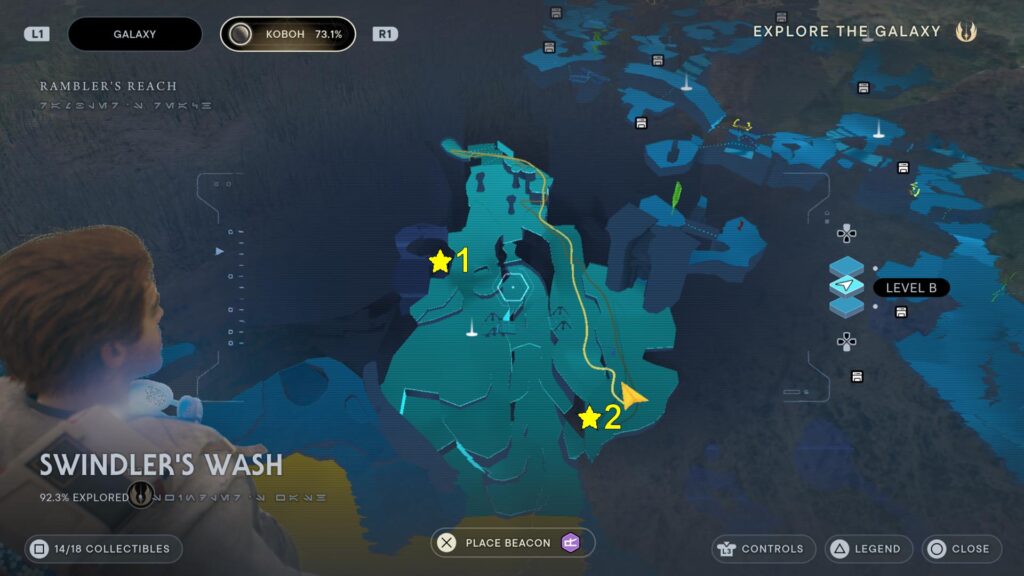 If you miss them, as you can guess, you can return to this region via the fast-travel option available at any Meditation Point on Planet Koboh.
As always, following the same order as the one on the map, here is where to find the two Swindler Wash Loot Chests in the game.
Chest #1 (Tactical Pants): In A Cave Near The Meditation Point
The first Chest on the map above is on a terrace overseeing the Meditation Point. To get to the said terrace, while facing the broken bridge near the Meditation Point, head left.
Hug the left side of the mountain wall, and you'll find the entrance to a cave.
Next, follow the tunnel inside the cave, squeeze through the crack in the wall, and you'll get to the terrace in the screenshot below.
The Chest sits on the left side as you exit the tunnel, and you can Slice is using BD-1 to obtain the Tactical Pants for Cal Kestis.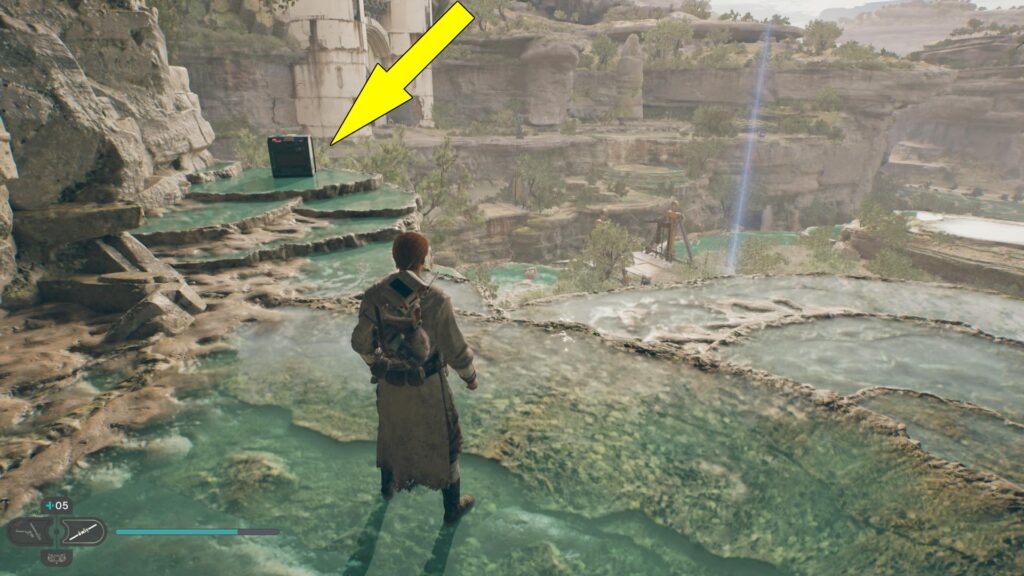 Chest #2 (Tactical Material): On The Upper Side Of The Canyon
For the second Swindler's Wash Chest collectible, you'll have to work your way toward the large white gate leading to the Basalt Rift.
If this is your first visit, you must go around the canyon since the bridge is broken.
Once you get to the other side, release the zipline in front of the gate to reveal a new shortcut, then check the other side of the plateau (opposed to the large white gate).
Behind some bushes, you should spot the Chest pictured below.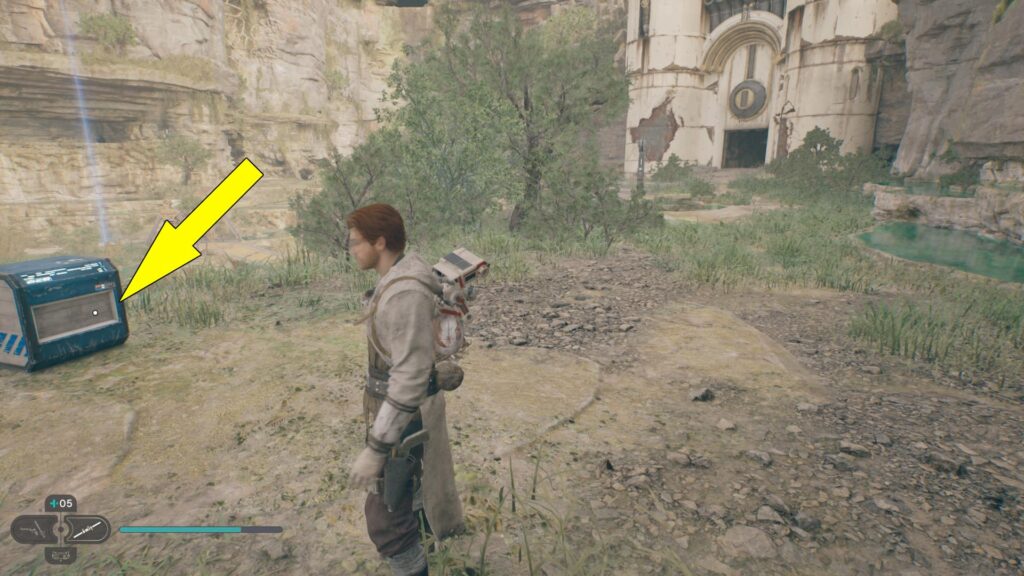 After opening the second Chest, make sure you also get the four Seed Pods nearby because you'll need them to achieve 100% completion.
Now that you know where to find the two Swindler's Wash Chests, visit our Jedi Survivor Wiki for all other collectibles in the video game developed by Respawn Entertainment.