Bastengar's Underground Vantage Points are landmarks you need to find, assuming you want to achieve 100% completion in the second region of Atlas Fallen.
Also, you'll need Atlas Fallen Bastengar's Underground Vantage Points if you want to uncover the landmarks and activities around them.
It's worth mentioning, as well, that when you find twenty Vantage Points, you unlock the Summiter Trophy/Achievement.
But the problem is that the Vantage Points are placed on high spots and can be easily missed.
Therefore, it might be a good idea to check the guide below and learn where to find Atlas Fallen Bastengar's Underground Vantage Points as fast as possible.
Where To Find Bastengar's Underground Vantage Points in Atlas Fallen
To get started, I'll provide the following map, where you can see the exact locations of the two Vantage Points in the region.
Before I continue, it's worth mentioning that the two Vantage Points can be reached as soon as you get for the first time to Bastengar's Underground, as they don't require any special Gauntlet upgrades.
Also, the Vantage Points are close enough to two of the Bastengar's Underground Anvils, so it would be best to unlock them, too, if you haven't already.
Now because the region can be confusing and tricky to explore, I will provide additional instructions and screenshots to help you get to each Vantage Point, starting with the one on the south side.
Vantage Point #1: On a Tall Broken Wall Outside the Knight's Fortress
The first Vantage Point landmark is located on a tall broken wall outside the Knighr's Fortress on the south side of the region.
You have the Knight's Fortress Anvil really close to the Vantage Point, which you can use to fast travel if you have it unlocked, of course.
To reach the Vantage Point, you must go up the wooden stairs leading to the Bastengar Prison area, north of the Knight's Fortress.
The stairs are found next to the entrance to the Fortress.
Once up, you must get on the Frotress roof (directly above the entrance) and, from there, jump and dash to the Vantage Point.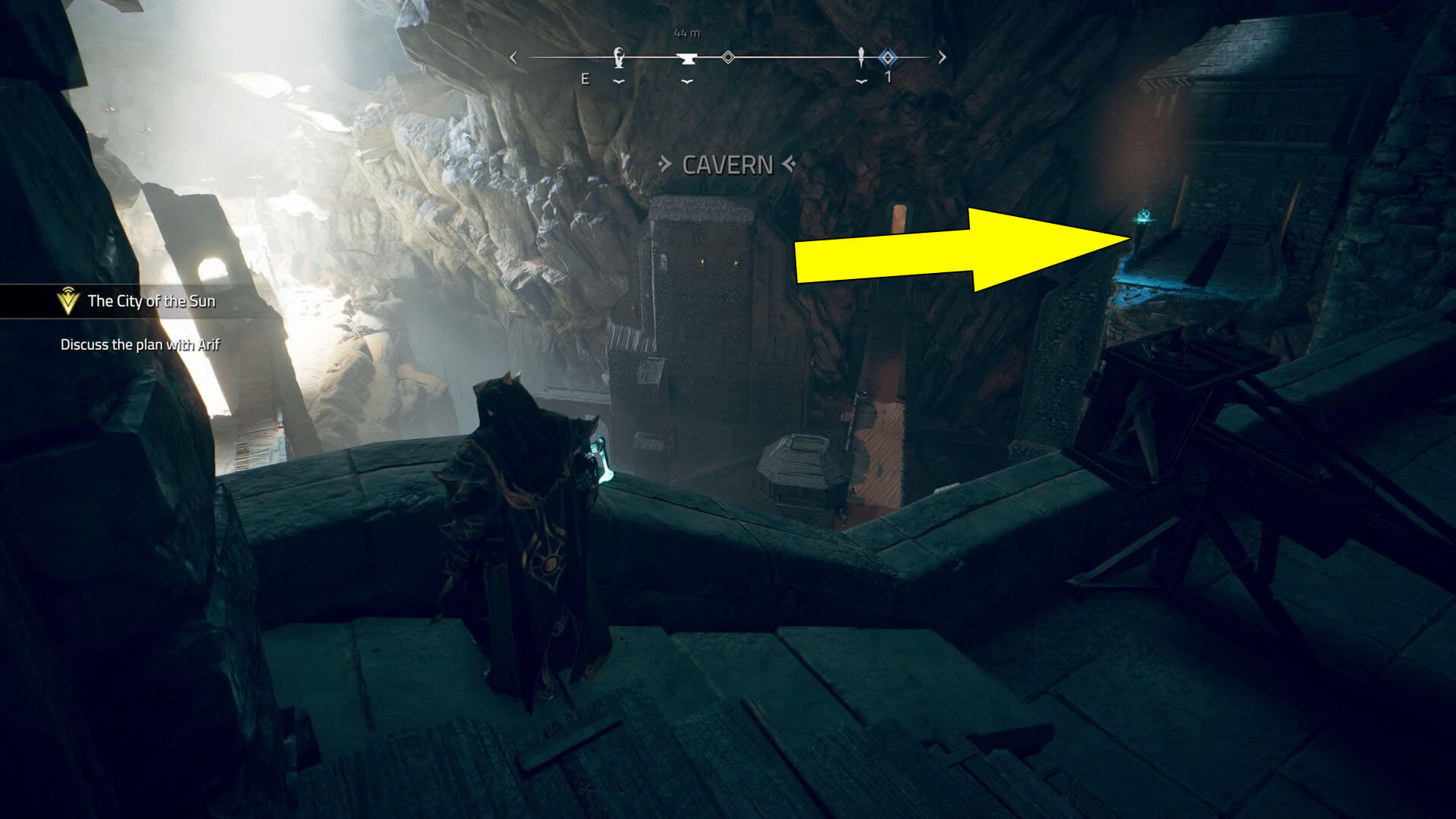 Vantage Point #2: On the Roof of a House
The second and last Vantage Point is located on the roof of a house just before the huge broken bridge in the middle of the region.
The Sunken City Anvil is nearby if you want to fast travel, provided you have unlocked it already.
Note that a level six Tailguarder Colossal Wraith patrols the area; thus, proceed with caution, especially if your level is lower.
You are done, friend! These were the two Atlas Fallen Bastengar's Underground Vantage Points landmarks. But if you are up for more action, go ahead and fight Bastengar's Underground Elite Foe.