Atlas Fallen In the Market is the only Treasure Map you can find in the Bastengar's Underground region if you wish to complete all side activities and get your hands on a hidden Treasure Chest.
The Atlas Fallen In the Market Map comes as a reward for completing a specific errand which is a bit tricky, just like the riddle you must complete to get to the associated chest.
Due to its content, however, the In the Market Treasure Chest is pretty important because it allows you to unlock the Active Formula VI.
If you don't know how to solve the Atlas Fallen In the Market puzzle, don't worry because, in the following guide, I'll tell you everything you need to know about it.
Atlas Fallen In the Market Treasure Map Location
As said, Atlas Fallen In the Market Treasure Map is a reward you'll get by completing an errand or side quest. Specifically, the Fallen Knights errand which requires you to retrieve several Knights' Emblems for the Graveyard Keeper.
Make sure you check our Knights' Emblems locations guide to obtain all of them and then return them to the Keeper at the location marked below.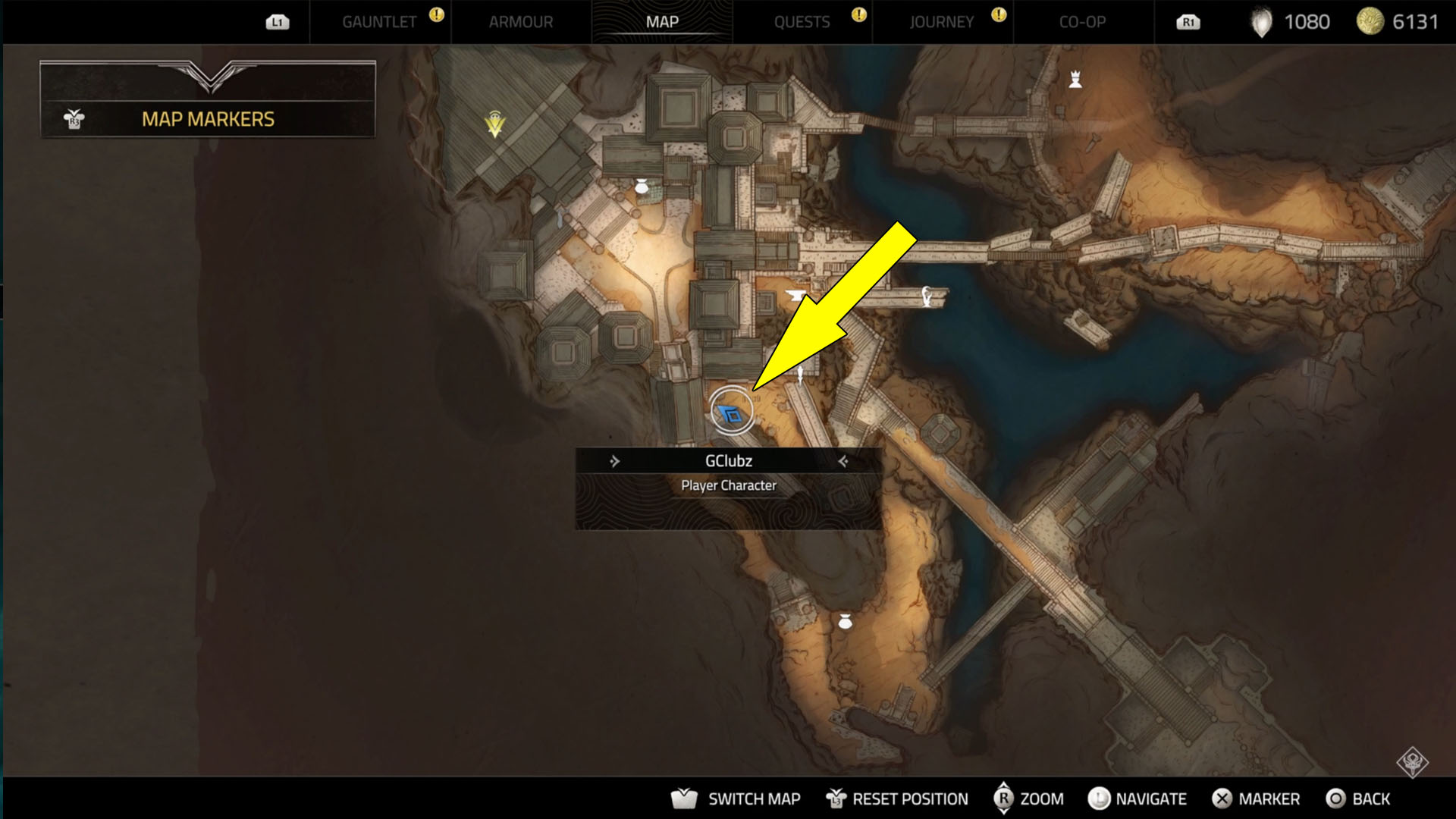 After talking to the Graveyard Keeper and handing over the emblems, you'll receive the In the Market Treasure Map. Let's see where to find the chest.
Where To Find the In the Market Treasure Chest in Atlas Fallen
Now that you have the map open your in-game menu, navigate to the Journey Tab, followed by the Treasure Maps. Select In the Market, and you'll notice a drawing depicting a statue in front of a house.
Under the picture is a small riddle that reads:
"Any marketplace needs guardians. The one in the north guards, not just the place, but also something else."
The Atlas Fallen In the Market Treasure Chest is found in the Sunken City area, so head to the Fortress Anvil and fast travel to Sunken City Anvil.
You can see the chest's location on the following map.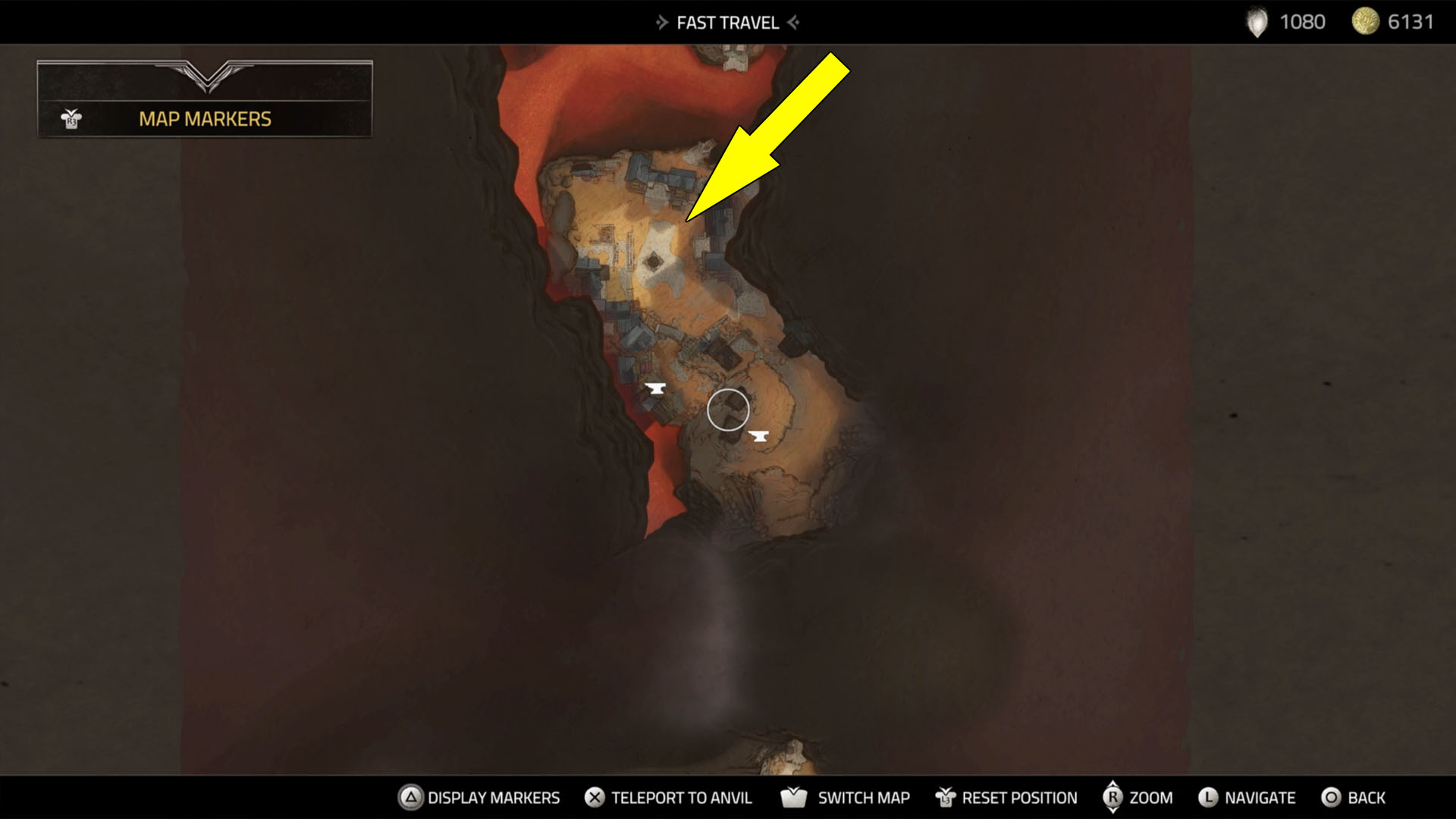 From the Anvil, head north, and you'll get to a small plaza guarded by a level 4 Tailguarder Wraith. Defeating the Taiguarder is mandatory for obtaining the chest.
Once you deal with the giant creature, look around for a statue showing the remains of a griffin.
In front of it, as you can see below it's a patch of glowing sand. Get close to it and press Up on your DPad to pull out the buried Treasure Chest from the sand.
Now that you have completed Bastengar's Underground Treasure Hunt don't forget to check our Atlas Fallen Wiki hub for other Treasure Maps hidden in the video game published by Focus Entertainment.