Atlas Fallen The Old Mine is an errand in which you must help Reck and Staid, two NPCs in the Castrum VII settlement, by getting rid of a couple of wraiths located in a mine.
Errands are not mandatory for the main story, but they can be fun, and you'll want to finish all of them if you're a completionist.
The problem is that for The Old Mine errand, you'll have to defeat a pretty powerful foe, which can be tricky, especially if you try to do it early in the game.
Therefore, don't hesitate to check our walkthrough below if you don't want to encounter any problems while playing Atlas Fallen Old Mine errand.
How To Start The Old Mine Errand in Atlas Fallen
The errand can be started as soon as you reach the Castrum VII settlement on the north side of the Caladrias: Forbidden Lands region.
When you arrive in Castrum VII, follow the road to the north side of the settlement, where you'll find Reck and Staid, two brothers that need your help.
The exact location of the two NPCs is pinpointed on the following Atlas Fallen map.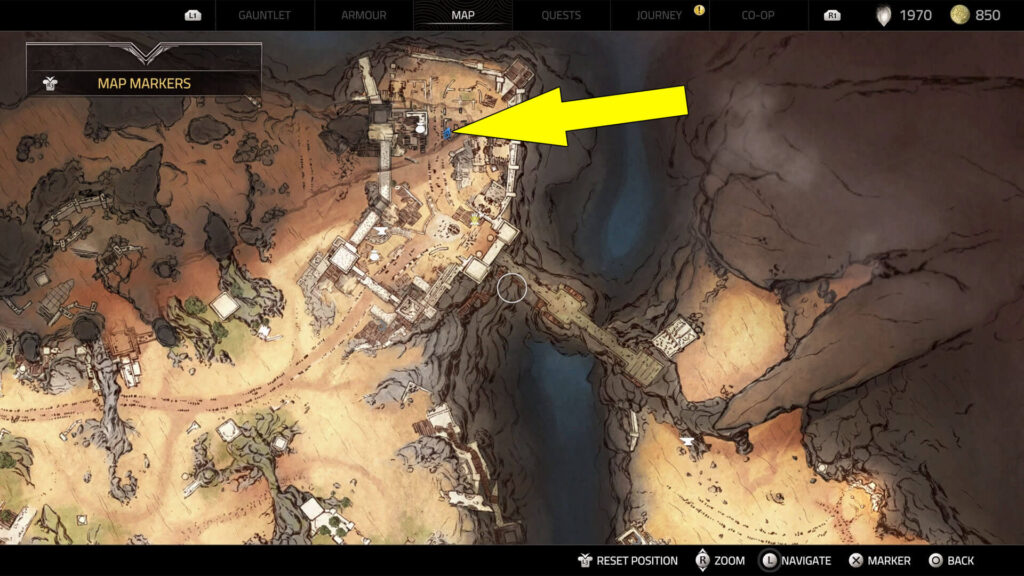 Upon talking to the two brothers, you'll find out you can help them by clearing the mines west of the village which are crawling with wraiths.
Now let's see where exactly you can find the wraiths and how to defeat them.
Where To Find The Wraiths in Atlas Fallen the Old Mine Errand
After finishing your conversation with Reck and Staid, you can head directly to the caves west of the Castrum VII settlement and start looking for the wraiths.
To aid you, I've marked the precise location you must get to on the next map.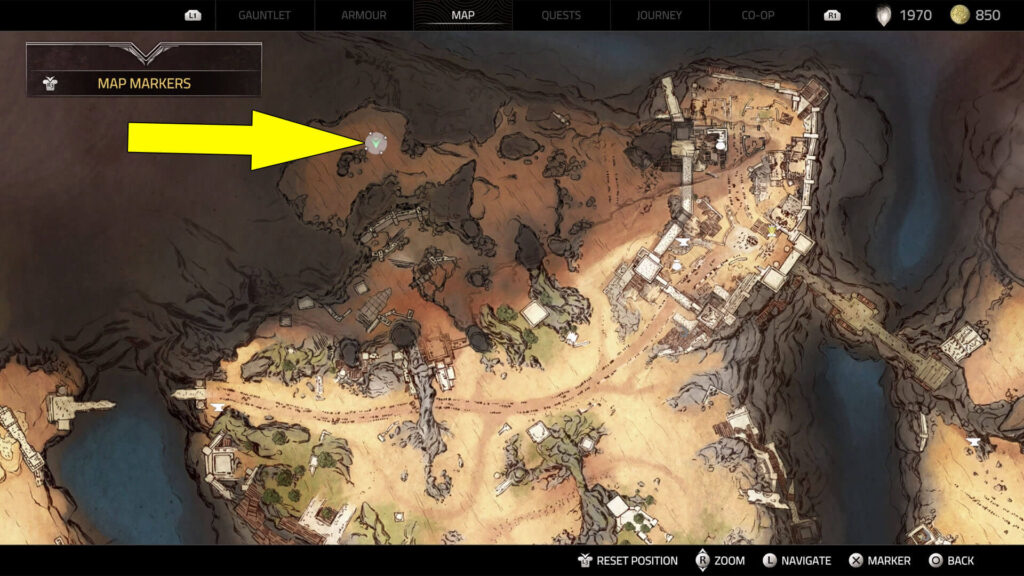 As you can see, it is a relatively short trip, and when you get there, you'll find a Shellbasher enemy along with smaller wraiths.
How to Defeat a Shellbasher in Atlas Fallen
Be careful with the Shellbasher as it is quite strong, and to defeat it, you must attack specific parts of it.
More precisely, you need to hit the parts that are highlighted with red in the top left corner of your screen, as shown in the screenshot below.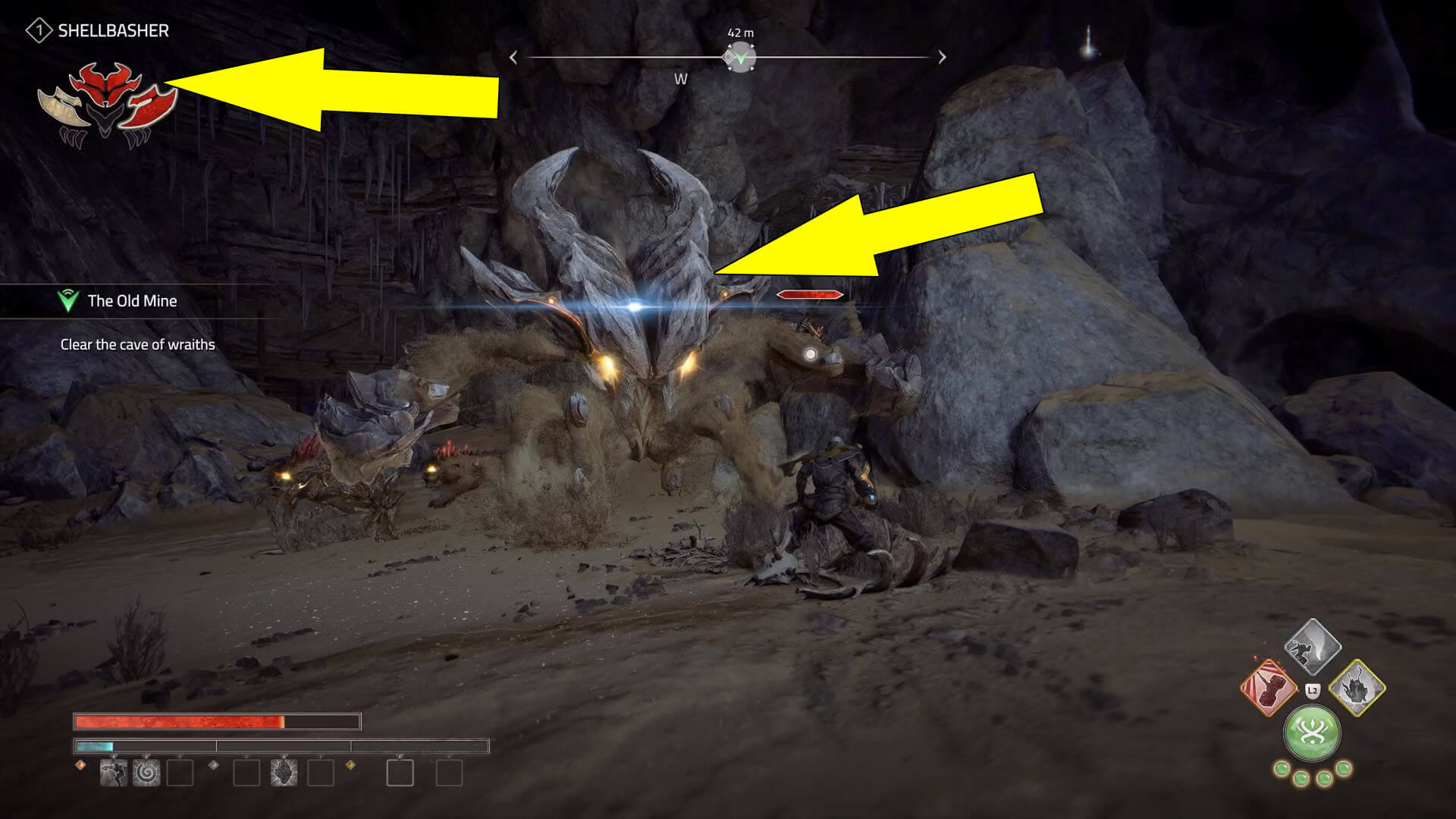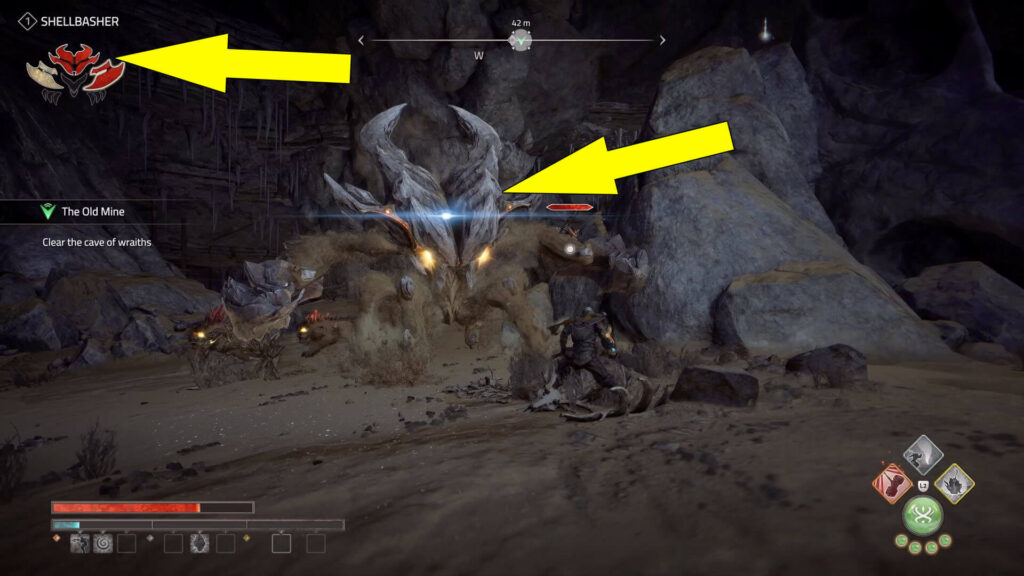 Now take the beast down, and don't forget to dodge his attacks while you're fighting. I have a feeling you'll be victorious in no time.
When you're done, you must report to the miners about how you cleared the caves of wraiths.
The miners can be found south of the caves where you fought the Shellbasher.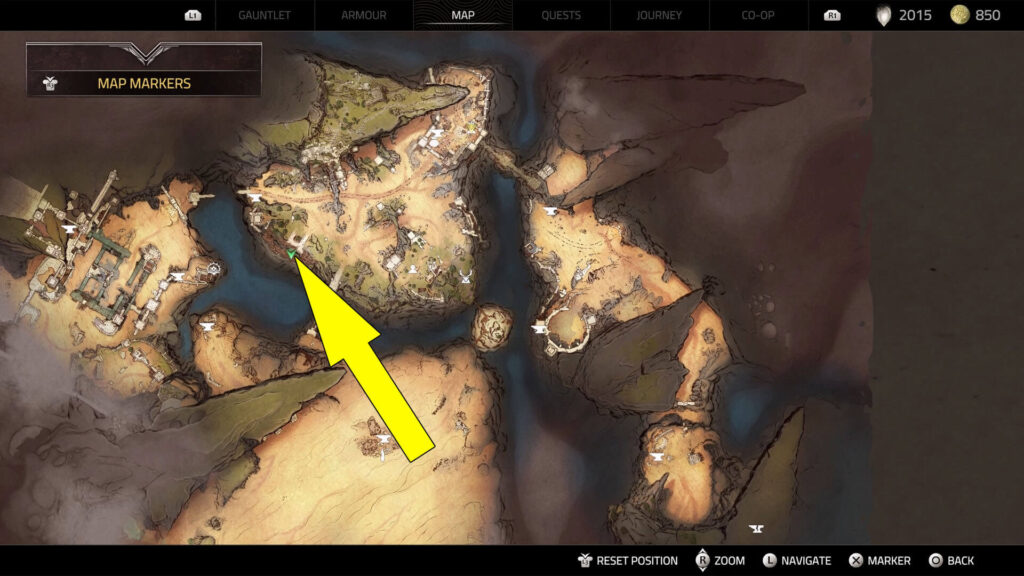 Once you reach the spot marked on the previous map, talk to Cutstone to complete Atlas Fallen Old Mine errand and receive Essence Dust, Nodrite, and Ferdrite. However, make sure to check our Wiki Hub here for more walkthroughs and guides for the video game published by Focus Entertainment.