The Wildlands Forgotten Paths are Atlas Fallen activities that you must finish if you want to achieve 100% completion in the third region of the video game developed by Deck13 Interactive.
Completing both Atlas Fallen The Wildlands Forgotten Paths will get you an artefact and a cosmetic item.
However, like with all Forgotten Paths in Atlas Fallen, your jumping and dashing must be on point.
Of course, you must also know where you can start the Atlas Fallen Wildlands Forgotten Paths activities, and throughout the following guide, I'll explain everything you need to know in this regard.
Where To Find The Wildlands Forgotten Paths in Atlas Fallen
First, it would be best to check the map below, where I have pinpointed the locations of both Forgotten Paths in the region.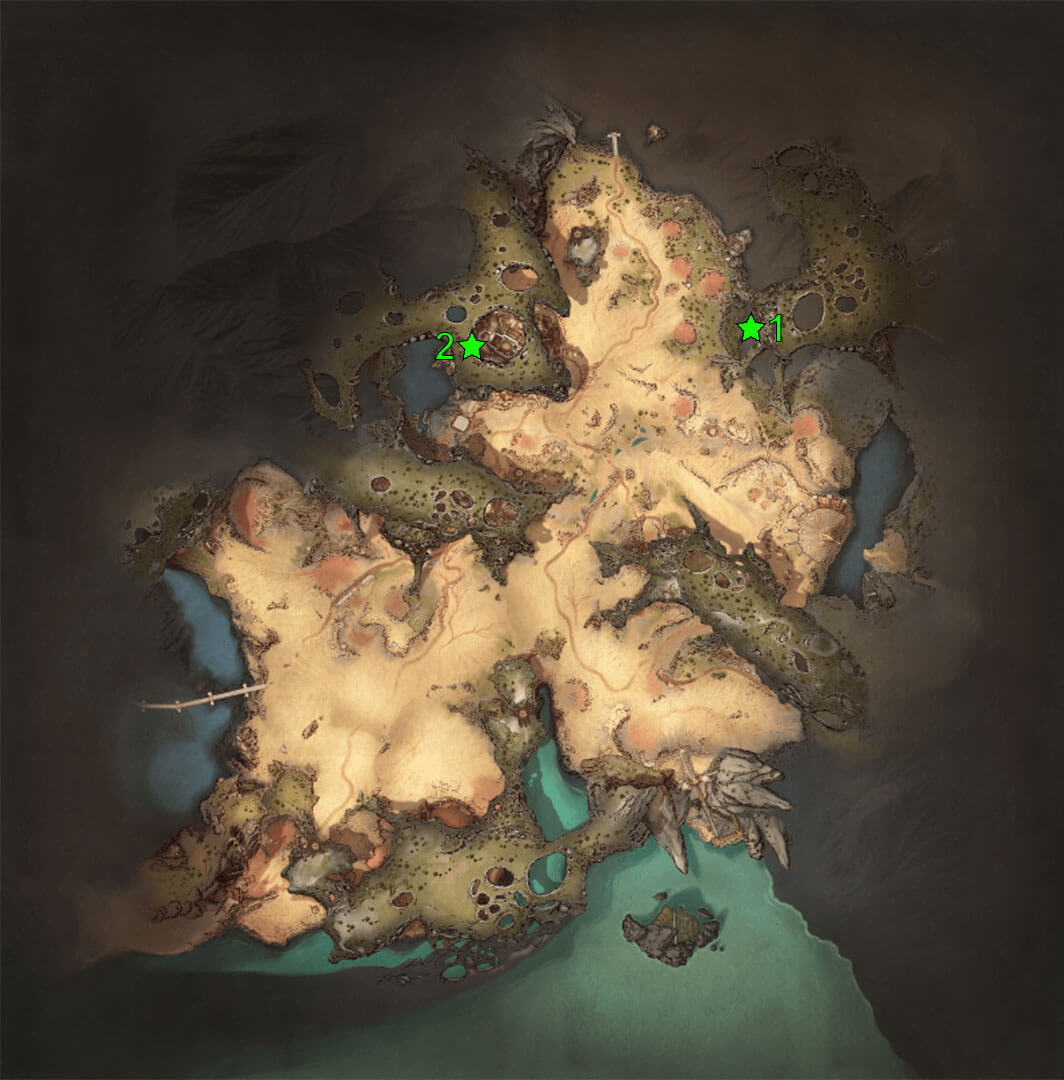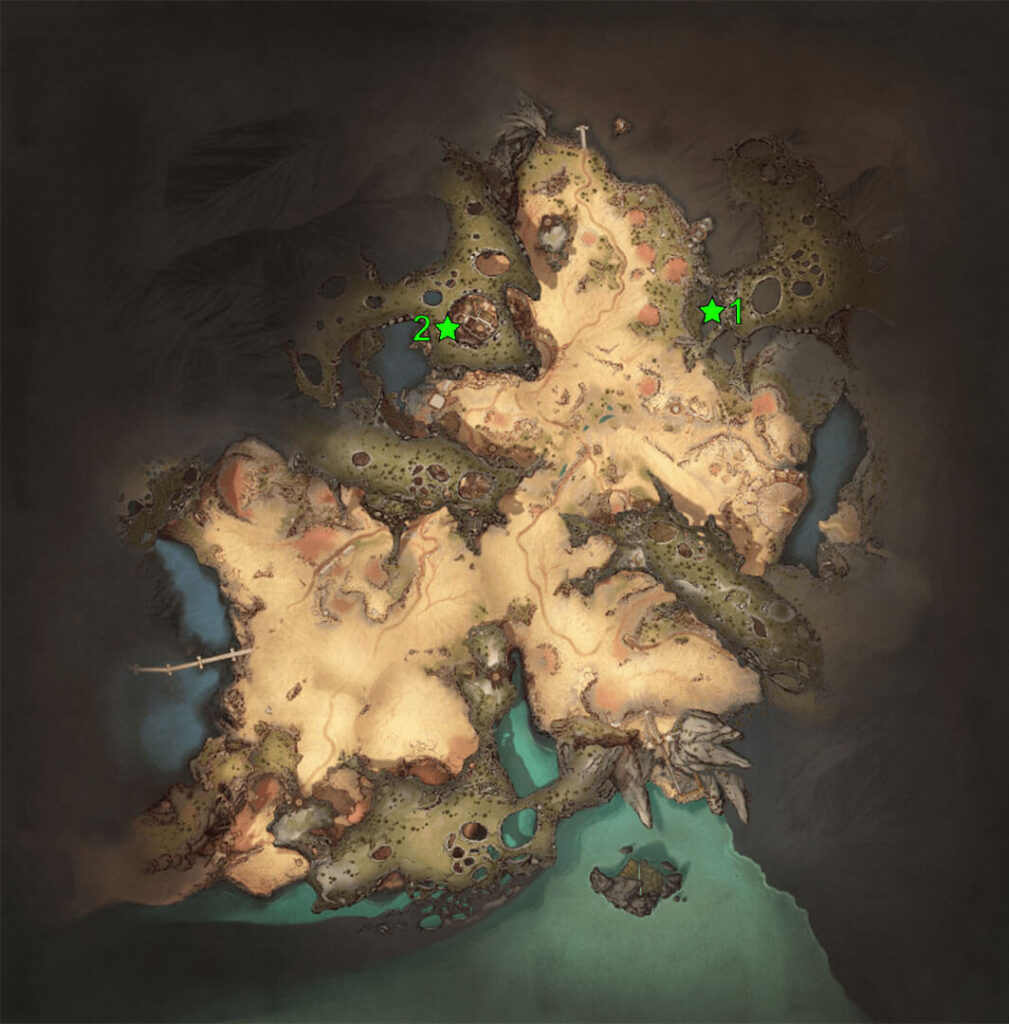 Also, it would take less time to complete the activities if you have The Wildlands Anvils unlocked.
Now I will provide additional instructions for each Forgotten Path, in the same order as the one on the previous map.
Forgotten Path #1: On the Edge of a Cliff Near a Tent
The first Forgotten Path can be completed south of the Priest's Refuge area on the northeast side of the region.
If you want to fast travel, the Priest Retreat Anvil is relatively close, assuming you have unlocked it in a prior visit to the area.
Once you reach the spot marked on my map, you can spot the Forgotten Path beacon on the edge of a cliff near a tent.
To complete the activity, you must first approach the beacon, use the unearth ability, interact with the statue, and follow the green orb by jumping from platform to platform until you get to a chest you can open to get an artefact.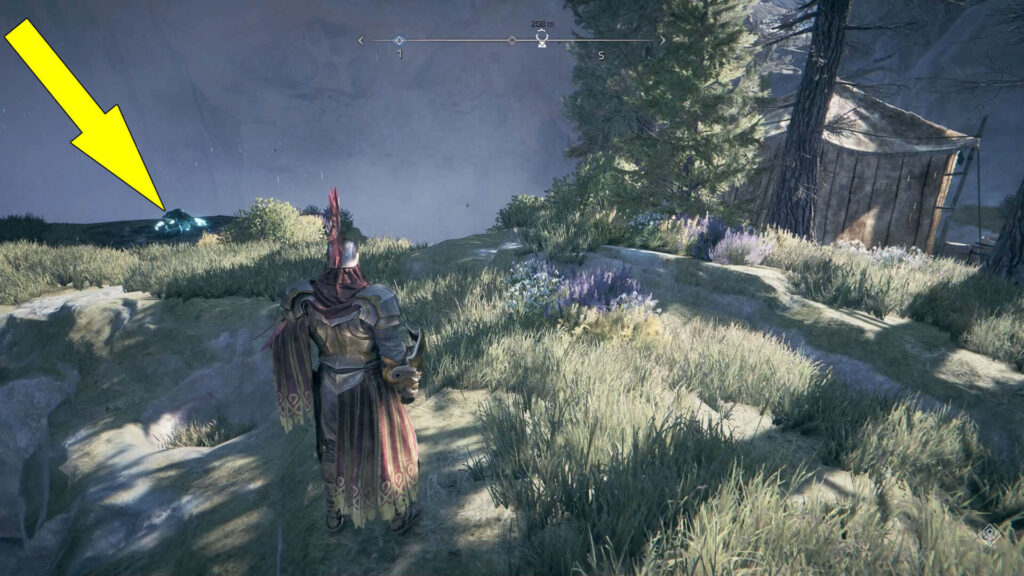 Forgotten Path #2: On a Balcony in the Upper City Area of Lithesta
For the second Forgotten Path, you must head to Lithesta and go to the Upper City area.
More precisely, you must climb a lot of stairs until you get to the west side of the City.
As a point of reference, look for the sunflowers when you are done climbing the stairs, and then get outside on the balcony with the tree to the west and jump over the railing to the left to reach the beacon for the second Forgotten Path.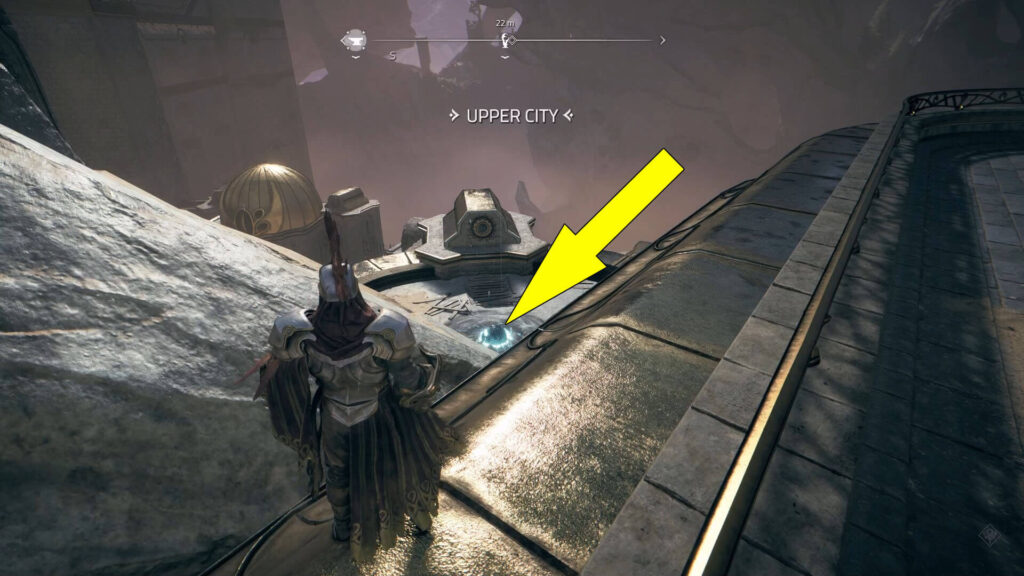 You know the drill, start the activity, and jump your way to the chest, which this time contains a cosmetic item.
It's worth mentioning that there are other Forgotten Paths in The Wildlands region, but only the two mentioned above count for the map markers.
Well executed, Gauntlet bearer! Those were some nice jumping and dashing because you've completed both Atlas Fallen The Wildlands Forgotten Paths activities. To continue, you can deal with The Wildlands Heavenly Shrines.