Fungal Remedies is a Diablo 4 gather quest you can start in the Dismal Foothills area of the Hawezar region.
As such, Diablo 4 Fungal Remedies counts as one of the 49 Hawezar side-quests, and it is also part of a questline.
The side-quest is not particularly hard, but you have to finish it if you want to obtain the following: Gold, XP, Renown points, and a Cache.
Thus, we'll provide step-by-step instructions to help you complete D4 Fungal Remedies side-quest throughout the walkthrough below.
How To Start Fungal Remedies Quest in Diablo 4
As mentioned, Fungal Remedies is part of a questline, and to start it, you must complete the previous quest, Gift of the Swamp.
Of course, you'll have to first reach the Hawezar region in Act 5 of the video game developed by Blizzard Entertainment.
When you are all set, you must pick up where you left off in the Gift of the Swamp side-quest and talk to Yolanda southwest of the Wejinhani town in the Dismal Foothills area.
The NPC's location is pinpointed on the next D4 map.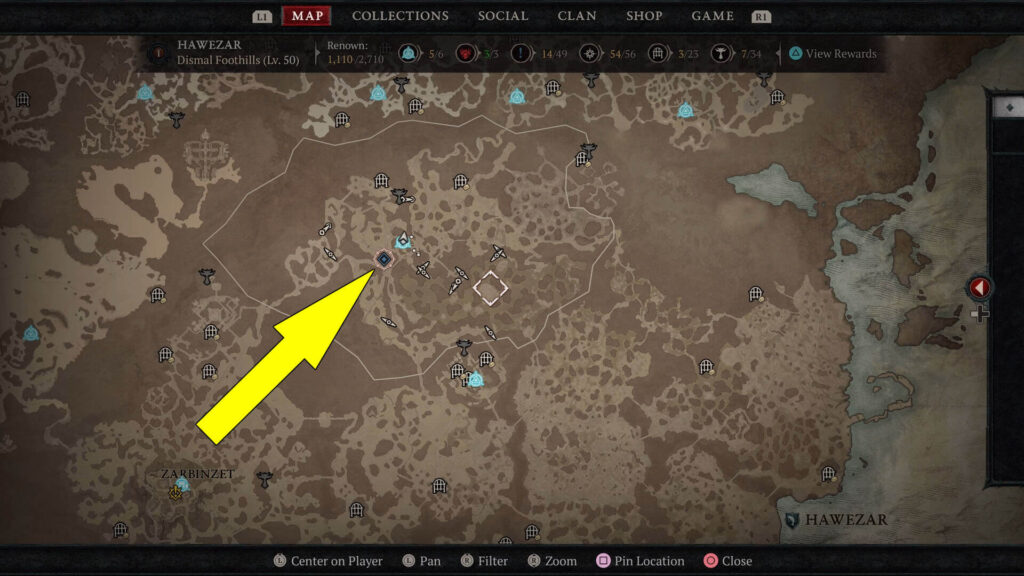 Yolanda will tell you that Marta, the woman you were trying to help in Gift of the Swamp, had gut rot which is a horrible affliction.
Not only did Marta die, but she also left a parting gift; she gave gut rot to Yolanda and the rest of the people who tried to help.
Now it's up to you to help Yolanda make a cure by going to Pilgrim's Cave and harvesting Gano Fungus from the creatures who live there.
Where To Find Gano Fungus in Diablo 4
After finishing talking to Yolanda, you can open the game's map to notice a search area on the west side of the Dismal Foothills area, just like in the image below.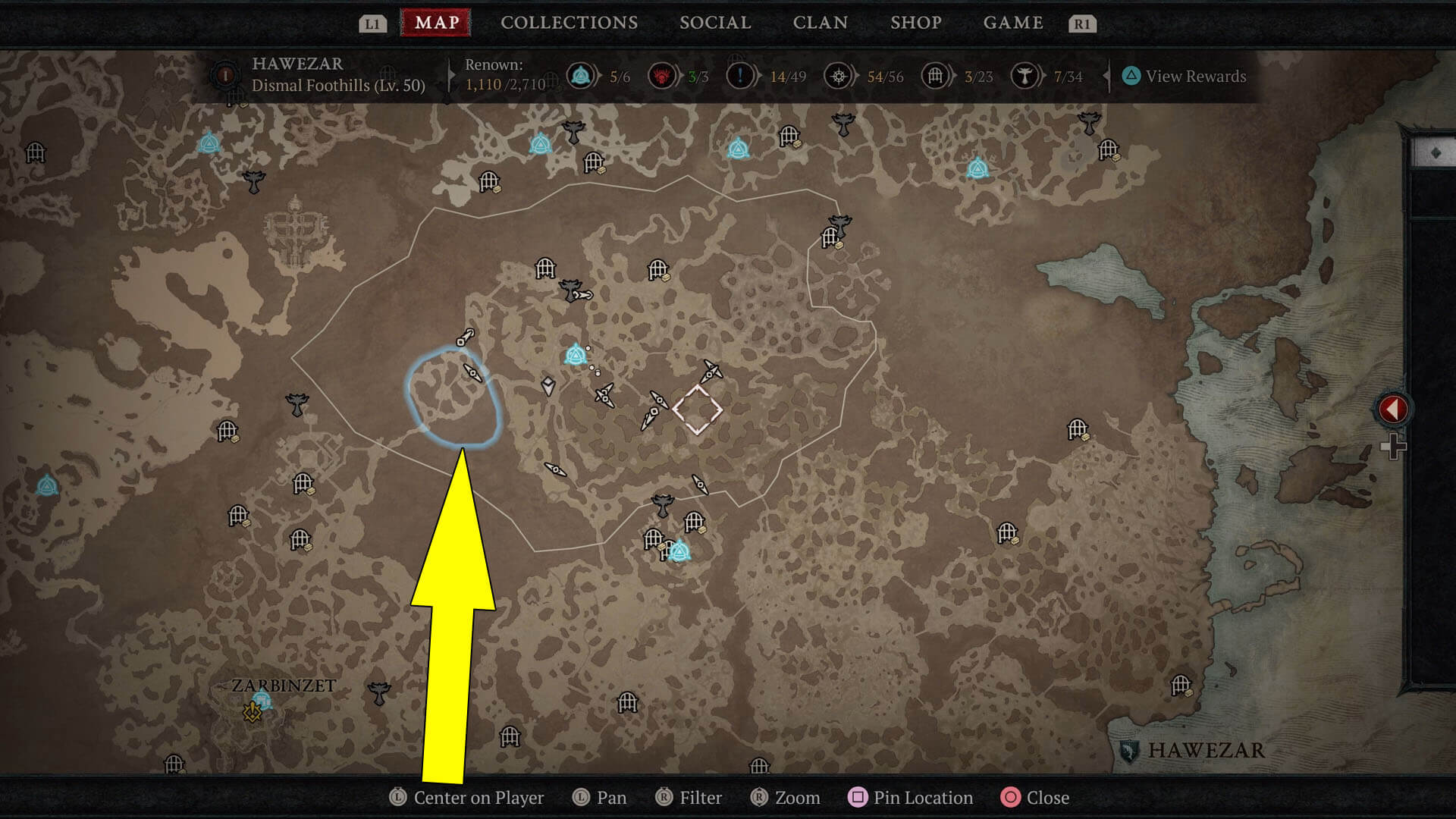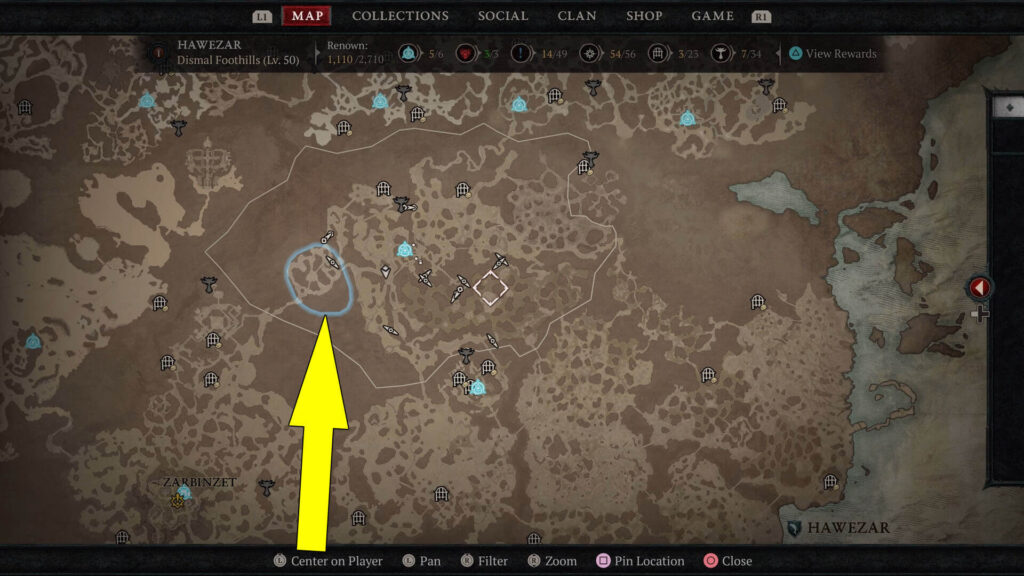 So make your way to the search area, which covers Pilgrim's Cave, and start slaying creatures for a chance to get Gano Fungus.
You can see the creatures marked with red dots on your minimap, provided you are close enough.
It would be best not to waste your time killing a creature or two but instead go for bigger groups.
When you've collected a total of ten Gano Fungus, you must find Yolanda in Wejinhani, more exactly in the hut northeast of the town's Waypoint.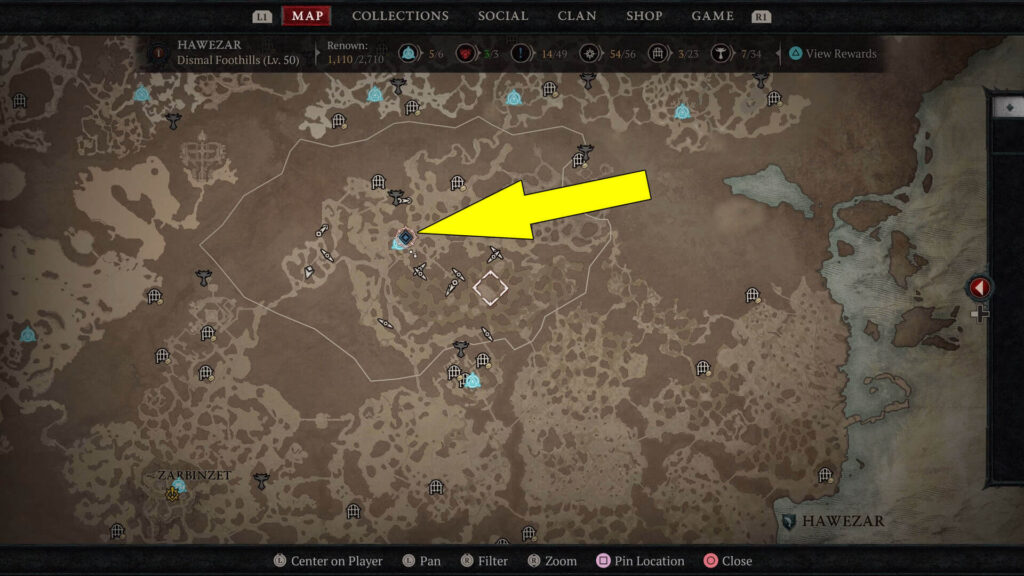 To continue, talk to Yolanda, who've waited for you long enough, then add the Gano Fungus to the pot next to the NPC.
Note that you now have the Gano Fungus Medicine, which you must first administer to the sickest people, Thanak and Jana.
You'll find Jana in the bed next to Yolanda, and for Thanak, you'll have to go to another hut by following the blue marker on your minimap.
Finally, you must give the medicine to Yolanda, who will throw it up, unfortunately.
However, Diablo 4 Fungal Remedies is completed, and if you want to see how the questline's story ends, you must speak with Yolanda and start the last quest, Heart of Mold.