Diablo 4 On the Hunt is the first quest in one of the questlines that can be completed in the Kehjistan region of the video game developed by Blizzard Entertainment.
On the Hunt is necessary for the A Wolf's Honor challenge, which requires you to complete quests for the Iron Wolves in Kehjistan.
Also, you'll need to finish On Hunt, which is part of the 44 Kehjistan side-quests, if you want to achieve 100% completion in the sandy region.
Therefore, check our following walkthrough to ensure you don't encounter any difficulties while completing D4 On the Hunt side-quest.
How To Start On the Hunt Quest in Diablo 4
The quest is available from the start of Act 4; you just have to reach the Iron Wolves Encampment in the northeastern corner of the Ragged Coastline area in the Kehjistan region.
Once you get to the spot, look for Haddad, the Iron Wolves Quartermaster, and ask him why he is worried.
Haddad is upset because of Dawood, one of his men, who quit his post to play hero and solve their bandit problem single-handedly.
The Quartermaster's request for you is to travel to the coast and bring back Dawood in one piece if possible.
Where To Find Dawood in Diablo 4
Now that you've finished your conversation with Haddad go ahead and open your map to see the quest's search area on the west side of the Ragged Coastline.
To reach Dawood without looking too long for him, don't hesitate to check our D4 map below, where we've marked the NPC's location.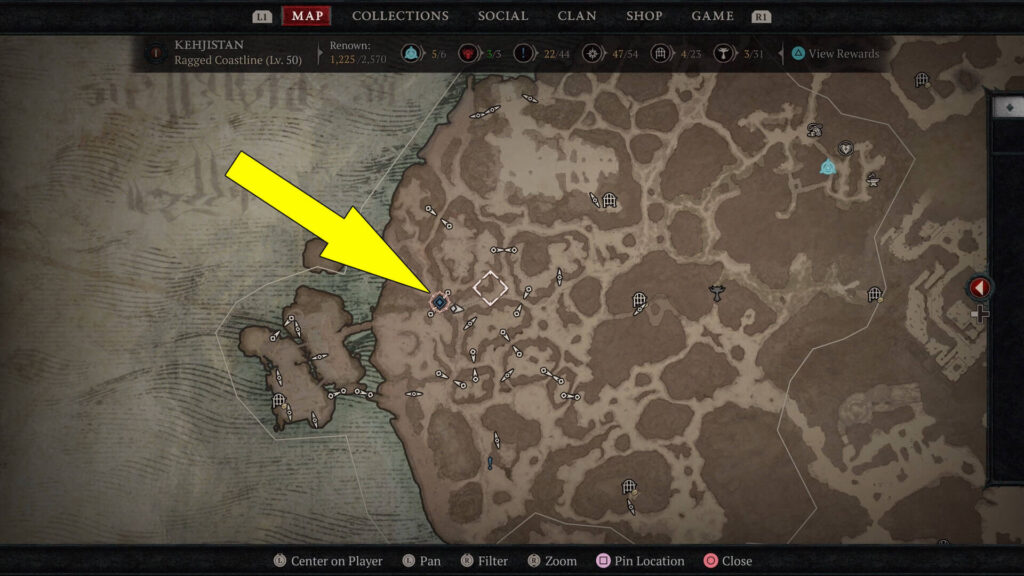 After finding Dawood, tell him that his captain is looking for him, and his reply will be that he won't just stand at his post waiting for the next ambush to kill his friends.
The brave Iron Wolf tracked the killers to the beach and now needs your help to teach them a lesson.
Since you're here, why not help out, so upon talking to Dawood, open your map again to see the location of the killers marked on it.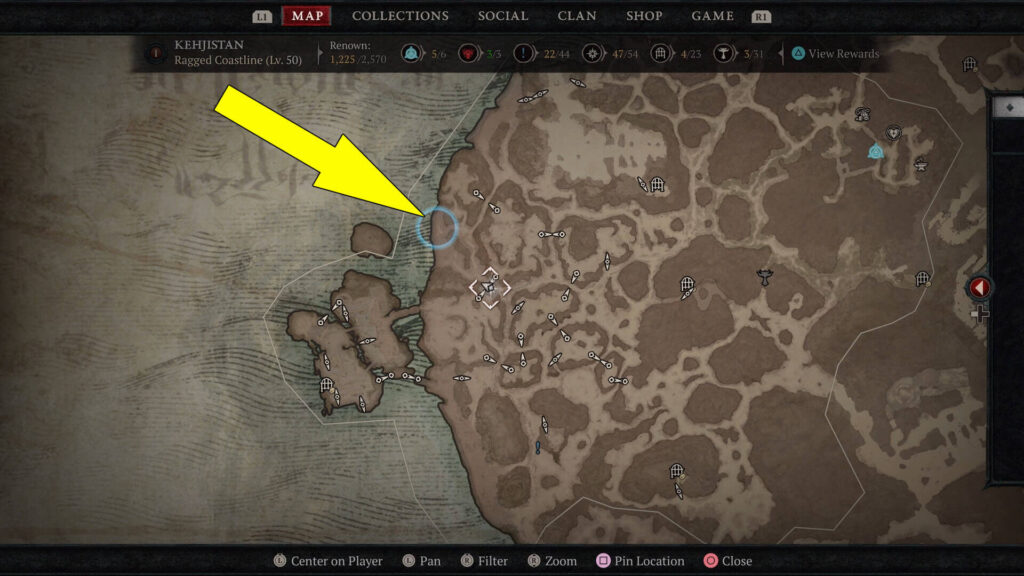 To continue, head to the beach at the location pinpointed on the map above and defeat Malik and his gang.
Be careful, though, because Malik is an Elite enemy and will be a little harder to take down than his gang.
However, you'll surely win the battle with Dawood's help and can then report your victory to the captain.
As such, return to Haddad and talk to him, but he will not be too happy because he thinks your actions will do more harm than good.
For now, you're done as Diablo 4 On Hunt side-quest comes to an end, and you get the following: Renown points, Gold, XP, and a Cache. But you can continue the questline by starting the More Value Than Gold quest.