Strayed From the Path is a late-game kill quest in the Kehjistan region of Diablo 4, where you must avenge the death of Ciniss' son.
Unfortunately, the D4 Strayed From the Path quest is unavailable during your first visit to the Tarsarak settlement.
So, this makes the Strayed From the Path one of the hidden quests in the Kehjistan region, which might hold you back from completing the region.
Therefore, follow our Diablo IV guide to learn how to trigger the Strayed From the Path quest and what objectives you must complete in the video game developed by Blizzard Entertainment.
How To Complete the Strayed From the Path Quest in Diablo 4
The Strayed From the Path side quest in Diablo IV only becomes available after you complete the entire story campaign, including the Epilogue.
After the story, return to the Tarsarak using the waypoint and speak with Ciniss.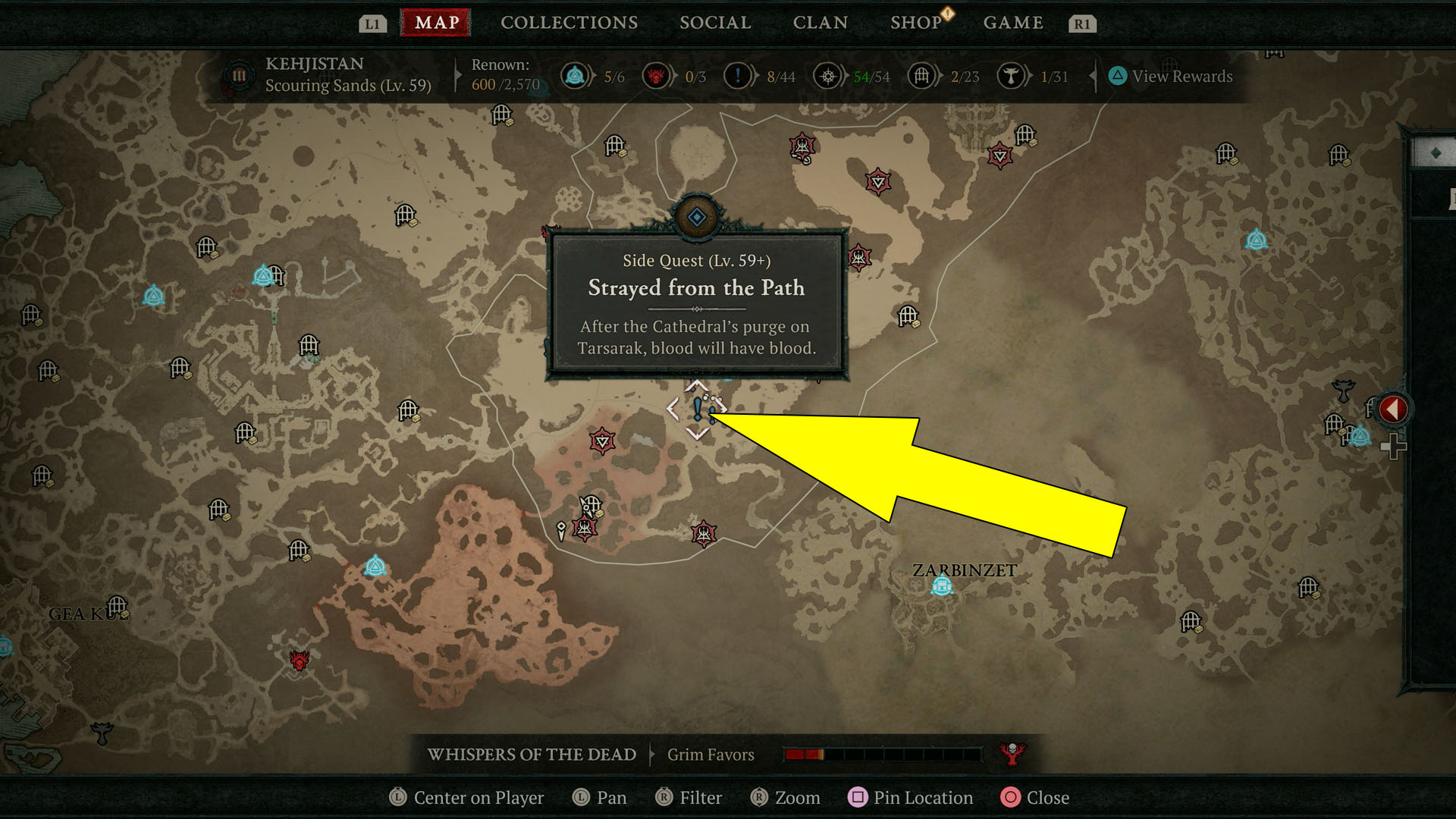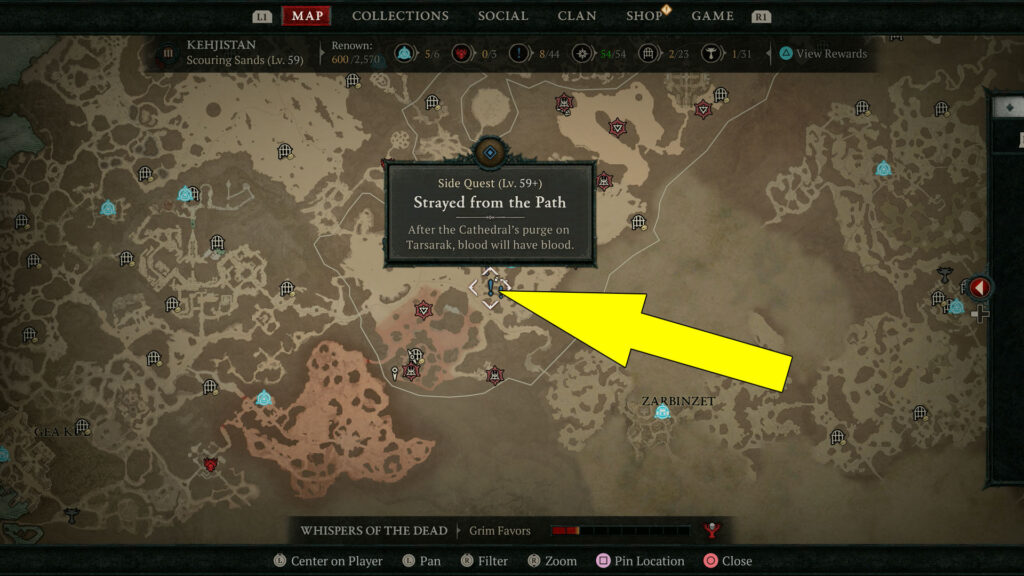 Ciniss will tell you about a recent encounter with knights, describing how they had a friendly interaction just weeks ago.
However, the situation quickly deteriorated when the knights accused them of serving a demon and began rounding up people in the square.
Chaos ensued, and Ciniss lost track of what happened next. When the dust settled, Ciniss discovered that his son's face had been brutally smashed until death.
So, Ciniss wants justice and revenge, urging you to make the knights accountable for their actions.
After you finish the conversation with him, hop on your horse and travel northwest to the marked area in Forlorn Badlands.
To avenge the death of Ciniss' son, slay the 3 Knights Penitent: Ser Loris, Ser Eban, and Ser Raul.
Once you've defeated them, fast-travel to the Tarsarak waypoint and give Ciniss the good news.
He will offer you XP, Gold, a Herb Cache, and 20 Renown Points for the Kehjistan region as a token of appreciation.
If you want to keep track of all the side quests you've finished within the region, make sure to check our Kehjistan side quests locations guide.
Also, our Diablo 4 Wiki Hub Page contains helpful guides for all the side quests across all five regions within the Sanctuary Realm.