Diablo 4 When the Tide Comes In is a rescue-based quest you can complete in the Southern Expanse area of the Kehjistan region.
In the When Tide Comes In side-quest, you must rescue Yasir and his family from a gang.
Of course, you'll not be left unrewarded for your effort, as you'll receive: XP, Gold, Renown points, and a Cache.
However, the quest is tricky enough because you have to carefully explore a search area and fight many mobs while doing it.
As such, don't hesitate to check the following walkthrough in case you run into trouble while completing D4 When the Tide Comes In side-quest.
How To Start When the Tide Comes in Quest in Diablo 4
As mentioned, When the Tide Comes In can be completed in the Kehjistan region, just like the Final Straw side-quest.
Kehjistan is the fourth region in D4, and you'll naturally get to it while completing the main story all the way to Act 4.
Kehjistan features a total of 44 side-quest, and you must finish all of them if you want to achieve 100% completion in the desert region.
But let's get back to the When Tide Comes In quest, which can be started in Shipwreck Cove in the southwestern corner of the Southern Expanse area.
When you get to the spot marked on the map above, you'll find Yasir, a man buried in sand and left to drown by the sea.
Lend a hand to Yasir, and get him out of there to get his thanks and also the request to continue helping him by finding his family, which was captured by the same gang that put him in this mess.
Where To Find Yasir's Family in Diablo 4
Before looking for Yasir's family, you need to find him a blade so he can be of better use.
The weapon can be found in the search area to the south, and if you simply can't find it, refer to our D4 map below.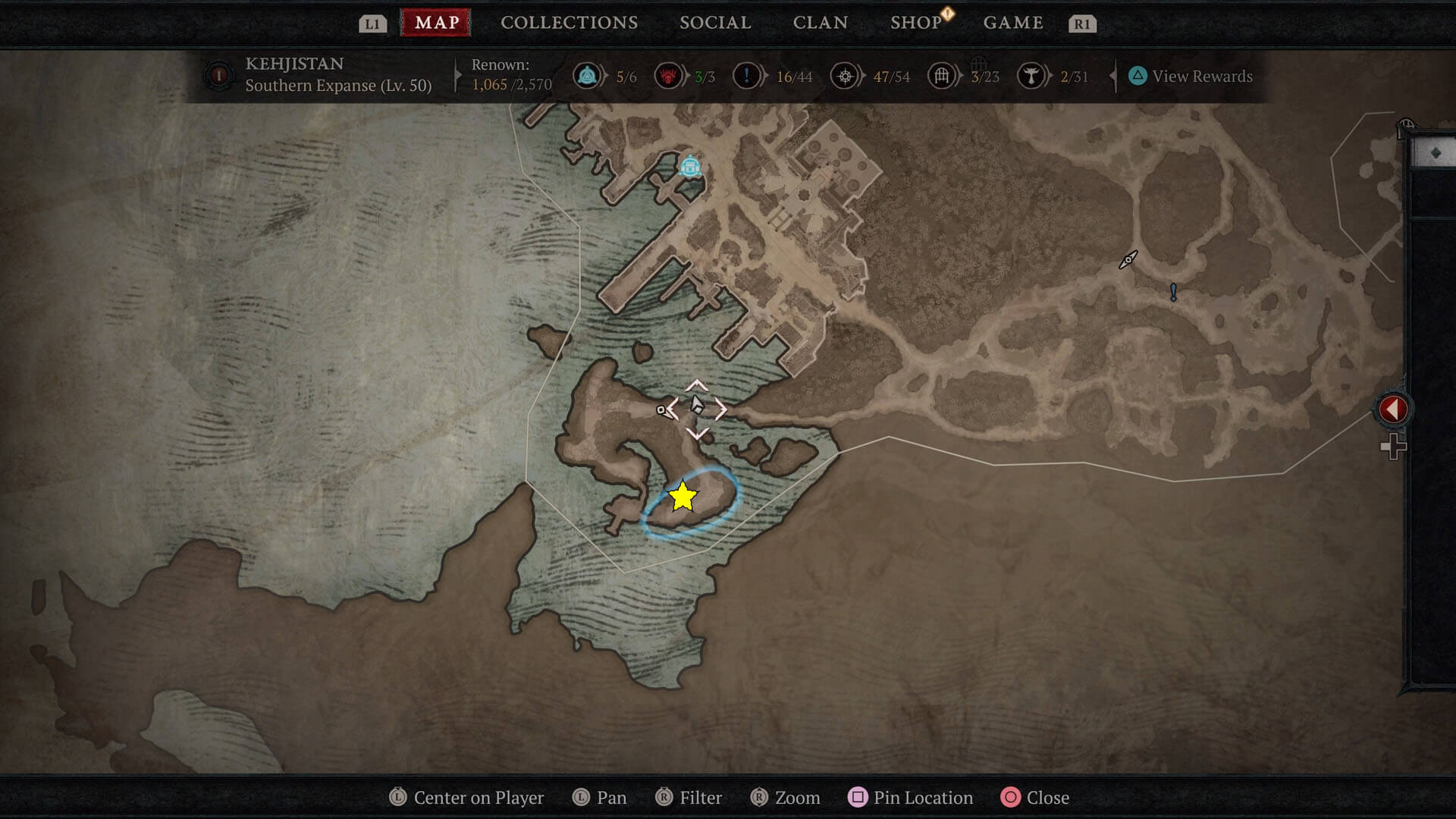 Once you get to the place, you can see a Sword Rack with which you must interact to arm Yasir.
But there will be a couple of mobs around the area you must first defeat.
Now that Asir has a sword, you can go search for his family around the area to the west (marked on your map).
Keep in mind that there will be a lot of gang members that will try to stop you; hence, proceed with caution.
Also, to aid you even further, we'll provide the next map where we've marked the locations of Yasir's family members.
Sadly cousin Azim is dead (at the third location on our map), but the other two family members are fine, and once you've freed them, you must meet them at the land bridge to the east (marked with a blue waypoint on your map).
To complete Diablo 4 When Tide Comes In side-quest, you must have one last discussion with Yasir, who, along with his family, will thank you. Now you can focus on other Kehjistan quests, like Zakarum's Plight, also available in the Southern Expanse area.