Forspoken Mustering Ground Monument To Strength is one of the landmarks you can find in the southern area of Praenost.
Clearing this landmark will increase your stats with Defence +5 and get you one step closer to completing 100% of the Mustering Ground area.
However, this Forspoken Monument To Strenght can be tricky to reach because it is located on the top of a tall tower.
Therefore, throughout the guide below, we'll offer you all the tips you need to check this landmark off your list.
Where To Find The Mustering Ground Monument To Strength
First, you must make your way to the south part of Athia, in the Praenost area, as you can see on the following map.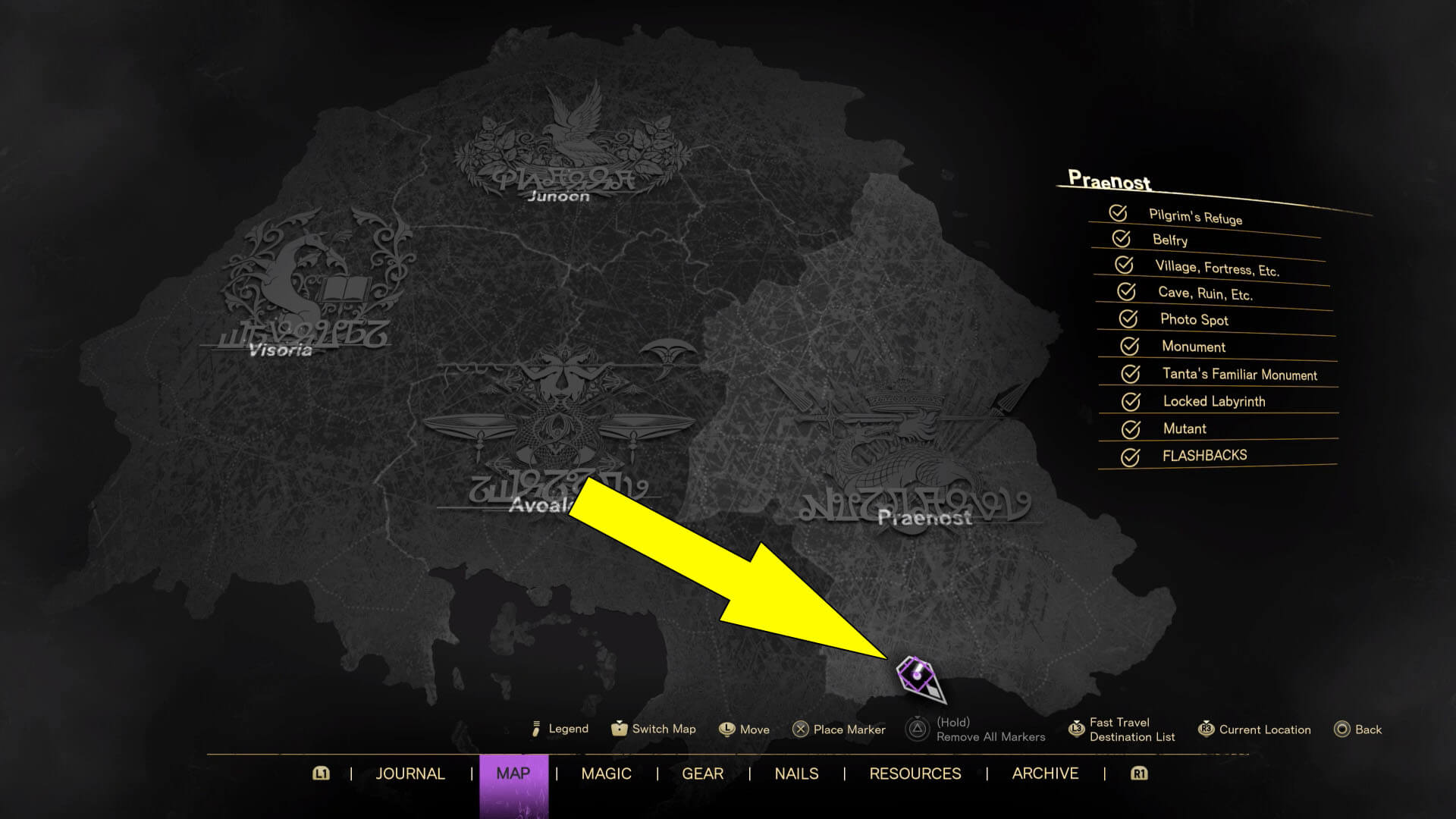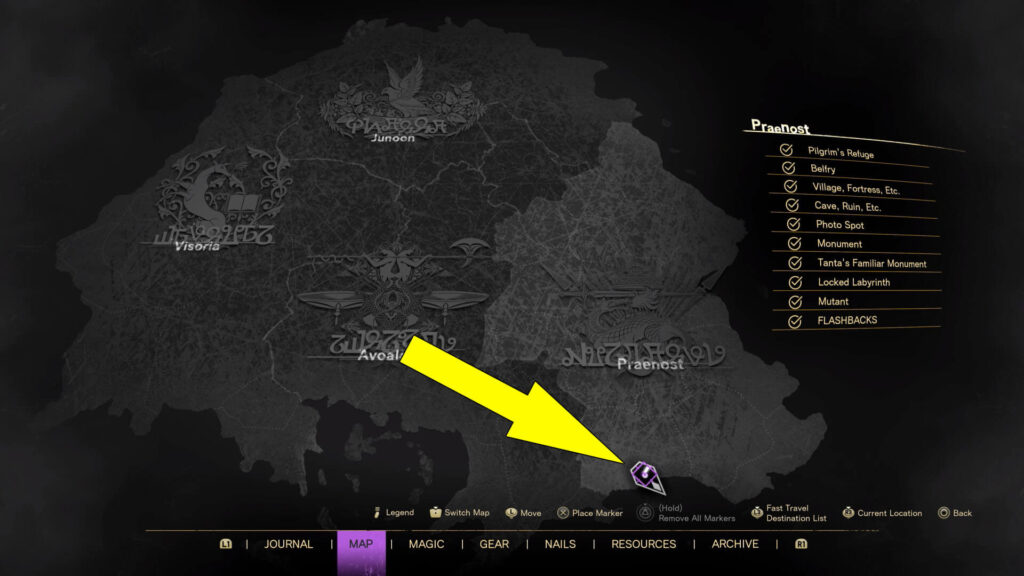 More precisely, the tower on which the Monument is located it's a few meters south of Fort Mico, another Forspoken Mustering Ground landmark you can complete in this area.
For the exact location, you can check the zoomed-in map below.
How To Reach The Mustering Ground Monument To Strength
Once you reach the location shown on the map above, you will notice that you can't parkour your way up on the tower from the ground.
To be able to jump on the tower, you first must climb the small building between the fort to the north, and the Monument, as shown on the following map.
Now that you are on top of the small building, go to the southern edge facing the tower.
As you can see, it is quite a distance between you and the top of the Monument To Strength tower, but you can use your Forspoken Zip ability to jump to the middle of the construction.
Jump towards the tower and hold the square button on your PlayStation controller to aim at the point shown in the following picture.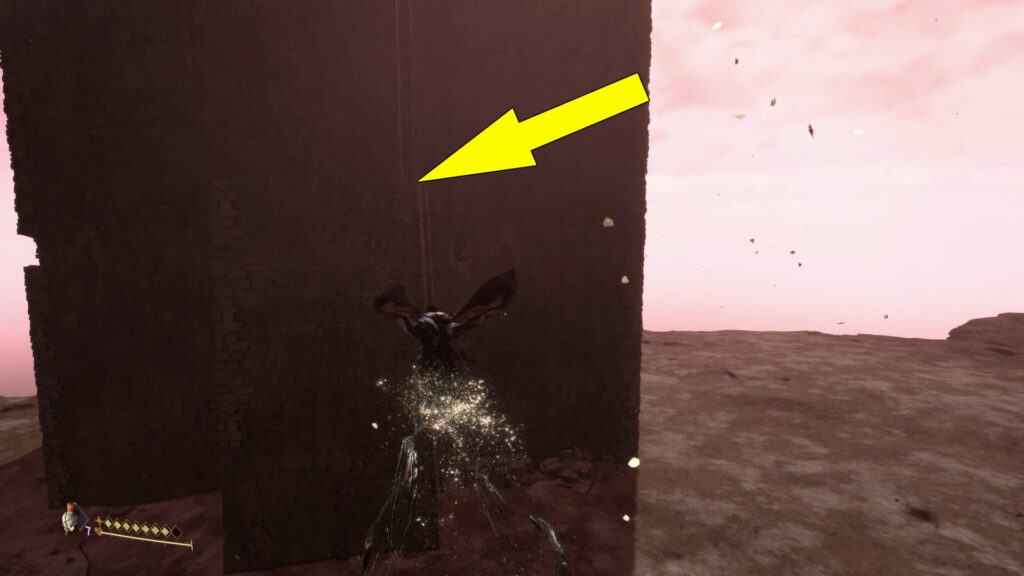 After you release the square button, you should find yourself standing on a small ledge from where you can use Frey's ability to parkour your way up to the top of the building.
Now that the Forspoken Mustering Ground Monument To Strength is in front of you, smash the rocks surrounding it and complete this landmark to get your reward.
You can now move on to explore all of Athia's beautiful locations in the videogame published by Square Enix.