Forspoken Untrodden Forest Molybdos Guild is one of the many landmarks you can visit in the dangerous land of Athia, and of course, you can complete the associated objective to get an awesome reward.
The landmark is actually a tower in which you can find a couple of enemies and all sorts of loot, the main reward being a Cloak.
The problem is that the door to the tower is locked, and you need to find another way inside, just like for the Middle Praenost Kloros Guild we covered in this guide.
Therefore, you should follow the guide below to learn how to enter the Forspoken Untrodden Forest Molybdos Guild tower.
Where To Find The Untrodden Forest Molybdos Guild
Before you worry about getting inside the tower, you need to find the landmark.
As you can see on the following map, you need to make your way to the middle of the Avoalet region, to the Untrodden Forest area.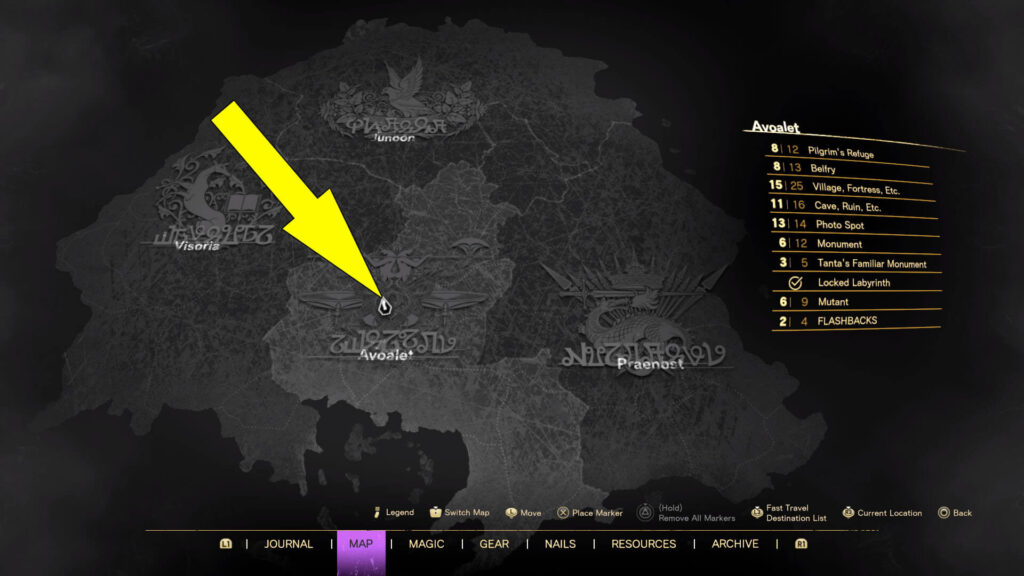 More precisely, on the east side of the Untrodden Forest area. For the exact location of the Molybdos Guild tower, you can check the zoomed-in map below.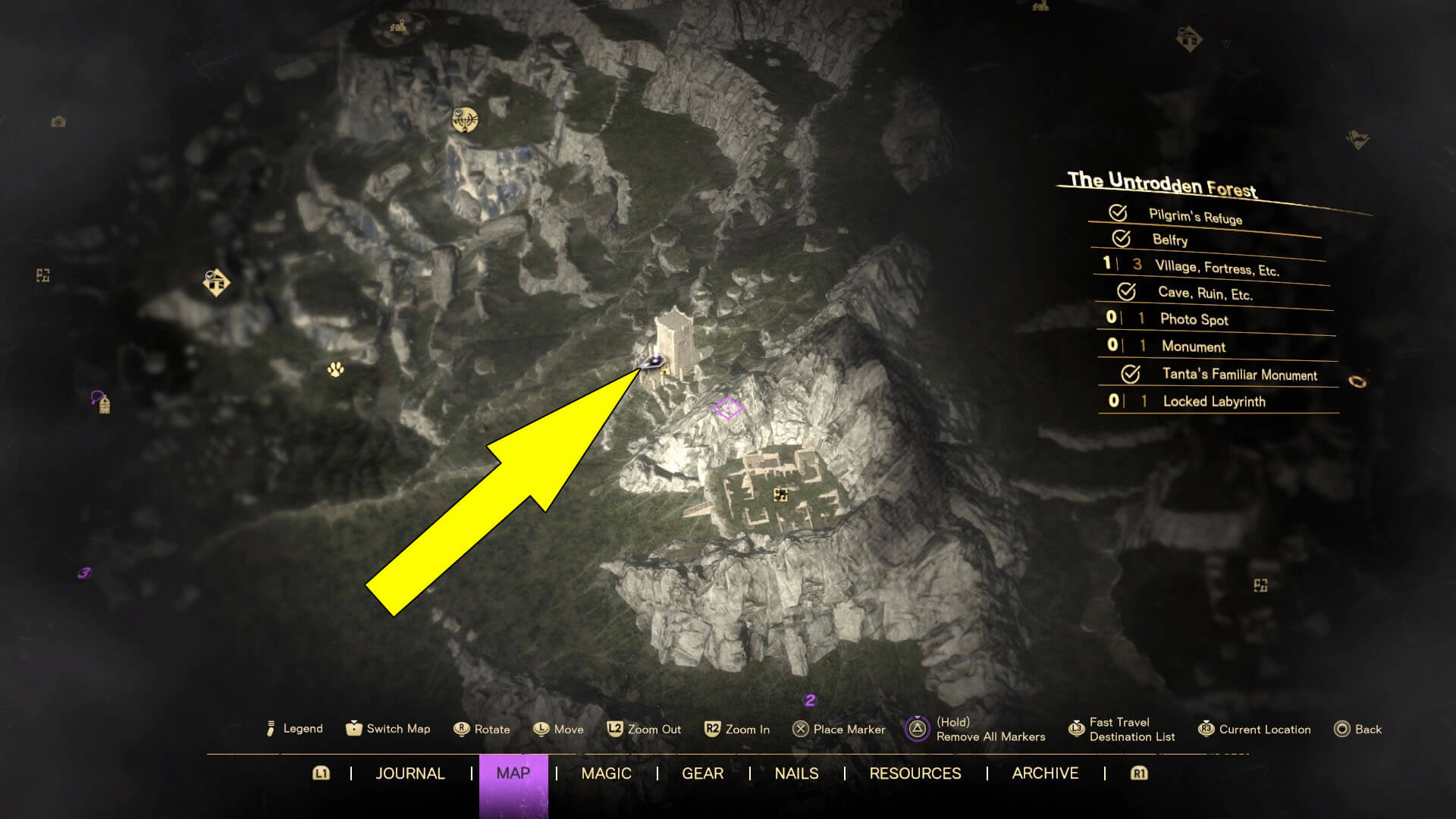 How To Enter Untrodden Forest Molybdos Guild In Forspoken
Once you reach the tower and find the door, you'll see that it's locked, and at first glance, there seems to be no way inside.
But if you go to the tower's eastern wall and look up, you'll see a balcony with a big hole through which you can enter.
Now the problem is how to get there. As you probably guessed, you have to climb the mountain wall to the east.
To do so, you'll need to use the Forspoken Zip ability, which you unlock by defeating Tanta Sila by simply playing the main story.
If you're good to go, look for the rock with golden veins that comes out of the mountain wall previously mentioned.
Next, you have to hold the square button on your PlayStation controller and aim at the rock. Then release the button, and just like that, you should reach the desired height.
Now turn your attention back to the Untrodden Forest Molybdos Guild tower, position yourself near the edge and use the Zip ability again to get on that balcony.
All that is left to do at this time is to clear the tower of enemies and loot the chest at the bottom level for the Cloak.
The door should now be unlocked, so you can use it to get outside and continue exploring Athia because you've just finished your business at Forspoken The Untrodden Forest Molybdos Guild tower.