In The Legend of Zelda Tears of the Kingdom, you can improve Link's stats by enhancing his life bar and stamina using the reward for completing the Shrines known as Light of Blessing.
To do that, you'll have to offer four Lights of Blessing to any Goddess Statue you may encounter through the Kingdom of Hyrule.
If you have chosen to enhance either your health or stamina, unfortunately, there is no way to reverse your decision immediately.
But, there is no need to worry; you can eventually respec by completing a side adventure and paying a small fee.
As such, in the following Zelda Tears of the Kingdom guide, we will explain how to unlock the ability to respec hearts and stamina in the video game developed and published by Nintendo.
How To Respec In Legend Of Zelda Tears Of The Kingdom
In Legend of Zelda ToTK, you can't respec Link's hearts and stamina right away. However, you can correct any mistake you've made when you offer four Lights of Blessing to the Goddess Statue, which won't take too long to obtain.
In order to gain access to the ability to respec your hearts and stamina in the game, you must make your way to the Emergency Shelter in Lookout Landing.
Here, you will meet a woman named Jerrin, who is wielding a broom. She will mention that she has been hearing a disturbing voice from the nearby tunnel. Accept to help her and proceed into the tunnel.
Through the tunnel, you'll encounter piles of rocks blocking your way.
These can be cleared using flower bombs or weapons fused with a rock.
Among the different paths available, take the one on the right until you arrive at a statue.
Approach the statue to learn about its tumultuous past with the Goddess Statue.
Once you've wrapped up the initial conversation, the statue will take away one of your hearts.
After you speak with the statue once more, you will be presented with two options: the statue can return the heart it previously took from you or trade it for additional stamina.
Whichever option you select, you will now have access to the ability to respec Link in Zelda Tears of the Kingdom.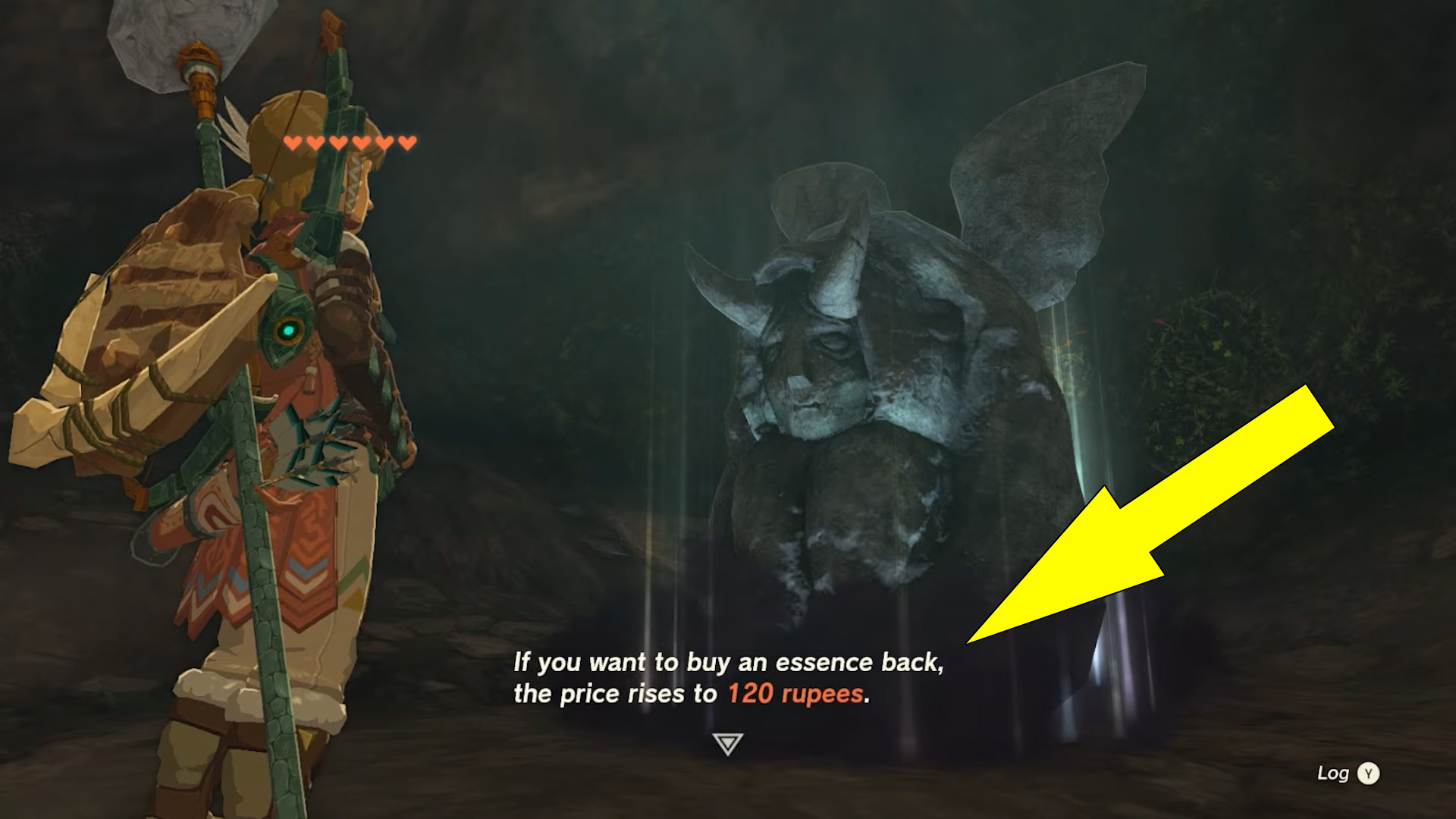 Simply approach the statue whenever you want to do so. It will take either a heart or some stamina from you and return it to you in exchange for 120 rupees.
And that's everything you need to know about how you respec Link in Legend of Zelda Tears of the Kingdom. Feel free to check our Wiki Hub Page for more helpful information about the game.