In The Legend of Zelda Tears of the Kingdom, you have the ability to fuse various objects with your weapons and shields to enhance their durability and give them different properties.
Diamonds are one of the most effective materials to enhance weapons in the Zelda ToTK, which are not easy to find or grab. They can also be sold to any shop for a nice amount of 500 rupees.
Luckily, at the moment of writing this guide, there is an item duplication glitch going around, allowing you to create infinite copies of any desired material, including Diamonds.
So, follow our Zelda Tears of the Kingdom location guide to learn where to find diamonds early in the Kingdom of Hyrule.
Where To Find Diamonds In Legend Of Zelda Tears Of The Kingdom
In The Legend of Zelda: Tears of the Kingdom, diamonds are highly valued as materials for weapon fusions.
Unfortunately, they are not easy to come by, as they are rare and can only be found in treasure chests, ore deposits, or as Shrine rewards.
Here are a few Shrines with their coordinates where you can find a diamond as a reward from a treasure chest inside:
Jochi-ihiga Shrine, Akkala Highlands (3811, 1218, 0090)
Maoikes Shrine, Lanayru Wetlands (2277, 0150, 0079)
Mayaotaki Shrine, Hebra Mountains (-0956, 3535, 0234)
Sihajog Shrine, Lanayru Great Spring Sky (4544, -0845, 1121)
Yomizuk Shrine, Lanayru Great Spring (4412, -0610, 0334)
However, there is one Diamond in the game that can be obtained relatively quickly. If you have reached a specific location, you can use it repeatedly for weapon fusions until you collect more diamonds.
One of the early diamonds that can be obtained in Zelda Tears of the Kingdom is inside a treasure chest in the Royal Hidden Passage cave underneath Hyrule Castle.
To access it, you must first make your way to the Observation Room from the First Gatehouse.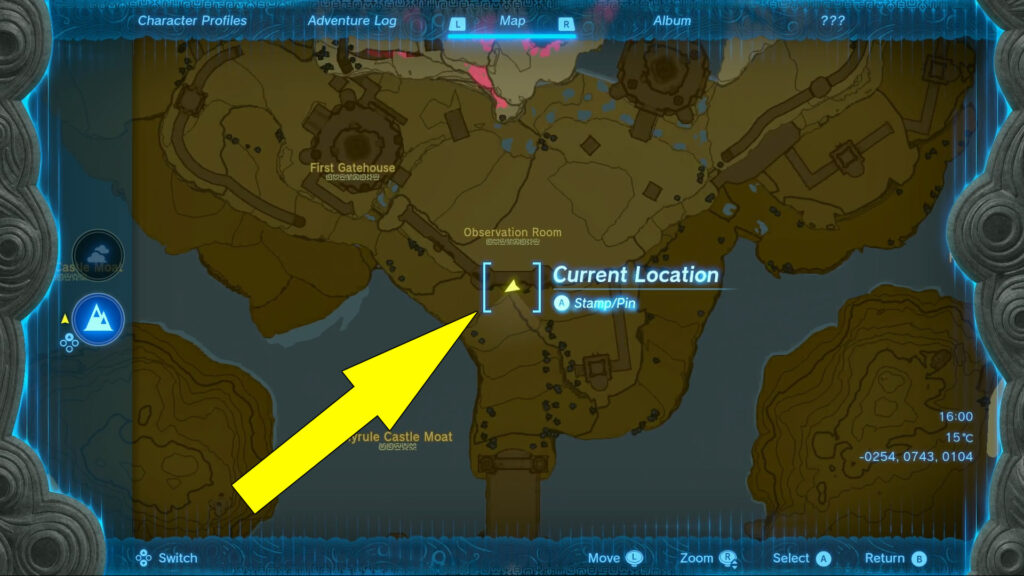 Proceed beyond the First Gatehouse and get on the castle rampart to your right.
Continue along the castle rampart until you reach the location marked in the image above and look down for a balcony. Glide on the balcony using Link's Paraglider and enter the Observation Room.
Once you come across a guard named Nobiro, you can be confident that you have reached the correct location.
Use the Ultrahand ability to lift the floor gate and gain access to the Royal Hidden Passage.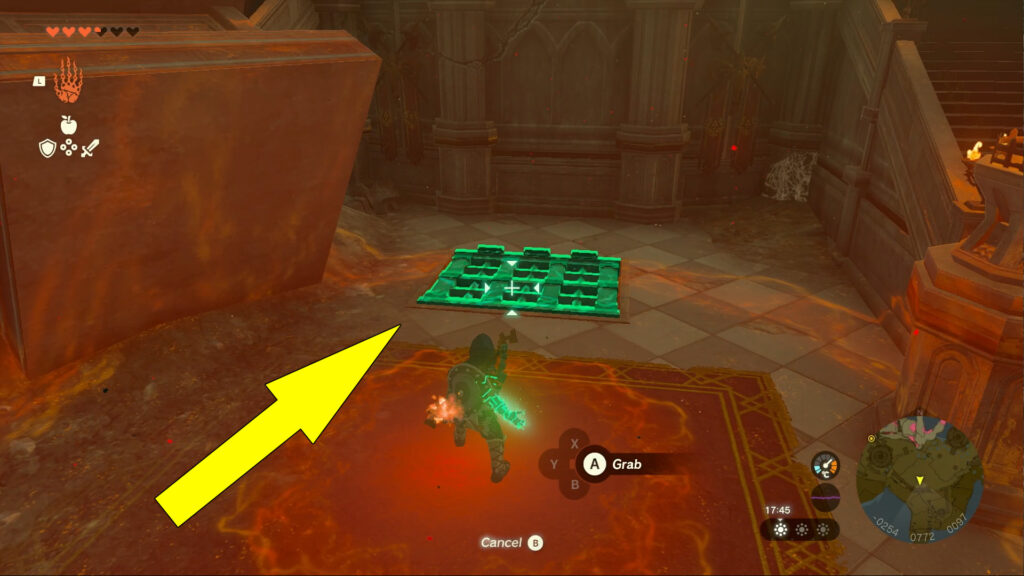 Inside, you will discover a treasure chest that contains a diamond.
Fusing the Diamond with any of your weapons can enhance its durability and add a bonus of +25 damage.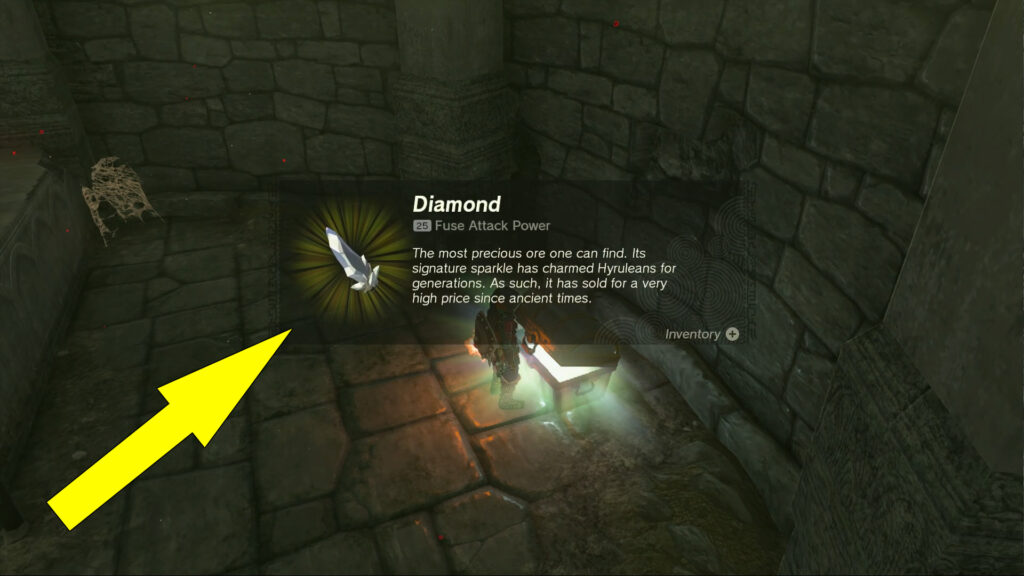 You may be aware that fused materials in Zelda ToTK get lost forever when the weapon they are fused to breaks.
However, there is a way to salvage the Diamond by bringing the damaged weapon to Pelison in Tarrey Town, located in the Akkala Highlands.
This allows you to fuse the Diamond with another weapon, allowing you to continue benefiting from its fuse attack power.
Do you know any other locations where you can find a diamond? Let us know in the comments section below. Also, make sure to check our Zelda Tears of the Kingdom Wiki Hub Page for more helpful information.