The King Kong Garden Tablet is a Side Story item that you'll have to find in the One Piece Odyssey Waford South area.
Madame Stonely collects Memory Record Tablets and asks you if you can bring her the King Kong Garden Tablet because the island is too dangerous to explore for a cute NPC like her.
In return for the favor, the quest giver will give you 3 Volcano Dragon Tails and also read the writings on the tablet so you can learn more about the Waford area.
The Side Story can be completed quickly if you fast travel between the King Kong Garden and Madame Stonely's position on the map.
Check our guide here on how to fast travel between areas in One Piece Odyssey if you don't know yet how to do that.
How To Start The Waford Record King Kong Garden Tablet Side Quest
To start the One Piece Odyssey Waford Record Side Story, you must find the quest giver, Madame Stonely, located in the southeast part of Waford South area, as shown on the following map.
Once you reach the location shown on the map above, go to the NPC waiting for you near the Taxi Sign.
Madame Stonely is, in fact, a Yoisa, and it looks like in the next picture.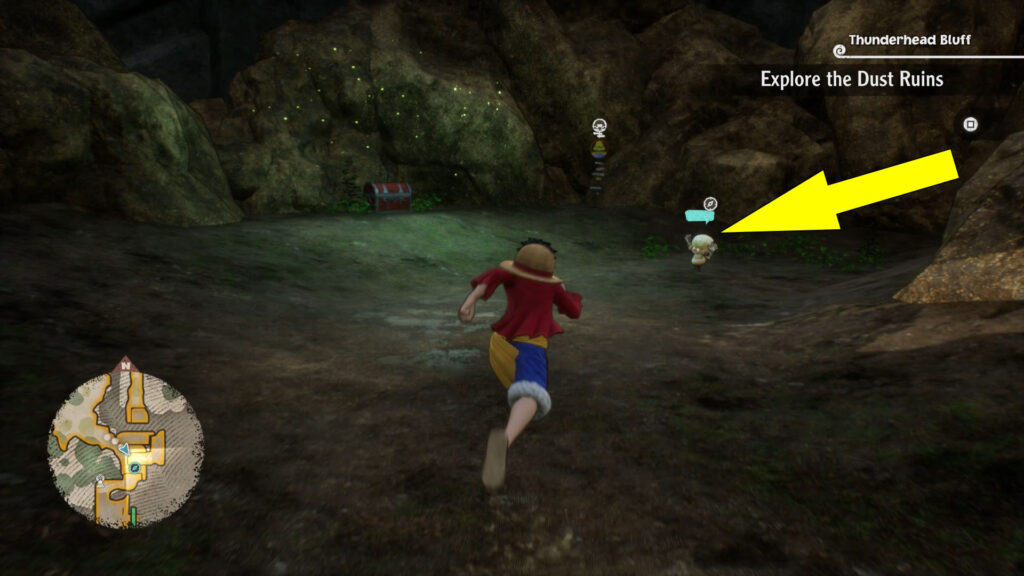 Where To Find The King Kong Garden Tablet
After you fast-travel to the King Kong Garden area, the Waford Memory is pretty easy to spot.
The One Piece Odyssey Record Tablet is a few steps back from the Taxi Sign, to the right of the road, at the base of some rocks, as you can see in the picture below.
After you interact with the quest item, go back to the Taxi Sign and fast-travel to Madame Stonely in Waford South to hand her the Memory Tablet.
Great job! Now that you've completed the One Piece Odyssey Waford King Kong Garden Tablet, the quest giver will tell you a short story about what's written on the tablet and give you a nice reward.
Don't forget to check our One Piece Odyssey Wiki Hub here for more guides like this.