One Piece Odyssey Godspeed Fasti is a Bounty Hunt you can complete toward the end of Chapter 2 because you have to reach the Desert Near Alubarna area.
If you haven't heard of this area yet, keep playing and progress through the main story because it will lead you to it.
Godspeed Fasti is a little harder to take down than Sniper Killer, covered in this guide, but the good part is that the reward is a little bigger. You'll receive a total of 33,000 Berries for completing this bounty.
So, if you could make use of the money and want to track down Godspeed Fasti quickly, make sure you check the following One Piece Odyssey guide.
Where To Find Godspeed Fasti
Like with any Bounty Hunt, after accepting Godspeed Fasti, you should check its details for additional instructions.
It seems your target is a man who's been training his leg techniques and stole important government secrets.
He has been sighted training near Alubarna Ravine which can be found in the Desert Near Alubarna.
So, concern yourself with this Bounty Hunt when you reach the Desert Near Alubarna. You'll get to this area right after you save princess Vivi from a backroom of Rain Dinners Casino.
Once you reach Desert Near Alubarna, open your map, and you should now be able to see the wanted sign on it, indicating the exact location of the One Piece Odyssey Godspeed Fasti bounty.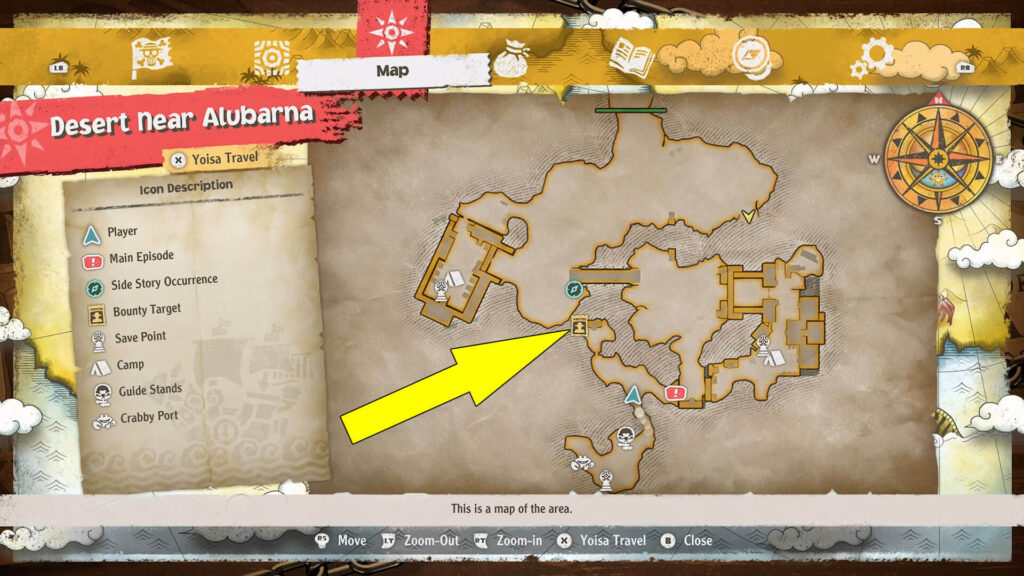 As you can see on the map above, you'll have to go toward the middle of the area.
The problem is that the passage to your target is blocked by a lot of wooden boards. However, there is a small hole through which you can pass only with Chopper.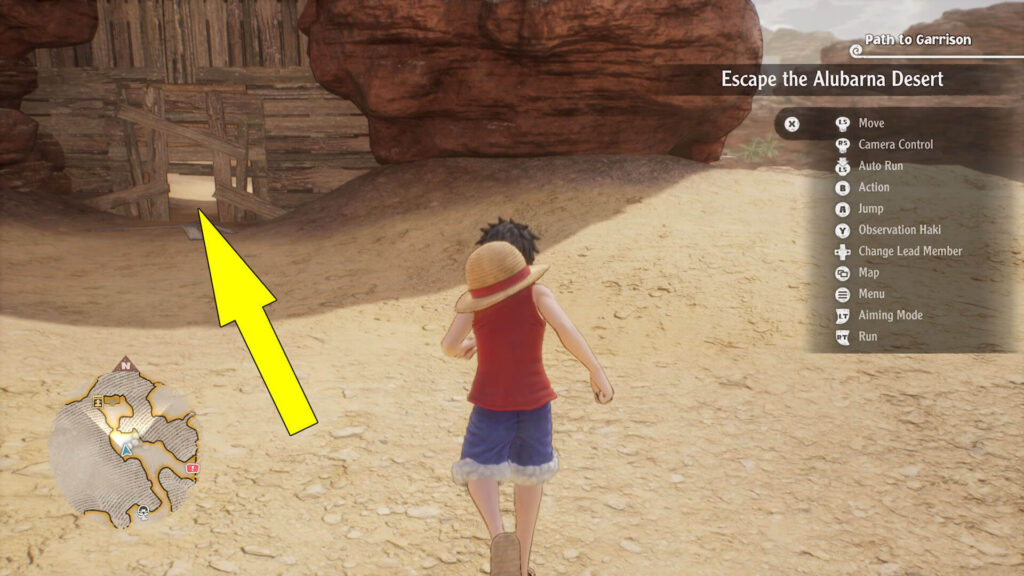 So, select the little blue-nosed reindeer by pressing the Right or Left button on the D-Pad of your Xbox controller.
Now pass through the hole, and you should see Godspeed Fasti immediately on the left side.
Your target is the only man here, and he has the wanted sign above his head, making him hard to miss.
Now you get to see if the target is as fast as he claims to be.
You'll undoubtedly defeat him and claim your reward. So congratulations! You've easily completed the One Piece Odyssey Godspeed Fasti Bounty Hunt, but don't forget to check our Wiki Hub here for more guides on the video game published by Namco Bandai.