If you want to uncover the map of Kronos Island in Sonic Frontiers, you have to complete the 25 Challenges available in this area, including M-015.
However, this Challenge can prove really difficult if you don't pay attention to detail, and you might need help with it.
Therefore, we have prepared this guide for you, where we will give you instructions on where to find and complete Challenge M-015.
Sonic Frontiers Challenge M-015 Location
You should first check the following map so that you learn the general location of this Challenge.
As you can see, you have to make your way to the north side of the Kronos Island area.
Then look for the red and white structures located northwest of the huge tower on the east coast.
The tower is really hard to miss because of its size.
The M-015 sign is on the northernmost red-and-white structure.
How To Complete M-015 Challenge On Kronos Island
There is a trick to solving the puzzle associated with this Challenge, and that is to come here at nighttime because if you check the Challenge sign, you can see it displaying a moon that hints at this.
So if it's already nighttime, you're good to go; if not, make yourself busy completing other challenges or do whatever you want until the sun goes down.
Once it's dark, you should see a blue flame (like in the image above) near the Challenge sign, and you need to put it out using your Cyloop skill.
Therefore, hold the Y button on your Xbox controller and make a circle around the flame.
Now do the same to the other flame that just appeared on the other side of the sign.
Then yet another flame appears on the red and white structure to the east, so extinguish it as well.
Guess what? You're not done yet because on the same structure really close, you have to put out another flame.
And finally, the last blue flame appears to the south on the red and white bigger structure with stairs.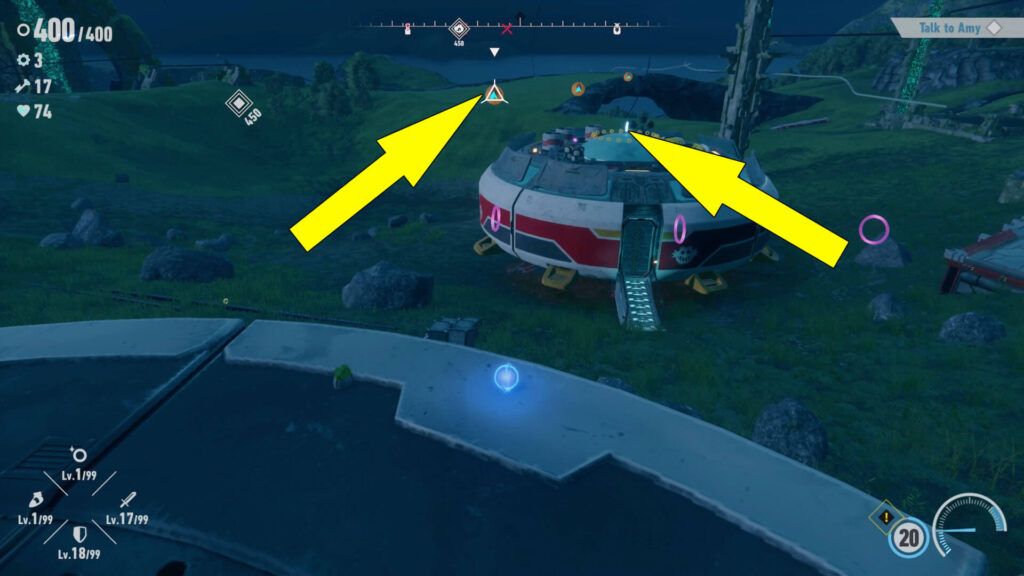 As shown in the image above, there are some small orange balls floating between the two structures.
You can dash from ball to ball to reach the final flame and put it out.
You are done here, hedgehog! You've completed Sonic Frontiers Kronos Island Challenge M-015, and you can now turn your attention to other Challenges.