The Star Wars Jedi Survivor Pit Droid Cal Kestis gets to meet in the Gorge Crash Site area of Planet Koboh, is one of the 11 Cantina Recruits you'll have to send to the Rambler's Reach Outpost if you wish to unlock the Max Capacity trophy/achievement.
While the Gorge Crash Site Pit Droid is found early in the game, unfortunately, you won't be able to help him until later; however, besides the fact that you'll get a new recruit, this specific NPC is also connected to one of the Gorge Crash Site collectibles.
Assuming you don't know how to help the Tar Pit Droid, throughout the following guide, we'll discuss his location and the task you have to complete for him.
Where To Find The Pit Droid Recruit On Planet Koboh
On the map below, you can notice that the Droid that will join Cal is found close to the Tar Pit near the border between the Gorge Crash Site and Derelict Dam on Planet Koboh.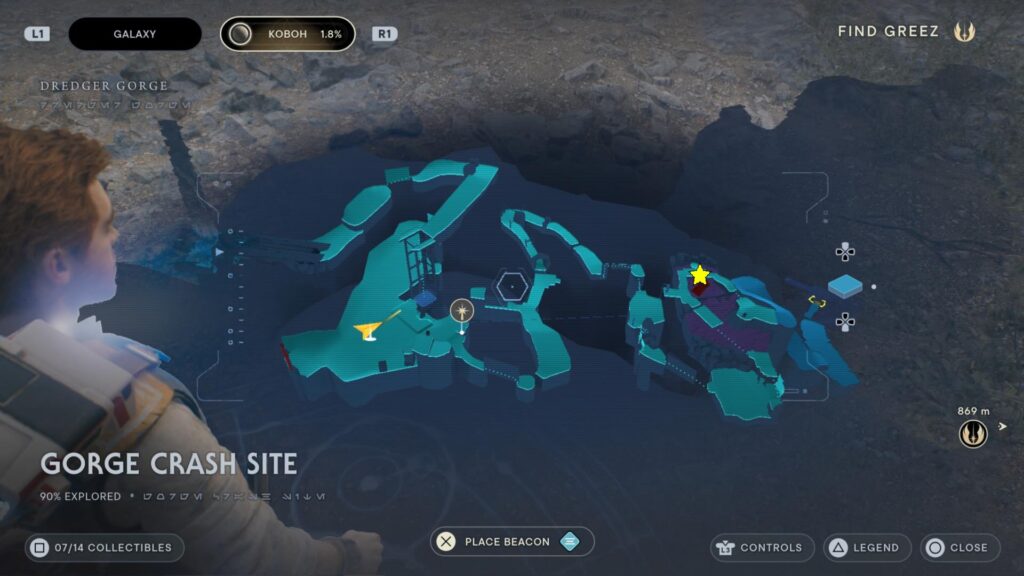 The location is reached while looking for Greez, but after you solve the Tar Pit Boms Puzzle, because the NPC is found on the upper floor.
By solving the said puzzle, you'll be able to raise the metal platform floating on the Tar Pit; then, in the next section, you'll see the cute Star Wars Jedi Survivor Tar Pit Droid.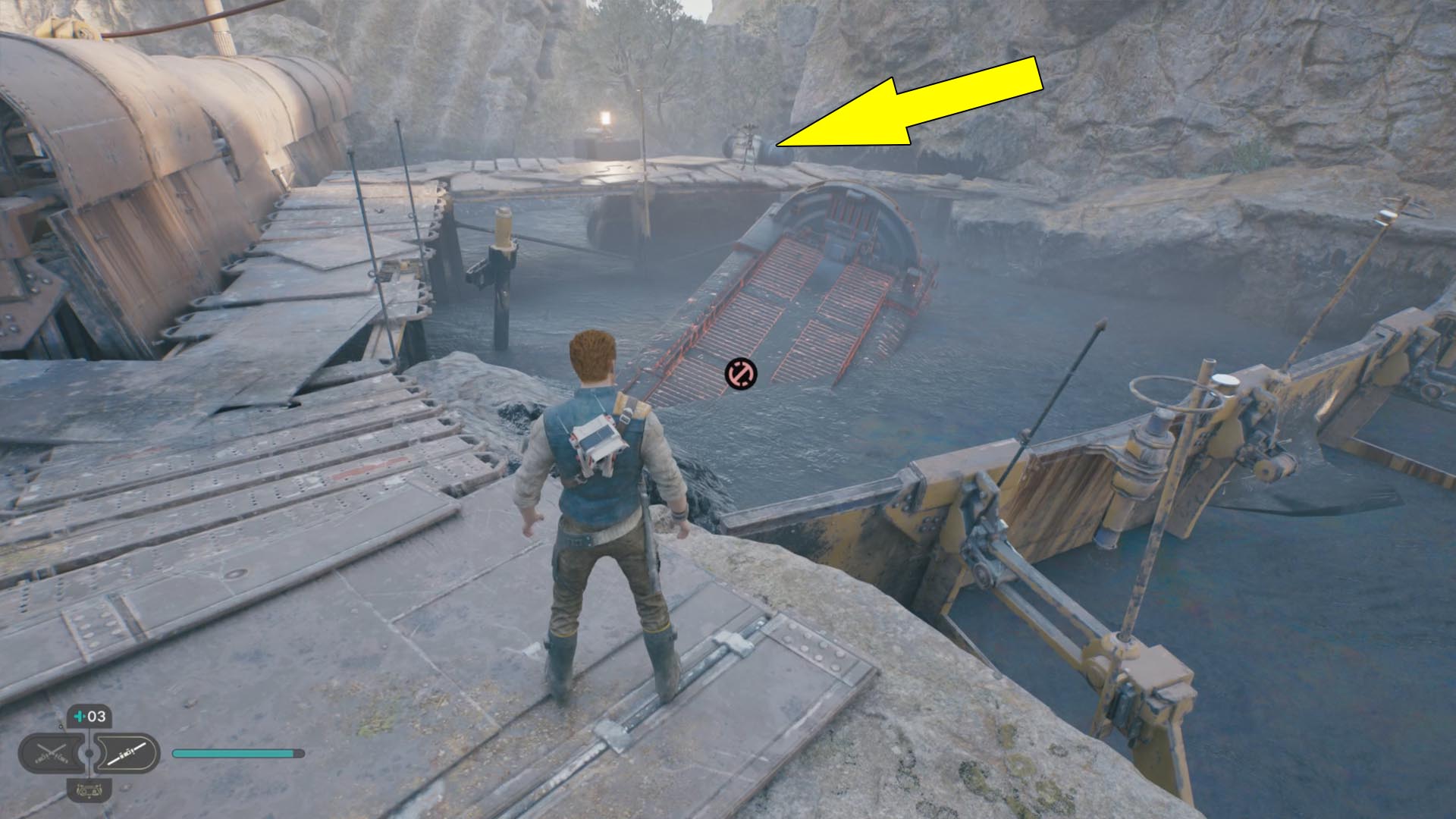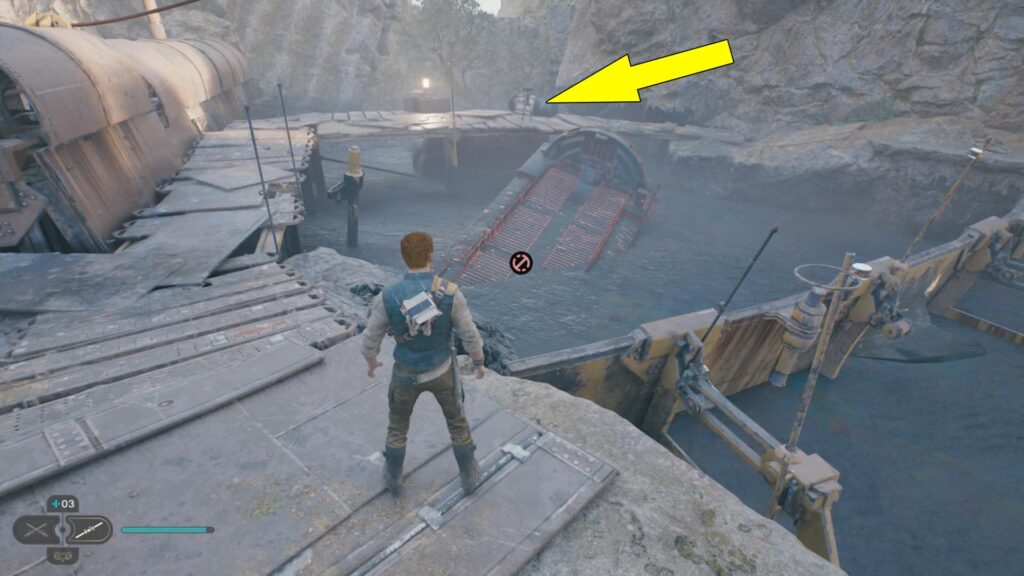 Approach the little fellow and talk to him by pressing

/

on your PlayStation/Xbox controller. You'll find out that the Pit Droid's ship is stuck in tar. In case you are wondering, the ship is the metal platform in the pit nearby (also pictured above).
How To Help The Tar Pit Droid Recruit In Gorge Crash Site
Now that you have found the Pit Droid, your next objective is to focus on the story and get to Chapter 4, when Cal gets to learn the Force Lift ability.
This particular skill is required to lift the Pit Droid's ship, which is partially sunk into tar. Therefore after you progress the story and unlock the said skill, you'll have to fast-travel back to the Gorge Crash Site Meditation Point and return to the Pit Droid.
While standing close to his sunken ship, press

+

/

+

on your Xbox/PlayStation controller to lift it.
By lifting the platform above, you'll also get the chance to get your hands on the Gorge Crash Site Essence collectible.
Now, head back to the little Pit Droid and talk to him again. He'll happily join your recruits and relocate to the Rambler's Reach Outpost Cantina. Last but not least, you'll unlock the There Is No Try achievement/trophy.
And that's about it, Jedi! You just learned how to help the Droid in the Gorge Crash Site, so make sure you visit our Star Wars Jedi Survivor Wiki Hub here to find more recruits to join Cal Kestis.