An Invitation is the most accessible side mission available in the New Atlantis city of Starfield because it requires you to find and speak to three NPCs scattered between the MAST District and the Commercial District.
The NPCs you must find are Johann Baptiste, Evie Martinez, and Tony Cowl, and your objective is to convince them to check back with Marcus at the Sanctum Universum.
Unlike most side-missions covered as part of our Starfield Wiki, An Invitation features only several dialogue choices, which don't affect the outcome. That's because this mission is focused on introducing you to the religious beliefs in New Atlantis.
Or simply put, regardless of whether you convince the three NPCs to return to the Sanctum Universum, your rewards will be the same. So, let's see where to find Johann, Evie, and Tony and how to complete the Starfield An Invitation mission.
How To Start An Invitation Mission in Starfield
To begin An Invitation side mission, first, you must fast-travel to the MAST District icon on your New Atlantis surface map.
After you arrive, head left and cross the park in front of you. Several steps away from the Freestar Collective Embassy building, you should be able to spot a smaller building with a round golden plate above the door. This is the Sanctum Universum, and as you can see below, in front of the building is a group of people.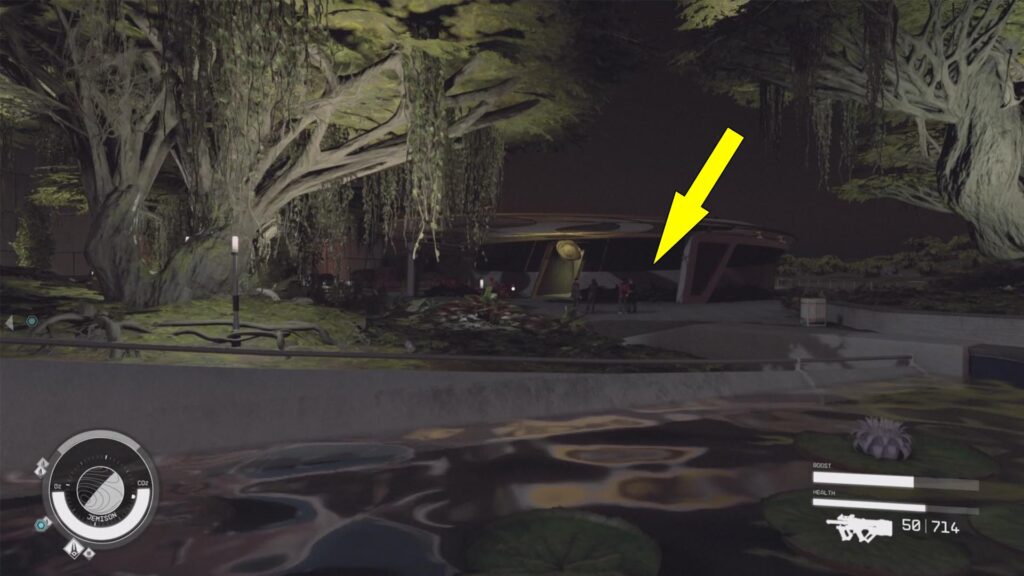 Approach the teenagers and talk to Marcus Lestari. When he asks if you are interested in Sanctum Universum, answer with "Sure, I guess I'm interested."
Now, Marcus tells you that the church is growing daily, but some recent visitors haven't checked in for quite some time.
So, Marcus wants you to find them and convince them to return to the Sanctum Universum. Agree to help, and if you need additional information about the Sanctum Universum religion, feel free to check with the other NPCs near Marcus.
You'll find out that the Starfield Sanctum Universum is a religion that has grown rapidly. Those who follow its core belief are known as Universals, and according to the Sanctum Universum, God exists in the universe and guides humanity to find Him.
The whole purpose of the current mission is to reveal what other people think about Sanctum Universum. So, let's see where to find the three NPCs.
Where To Find Evie Martinez
Evie Martinez is the first NPC you should look for because she is close to your current location. Specifically, he patrols the area around the group you just found.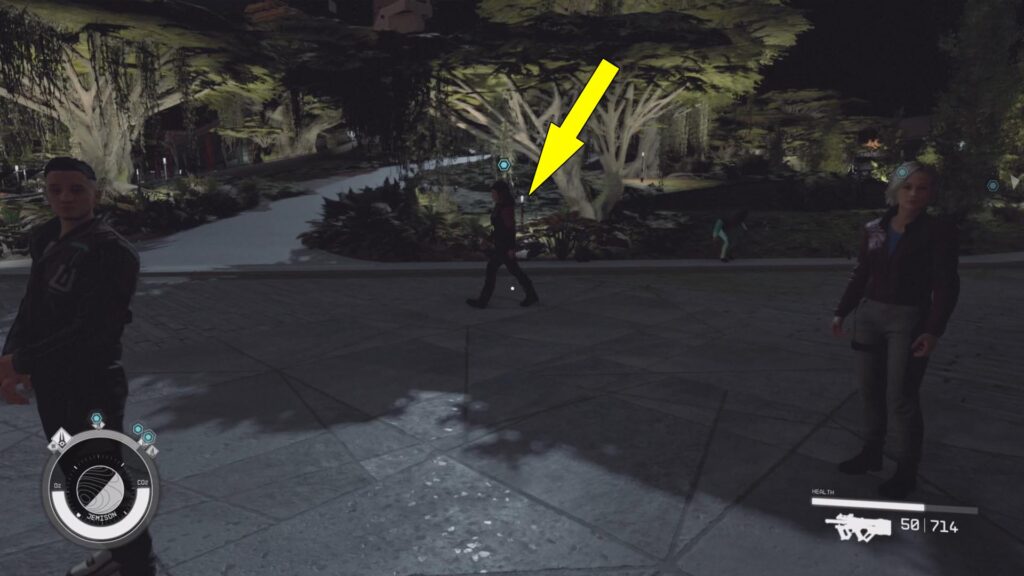 Talk to Evie and tell her that Marcus sent you and she should visit Sanctum Universum again.
You'll find out that Evie recently lost her father, and while she is not convinced that God exists, she wants to believe. Again, don't worry if she sends you away.
Starfield Johann Baptiste Location
After talking to Evie, head to the UC Distribution Center, you visited while playing A Tree Grows in New Atlantis.
Inside, you'll find Wen Tseng, and in the backroom, Johann Baptiste, pictured below.
Unlike Evie, Johann Baptiste is a very friendly NPC. When talking to him, just pick the following lines:
Special delivery from Marcus Lestari of the Sanctum Universum.
Seems like they're really interested in seeing you again.
Sounds like a great reason to go back sometime.
If you pick these dialogue choices, you'll discover that Johann joined the Sanctum Universum to make friends. Even though he is not the brightest citizen in New Atlantis, he agrees to check back with them.
When he asks you what you believe about Sanctum Universum if you pick "I believe that no one can prove it's real or not," Johann will compare God with Bigfoot.
How To Check In With Tony Cowl in Starfield an Invitation Side Mission
The last NPC you must visit is Tony Cowl, who is found in front of the large SSNN building. Exit the UC Distribution Center and head left. Take the NAT train to the Spaceport area, then head right to find Tony in front of the Terrabrew building.
Approach Tony Cowl and choose the following dialogue choices:
Marcus Lestari from the Sanctum Universum asked me to give you this.
You should visit again sometime. I think Marcus would be happy to see you again.
Nothing is certain, but maybe speaking to other members will be a comfort either way.
After you talk to Tony, all you have to do is return to Marcus Lestari and tell him that you finished checking with the visitors and that some of them will come to visit again.
Now, Starfield An Invitation mission ends, and you'll receive your Credits from Marcus.