Atlas Fallen Two Can Keep a Secret is a very short Errand you can start the moment you finish The Imprisoned Priest side quest in the latest action role-playing video game developed by Deck13 Interactive.
Two Can Keep a Secret reunites your champion with the thief from the Bastengar's Underground area and the game's prologue. You may remember him from A Thief's Case Errand, except that this time, the thief is rotting in a cell.
While you can't do too much to get him out, you will be asked to bury a Suspicious Object you'll receive from him in a specific spot.
So, let's see where to bury the Suspicious Object and how to complete the Two Can Keep a Secret Errand.
How To Start Two Can Keep a Secret Errand in Atlas Fallen
To start the Two Can Keep a Secret Errand, you must reach the eastern priests' temple at the location marked on the map below.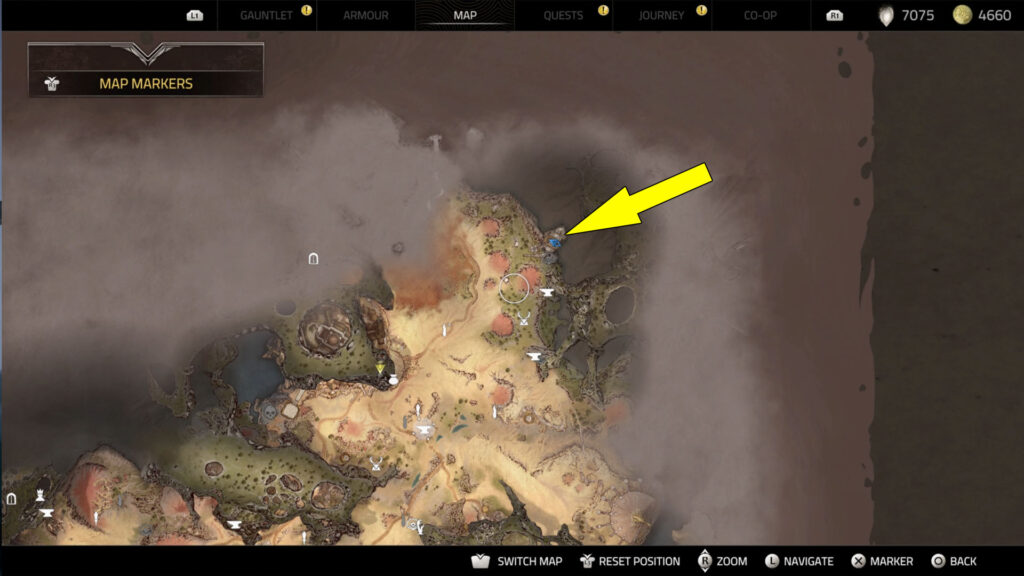 However, since in this temple you'll also find a fairly important cleric, consider approaching this area while playing The Imprisoned Priest so that you can hit two birds with one stone.
To get inside the temple, you'll have to bribe the guard at the entrance, so makes sure you have 500 Tributes to spare. Talk to the guard, bribe him, then when you enter the small prison, look for the thief in question.
Below you can see him in his cell.
When talking to him, he'll tell you that he is accused of killing his best friend. He'll tell you that he is innocent and that he was framed. The thief managed to steal the evidence, a knife with blood on it.
Now, he wants you to hide the knife. If you wish, you can ask him what happened, but to complete the errand, you must bury the knife. As said in a specific spot.
Where To Bury the Atlas Fallen Suspicious Object
After you receive the knife, head outside the temple, through the door where you encountered the guard you bribed.
Descend the stairs ahead of you but pay attention to the area on the right side. Eventually, you'll see a small ruin like the one in my screenshot.
Approach the ruin and look for the spot I marked for you. Just interact with it, and you'll bury the knife or the Suspicious Object.
While short, the Two Can Keep a Secret Errand is mandatory if you are a completionist who wishes to finish all side quests and errands in Atlas Fallen.