Diablo 4 Keeping the Old Traditions is a side-quest you can start by finding a Lonely Offering while exploring the Untamed Scarps area in the Dry Steppes region.
This means that Keeping the Old Traditions is part of the 38 Dry Steppes side-quests, and you'll need to finish all of them if you want to achieve 100% completion in the region.
The problem is that the quest is pretty tricky as it doesn't explain very well what you have to do in order to complete it.
No worries, though, because throughout the following walkthrough, we'll provide all the instructions needed to finish D4 Keeping the Old Traditions side-quest.
How To Start Keeping the Old Traditions Quest in Diablo 4
Like most side-quests in the Dry Steppes region, Keeping Old Traditions becomes available from the start of Act 3.
However, you must find the Lonely Offering, which is located near some ruins on the east side of the Untamed Scarps area.
We've pinpointed the exact location of the Lonely Offering on the D4 map below.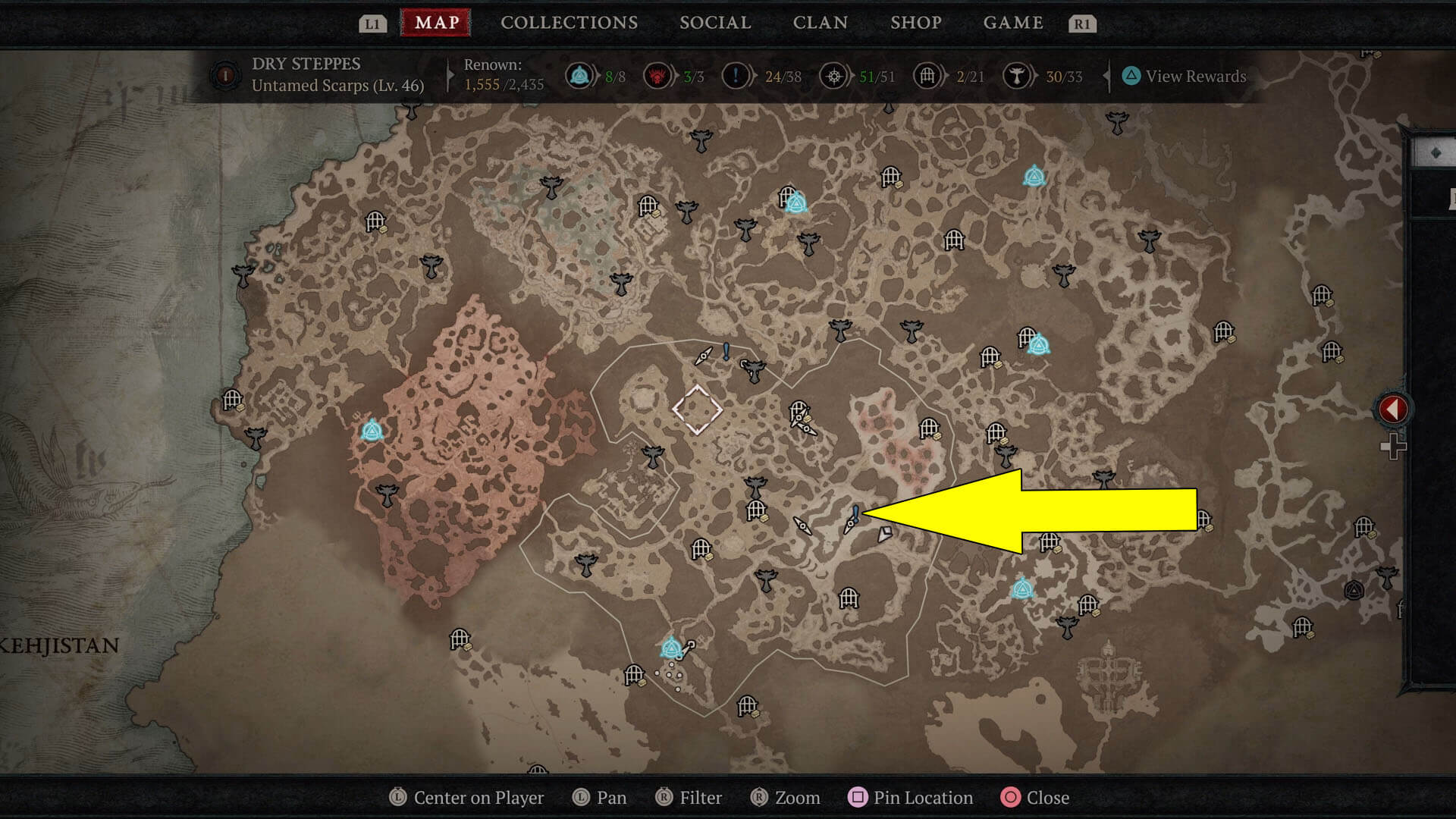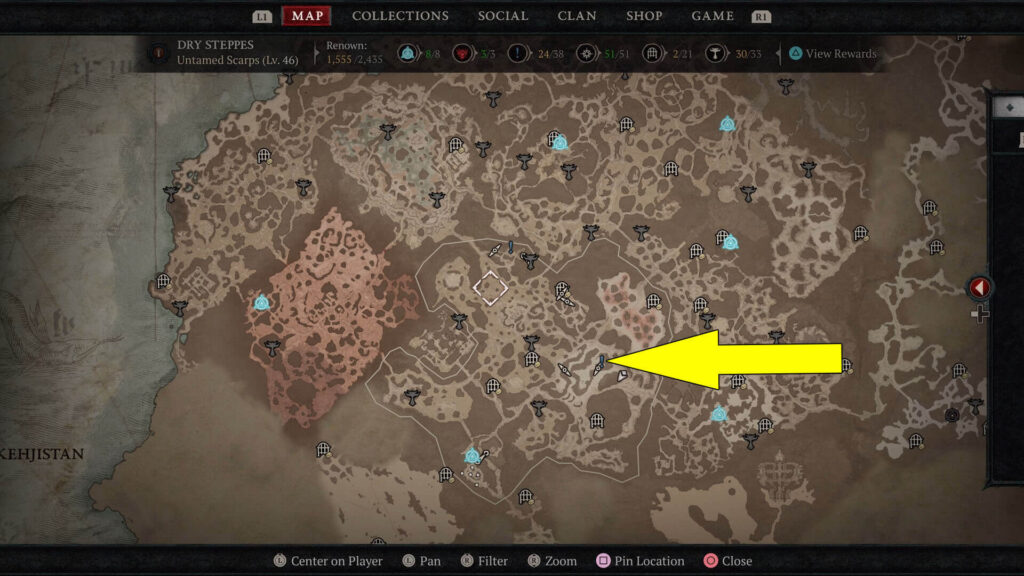 After you reach the spot, interact with the note to get the following message:
Though timeworn, you endure. Before your colorful kin, I say: Yes, I keep our traditions!
Right after you close the note, you start the quest, so now let's see how to complete it.
Where To Find the Ancient Statue in Diablo 4
To continue with the quest, you have to show the ancient statue you keep the traditions.
Thus, you first need to find this statue, and luckily it's fairly close to your current location, to the west, as shown on the next map.
The statue has some mobs around it that you'll have to clear, which should be easy enough.
Now you're probably wondering what's next.
Well, you have to position yourself in front of the statue and perform a specific emote.
More exactly, the Yes emote. The hint for what emote you must use is in the message of the Lonely Offering.
The next problem you'll encounter is that the emote you need is not assigned to any button, and you might not know how to do it.
As such, you must first press the

Up on the D-pad of your PlayStation/Xbox controller, then press

/

, select the Yes emote, press

/

, and assign it to an empty slot.
Finally, press the

Up again and use the emote to spawn a Hidden Chest.
Don't forget you need to be in front of the ancient statue when you perform the emote.
To complete Diablo 4 Keeping Old Traditions side-quest, all you have to do is loot the Hidden Chest. Besides the loot in the chest, you'll receive the following for finishing the quest: 20 Dry Steppes Renown points, XP, Gold, and a Cache. Now you can focus on other quests in the Dry Steppes region, like Scorched Debts.