Malign Devotion is a fairly short Diablo 4 side quest you can complete as you enter the Dry Steppes region and start Act 3.
Diablo 4 Malign Devotion is one of the 38 Dry Steppes side-quests that you need to tackle if you want to achieve 100% completion in the third explorable region.
The quest requires you to find an NPC in Alzuuda named Lakren and help him rebuild Sanctuary or at least try because you'll be in for a big surprise.
Now that we've piqued your curiosity, make sure to follow our D4 Malign Devotion walkthrough and quickly go through the side-quest.
How To Start the Malign Devotion Quest in Diablo 4
First, you have to make your way to Ked Bardu in the Kotama Grasslands area and go to the west side of the town, where you must talk to Husun, the NPC preparing his caravan for a journey.
As you're about to see, Husun is located next to the spot where you can start The Spreading Darkness main-quest.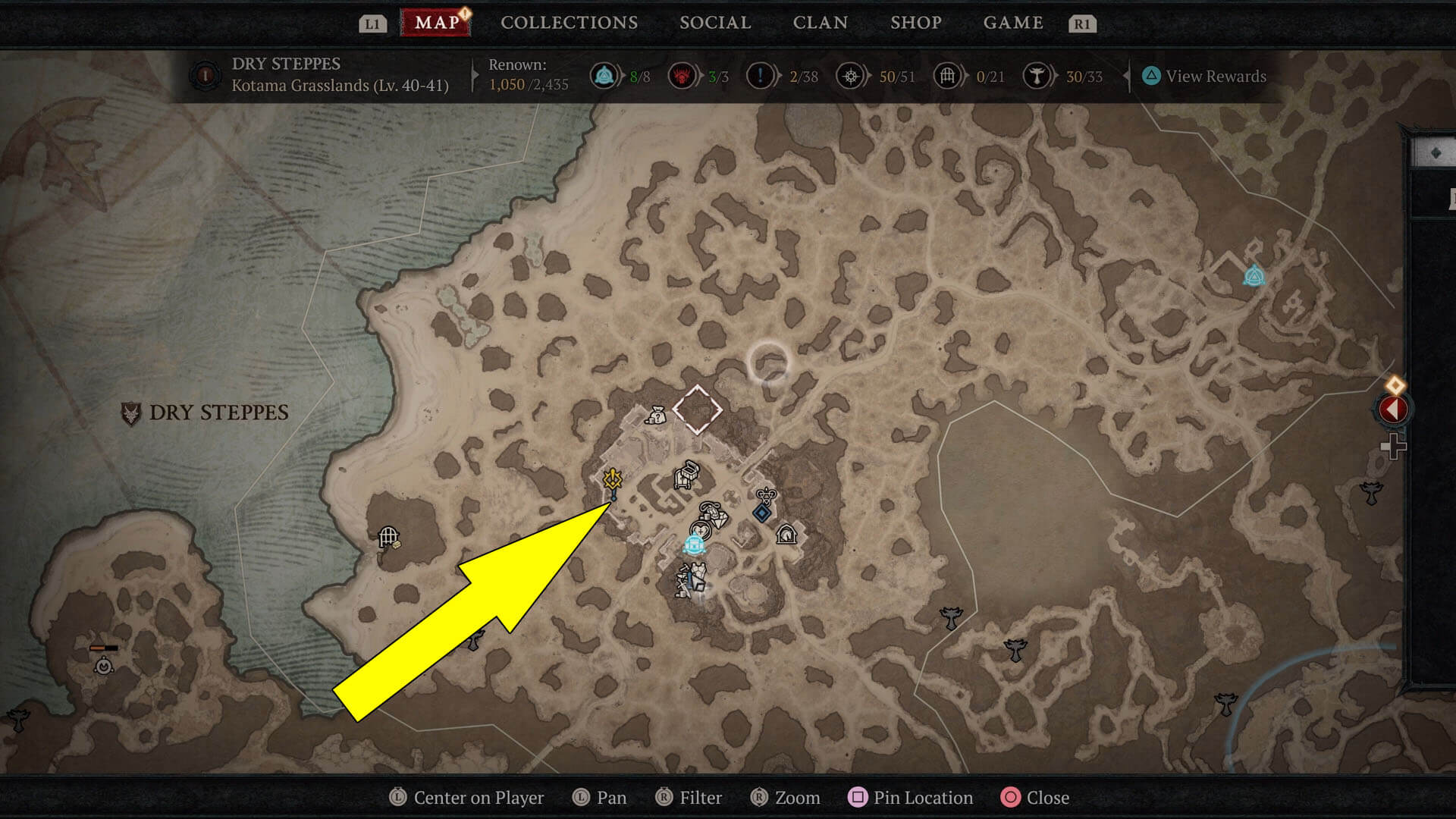 Now talk to Husun and see what is required from you to complete the side-quest.
Where To Find Lakren in Diablo 4
The quest giver tells you about a man, Lakren, who you need to find in Alzuuda, provided you want to help some people.
Alzuuda is a village in the Fields of Hatred area on the southern side of the Dry Steppes region.
As you can see on the map above, the village has a Waypoint you can use to fast-travel, that is, if you have it unlocked.
You can find Lakren right near the Waypoint, in front of the northwest building.
Upon talking to the NPC, you must go meet with him at the Lost Monument on the western side of The Scarred Coast area.
When you reach the place, you'll have to fight a lot of mobs, and after clearing the area, you can enter the crypt below the Lost Monument.
The entrance is left of the stairs leading to the monument.
Once in the crypt, you'll find Lakren preparing for a sacrifice.
The problem is that you are the sacrifice, so you'll shortly get attacked by the NPC.
Things get worse because after throwing some hits at your new enemy, he transforms into a Shocking Vile Overseer, which you have to kill, of course.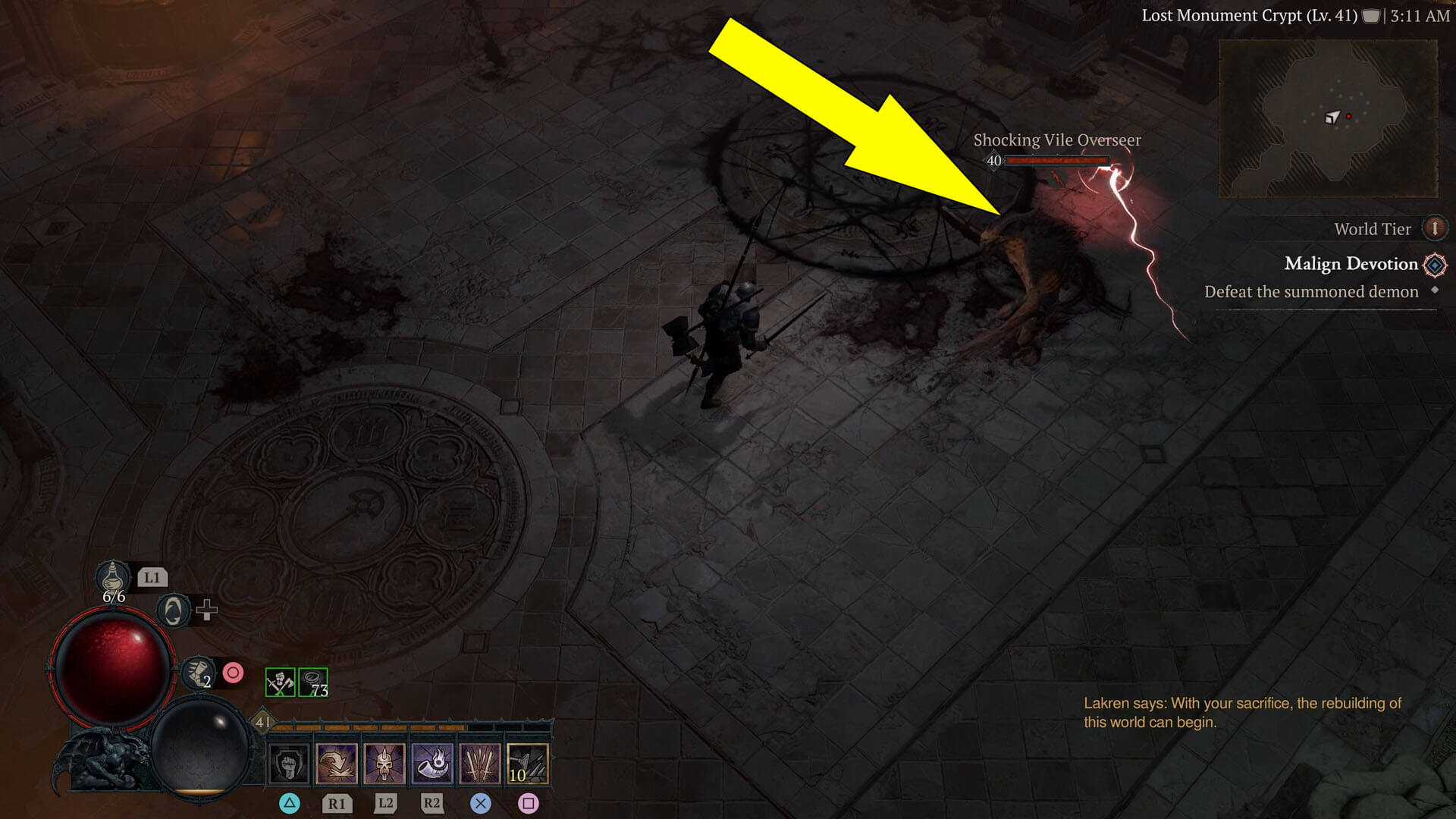 After you emerge victorious from the battle, you must inspect the Gospel of the Mother, the book next to the tomb.
Just like that, you finish the Diablo IV Malign Devotion quest receiving XP, Gold, and 20 Dry Steppes Renown points. But don't hesitate to check our A Pound of Flesh side-quest walkthrough (also in Dry Steppes) or Diablo 4 Wiki Hub.