Diablo 4 The Only Cure is a side-quest, part of the Unsafe Travels questline, in which you must help Mahjoob, a Desert Guide, get treatment for a demon bite.
The Only Cure also counts as one of the 44 Kehjistan side-quests, and it's necessary if you're a completionist and don't want to miss any quest in the video game developed by Blizzard Entertainment.
Note that the quest can get tricky at the end because you have to fight a pretty powerful Elite enemy.
As such, don't hesitate to check the following D4 The Only Cure side-quest walkthrough if you want to learn how the questline ends.
How To Start The Only Cure Quest in Diablo 4
Before you can start The Only Cure, you must reach the Kehjistan region in Act 4 and complete the previous two quests in the questline: Unsafe Travels and Road to Ruin.
When you're all done, you must get to the southeastern corner of the Amber Sands area, where the Road to Ruin quest ends, and inspect Mahjoob.
Just in case you have a tough time finding the Desert Guide, make sure to look over the next D4 map.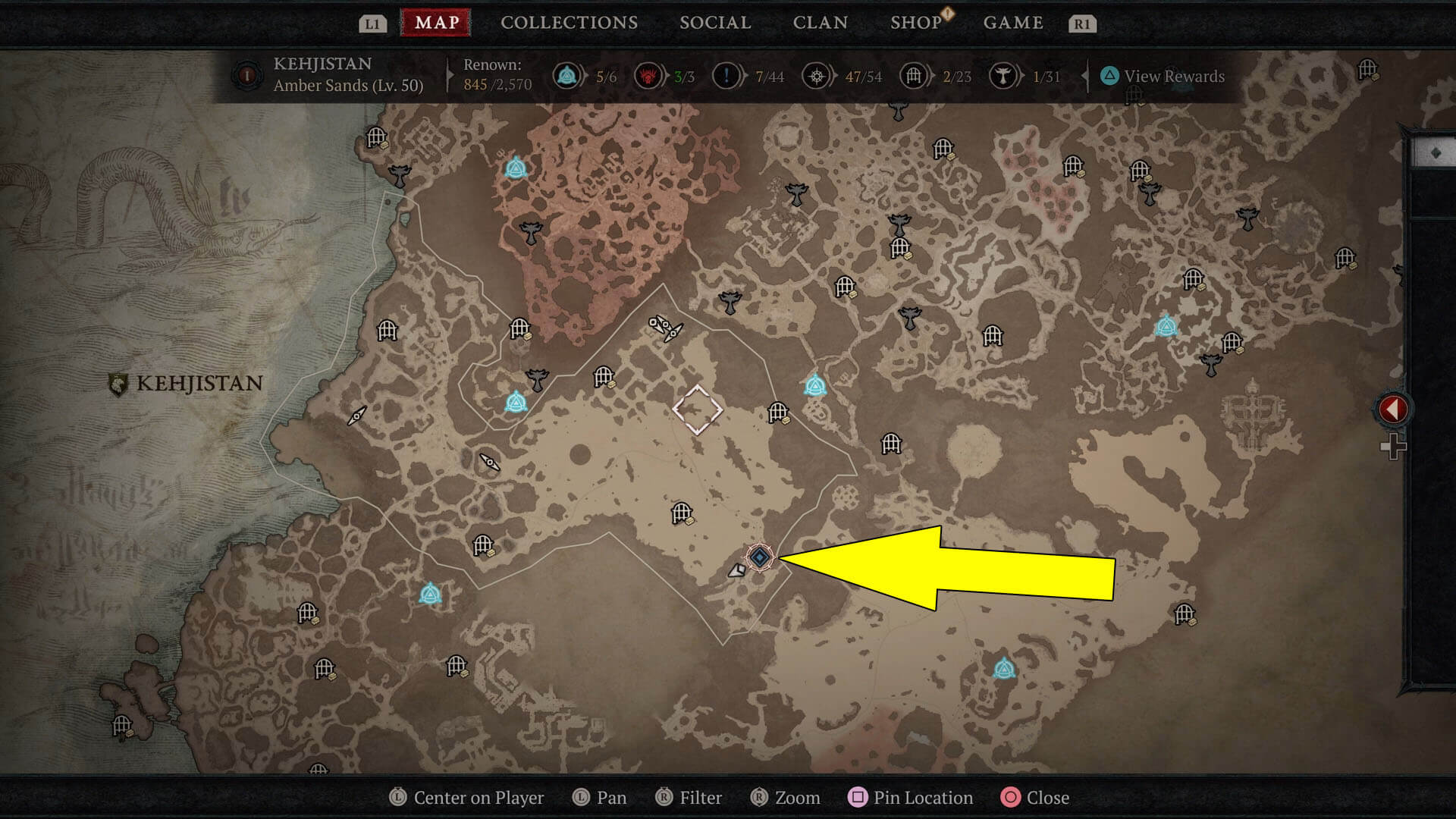 You'll find Mahjoob lying down next to some ruins, and if you interact with him, you get the following message:
Barbed hairs pierce through Mahjoob's skin, oozing bloody pus. The flesh around his wound has wilted and peeled back, revealing a thick, leathery carapace underneath.
It's safe to say the guide doesn't look too good, and when you tell him this, he will offer you his life savings if you can look through his chests to find the ghost palm flower he can use to prepare his cure.
Where To Find the Ghost Palm Flower in Diablo 4
First, you must enter Mahjoob's safehouse, which is located right next to the NPC, as shown in the image below.
Then you must make your way to the safehouse's larger area and interact with Mahjoob's Case on the left side.
The chest is marked with a blue waypoint on your minimap, just like in the next screenshot.
Next, you need to pick up the Ghost Palm Flower from the ground and go talk to Mahjoob in the middle of the area.
However, the guide's treatment doesn't help, and he transforms into an abomination Elite enemy.
Now fight Mahjoob with caution as he has some dangerous abilities and is very tanky.
But if you dodge his abilities and attack him when it's safe, you should be fine.
Once you defeat Mahjoob, the Diablo 4 Only Cure quest, and the questline come to an end. Also, you receive the following: Gold, XP, Renown points, and a Cache. Next, you can start another Kehjistan side-quest, like The Speaking Stone.