Diablo 4 Pinch of Poison is a gather quest you can start and complete in the Kehjistan region of the video game developed by Blizzard Entertainment for PC, PlayStation 4, PlayStation 5, Xbox One, and Xbox Series X/S.
Thus, Pinch of Poison counts as one of the 44 Kehjistan side-quests, and they are all mandatory in order to achieve 100% completion in the desert region.
The quest is not particularly challenging, except if you don't like huge scorpions because you have to kill plenty of them.
Also, don't hesitate to check our following walkthrough if you encounter any problems while completing D4 Pinch of Poison side-quest.
How To Start Pinch of Poison Quest in Diablo 4
Just like the Speaking Stone quest, also available in the Kehjistan region, Pinch of Poison doesn't require you to meet any specific requirement.
You just have to progress with the main story until you get to Act 4.
Then you must find the quest giver, who is located in Gea Kul, the town in the southwestern corner of Kehjistan.
Once in Gea Kul, you must make your way to the Watering Hole on the north side of the town, near the stables, and find Baraim, the proprietor of the establishment.
On the following map, we've marked the location of the NPC, just in case you can't find him.
Now that you've located Baraim, talk to him, and he'll offer you a job.
The Proprietor of the Watering Hole needs you to get him some Scorpion Venom Glands, and he'll make it worth your while.
As such, let's see where to find these scorpions.
Where To Find Scorpion Venom Glands in Diablo 4
After finishing your conversation with Baraim, you can open your map to see the quest's search area all the way in Amber Sands, on the north side of the region, as shown in the next D4 map.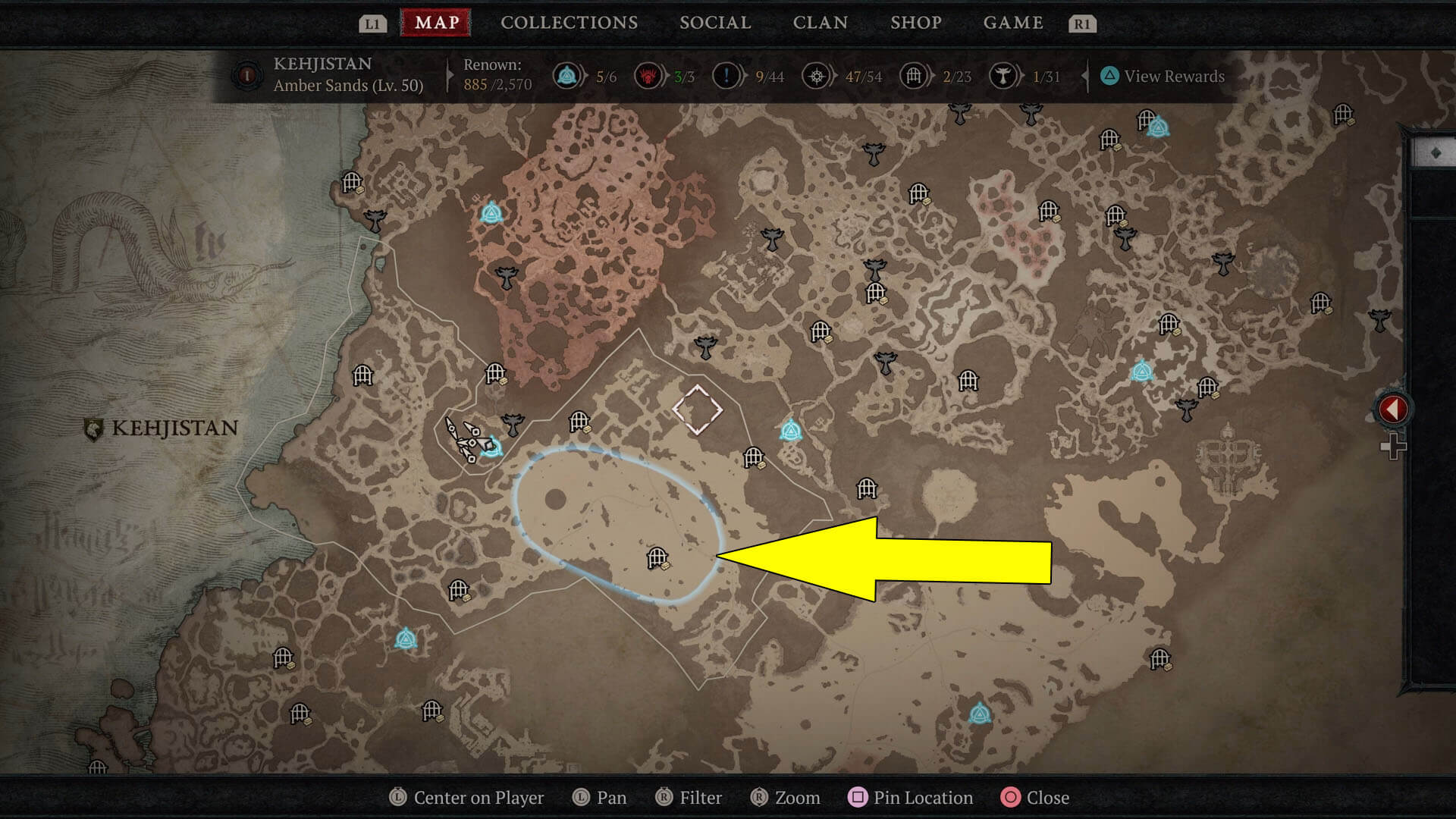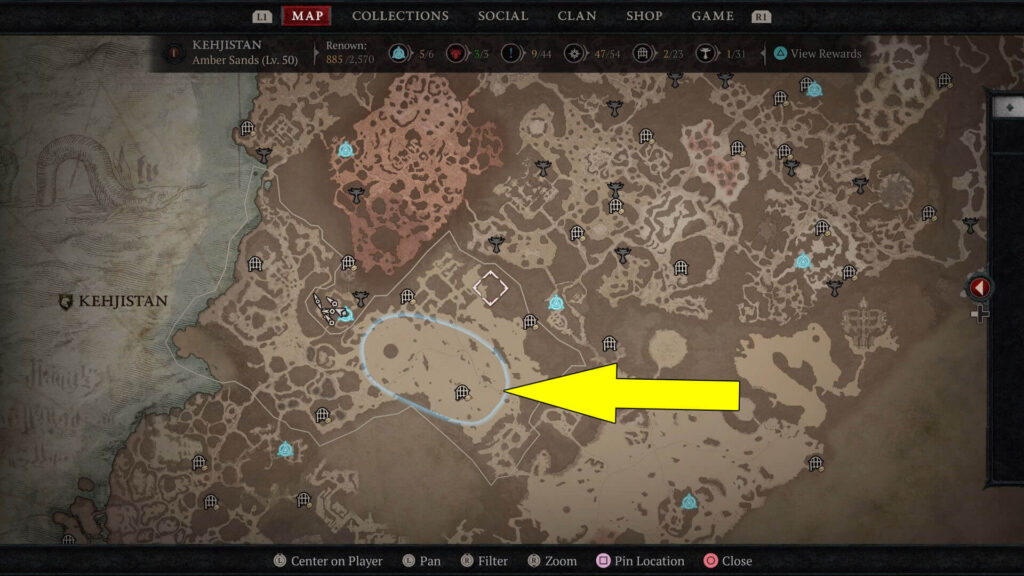 Once you start exploring the search area, you'll see that red dots will appear on your minimap.
Each red dot represents a scorpion that has a chance to drop a Venom Gland if you slay it.
You need a total of 15 Scorpion Venom Glands, and considering that the drop chance is pretty high, you won't have to spend too much time killing these mobs.
Also, it's worth mentioning that you can kill scorpions even outside of the search area.
Upon collecting the 15 Scorpion Venom Glands, you must return to Baraim.
The NPC will be very happy that you got the job done and will reward you with XP, Gold, Renown points, and a Cache.
Well done, Nephalem! You've managed to complete Diablo 4 Pinch Poison and obtained some nice rewards in the process. However, there are more Kehjistan side-quests for you to tackle, like Deadly Trade.