Diablo 4 Righteous Idol is a short and straightforward fetch side quest in the Fractured Peaks region, where you'll have to bring a specific quest item to an NPC.
But from what we've seen, many players struggle to trigger the D4 Righteous Idol quest. This is due to some specific requirements that we will elaborate on below.
Also, if you want to achieve a 100% completion rate of the region, you'll have to complete all Fractured Peaks side quests, including the Righteous Idol.
So, let's dive right in and explore the steps necessary to start and complete the Righteous Idol quest in Diablo IV.
How To Start Righteous Idol Quest in Diablo 4
Righteous Idol is one of the two missing side quests in Fractured Peaks, which holds many players to complete the region.
In order to start the Righteous Idol side quest, it is necessary to complete the Better Days and Unwritten End, which are the previous side quests for Zalan Coste.
Also, it is mandatory to finish the main story campaign, including the Epilogue. Luckily, there are no specific level requirements.
After you meet the abovementioned requirements, fast-travel to Yelesna and look for Tsvemir, the Armor Vendor, north of the waypoint. Check the image below for the exact location.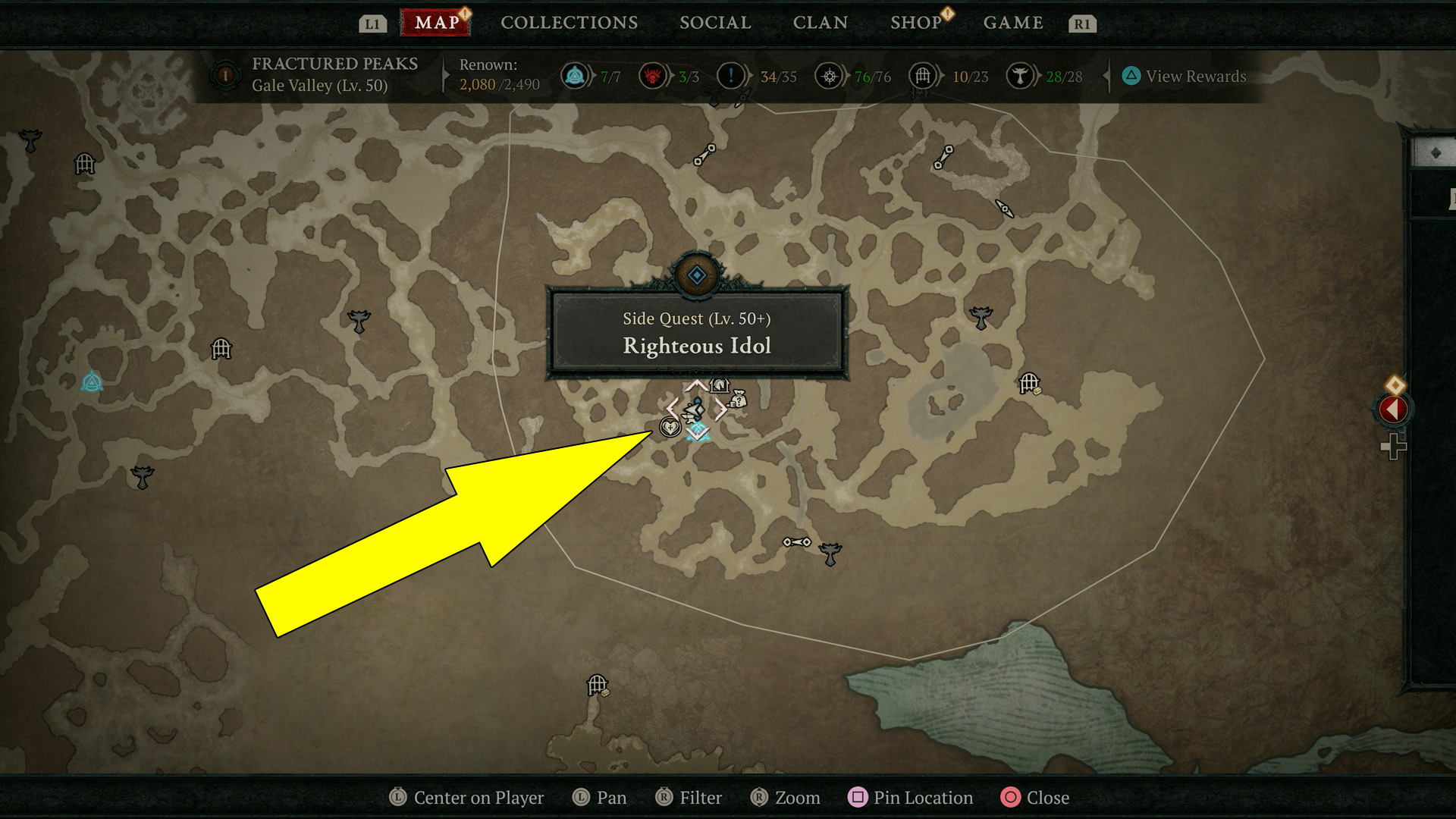 Interact with Tsvemir and look inside his shop at the top of the list for the Carved Wooden Knight quest item, a weathered carving of a knight missing several pieces.
Buy the Carved Wooden Knight for 10 gold to start the side quest and trigger the next and final objective.
Where To Find Zalan Coste in Diablo IV
After purchasing the Carved Wooden Knight, you'll have to bring it to Zalan Coste, who is interested in these carvings.
To find Zalan Coste, fast-travel to the town of Margrave, in the southern part of Fractured Peaks.
When you speak with him, he'll tell you a dreadful tale about a friend woodcutter who loved to make these kinds of carvings, and one night he disappeared into the forest without a trace.
He and his friends never found or buried the old woodcutter.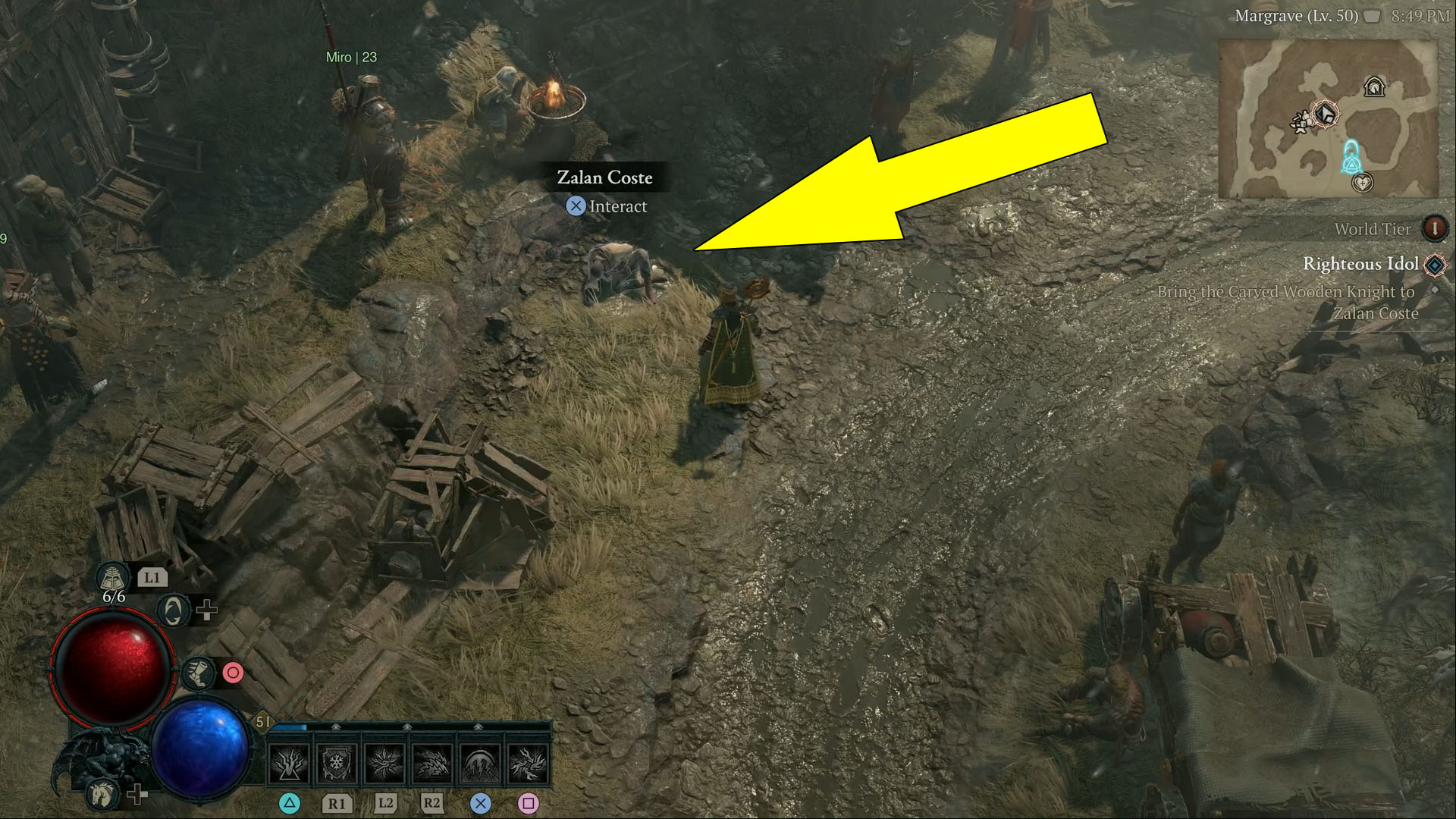 Depending on your level, you'll receive a Cache, Gold, and XP as a reward for bringing him the Carved Wooden Knight.
That's everything you need to know about how to complete the Righteous Idol in Diablo 4.
If you found this guide helpful, be sure to visit our Wiki Hub Page for more content about the game.