Song of Rot is a Diablo 4 side-quest you can start in the Rospill Delta area after reaching the Hawezar region in Act 5 of the video game developed by Blizzard Entertainment.
This means Diablo 4 Song of Rot is part of the 49 Hawezar side-quests, and you must finish all of them if you want to achieve 100% completion in the fifth region of the video game.
In Song Rot, you continue from where you left off in the Perceived Threat side-quest and keep on helping Zurke find a cure for the sickness he created.
D4 Song of Rot is not particularly hard, but you might still encounter difficulties while trying to complete it; as such, don't hesitate to check our walkthrough below to go through the quest's objectives quickly.
How To Start Song of Rot Quest in Diablo 4
As mentioned, to start Song of Rot, you must progress with the main story to Act 5 and complete the Perceived Threat side-quest in the Hawezar region.
Then, you must ask Zurke, who is located in his hut in the southwestern part of the Rotspill Delta area, if he has everything he needs to cure the sickness he created, and his answer will be that he is missing one key ingredient, the blood fungus.
Luckily the NPC grafted a patch of blood fungus onto a creature outside of the reservoir ruins.
Thus, let's see where you can find this creature exactly.
Where To Find the Blood Fungus Host in Diablo 4
Upon discussing with Zurke, you can open your map to spot a search area next to the Ancient Reservoir dungeon on the north side of the Rospill Delta.
Inside the said search area, which is quite small, you have to look for the Blood Fungus Host.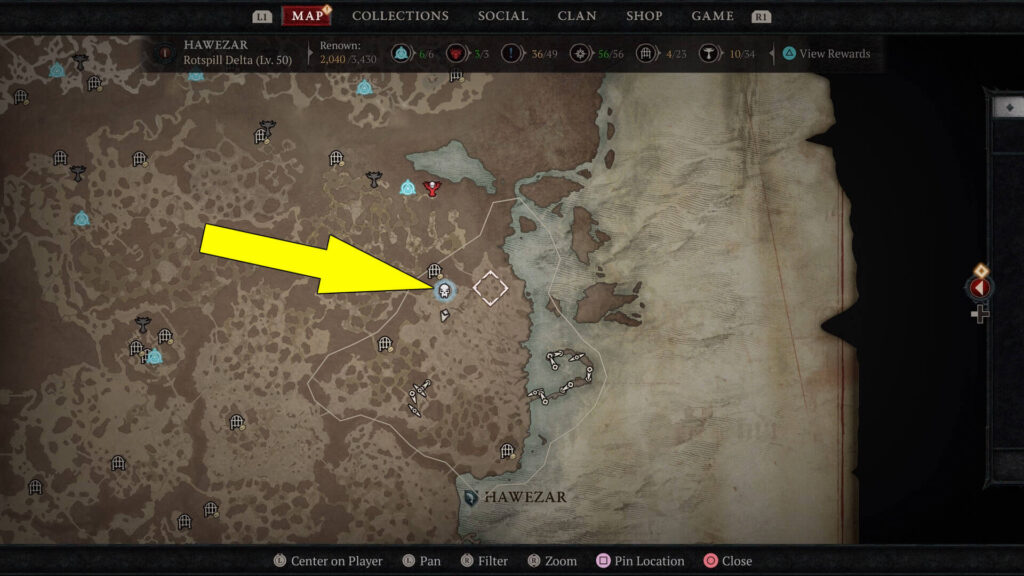 The Elite enemy is found in the middle of the search area, and it is hard to miss.
Now slay the creature and pick up the Blood Fungus from the ground.
Then, head to another small search area, this time near the Belfry Zakara dungeon on the south side of the Rospill Delta.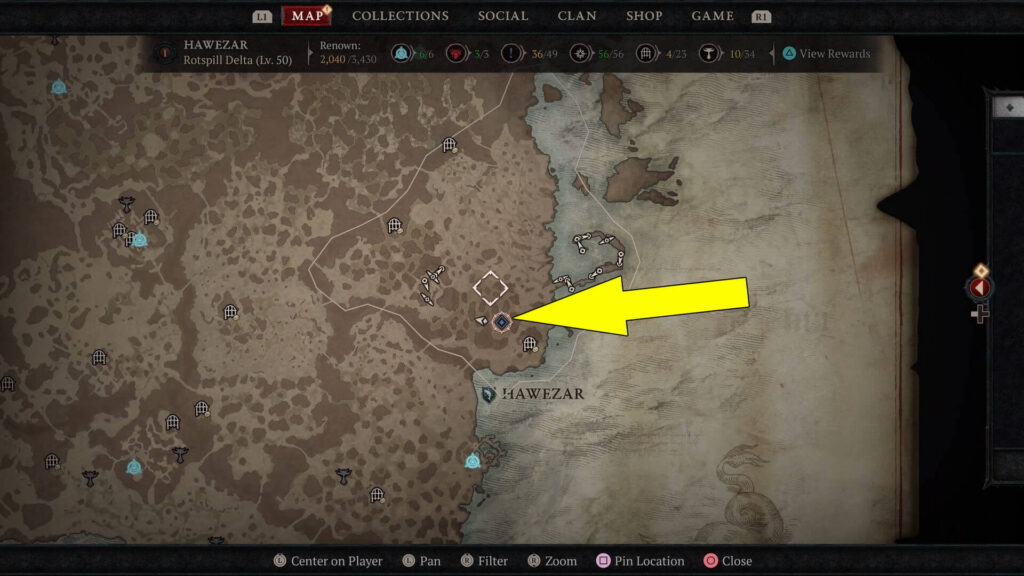 Here you should find Zurke on a patch of land, and to continue, you must place the Blood Fungus on Samil's corpse located next to the NPC.
Then speak with Zurke, and he will start a ritual.
In the meanwhile, you must protect the NPC as the area will get filled with mobs, including Elites.
After some intense fighting, Zurke will finish the ritual, and you can talk to him again to complete Diablo 4 Song Rot side-quest.
Of course, your efforts will be rewarded with Gold, XP, Renown points, a Cache, and a Rare Helm.
Also, if you're up for more questing, you can start the Lost Legacy side-quest, available in the Hawezar region as well.