Diablo 4 The Starving Strand is a delivery quest in which you must help Baltair, a male NPC, by taking a package to his son.
The quest is pretty straightforward, but you must finish it if you're aiming for 100% completion in the Scosglen region of the video game developed by Blizzard Entertainment for PC, PlayStation 4, PlayStation 5, Xbox One, and Xbox Series X/S.
Starving Strand can take more time to finish if you don't have specific Waypoints or the mount unlocked.
Now, you should check the walkthrough below to learn the exact steps you must follow to complete D4 The Starving Strand.
How To Start The Starving Strand Quest in Diablo 4
Before you can start Starving Strand, which counts as one of the 47 Scosglen side-quests, you must get to Act 2.
Furthermore, you must complete the Dark Omen main-quest; thus, you have to progress with the story for a while.
When you're all set, you must make your way to the Braestiag village on the south side of the Wailing Hills area.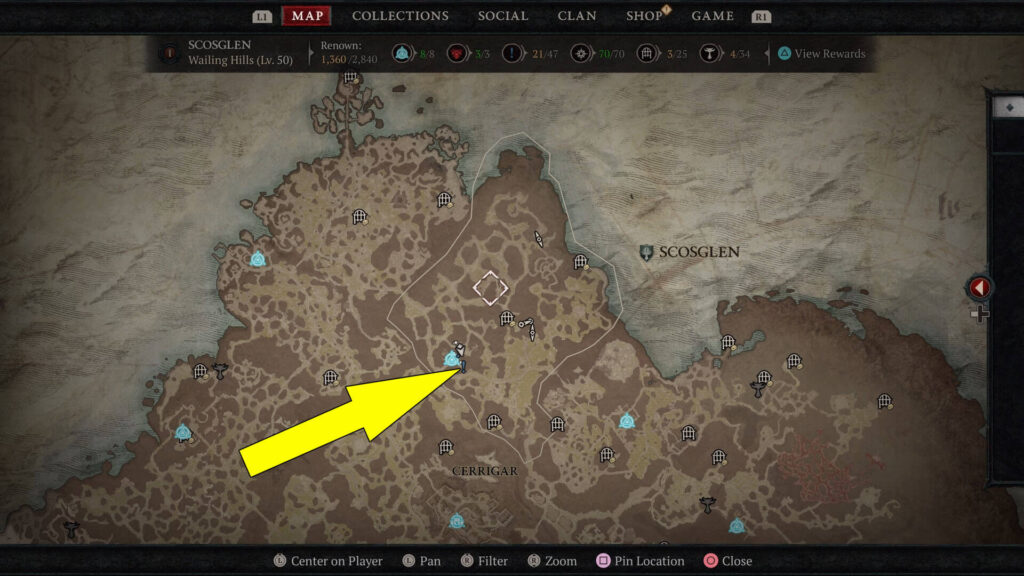 You can get to Braestiag in a couple of seconds if you have the Waypoint in the village unlocked.
However, if it's your first time hearing about Braestiag, you're out of luck, and you must run to the village or ride your mount to it.
But considering that you can unlock the mount only at the beginning of Act 4, there is a small chance you'll have your own horse when you decide to complete D4 Starving Strand.
Now, when you reach Braestiag by whatever method, you can go to the village's Stables to find Baltair sitting by the fence.
Finally, speak with the NPC to start the quest.
Where To Find Tadhg in Diablo 4
Baltair will explain to you how his family lives in Corbach, in the Strand, where things are quite difficult because there is not enough food to go around.
That is why our NPC came to Braestiag; to earn some coin and send food to his family.
However, he can't afford to leave work and visit his family, so he asks you to deliver a Bag of Foodstuff to his son Tadhg.
As such, to continue, you must head to Corbach in the middle of the Strand area, as shown on the next Diablo 4 map.
Luckily, Corbach also has a Waypoint you can use to fast travel, assuming you've already unlocked it, of course.
Once you've made your way to Corbach, you must head south of the Waypoint at the spot marked on the previous map to find Tadhg next to a house.
Now, hand the Bag of Foodstuff to Tadhg and tell him who sent it.
He will get very emotional and thankful, so grab a napkin.
Congratulations are in order, friend, because once you've finished talking to Tadhg, you complete Diablo 4 Starving Strand side-quest and obtain the following: XP, Renown points, Gold, and a Cache. However, you can now focus on another Scosglen side-quest, like What Ails Thee, available in Cerrigar.