What Ails Thee is a very short Diablo 4 side-quest that can be completed in the Scosglen region in Act 2 of the video game developed by Blizzard Entertainment and released on June 6, 2023.
Diablo 4 What Ails Thee requires you to help Cori, a worried son, by checking on his old parents to see if they need him.
Even though the side-quest is not hard at all, you must still finish it if you want to achieve 100% completion in the Scosglen region.
However, if you get stuck by any chance with D4 What Ails Thee side-quest, it would be best to refer to our walkthrough below.
How To Start What Ails Thee Quest in Diablo 4
The first thing you need to worry about to make the quest available is to get to the Scosglen region in Act 2.
Then you need to progress with the story until you complete the Dark Omen main-quest.
In fact, many of the 47 Scosglen side-quests require you to first complete Dark Omen.
After finishing with the requirements, you must make your way to Cerrigar, the main town in the Scosglen region.
Of course, Cerrigar has a Waypoint you can use, but only if this is not your first visit to the town and you have already unlocked the fast travel point.
Once you get to Cerrigar, you must head east of the Waypoint and look for Cori near the town's Jeweler.
You can look over the following D4 map if you simply can't find Cori, the quest giver.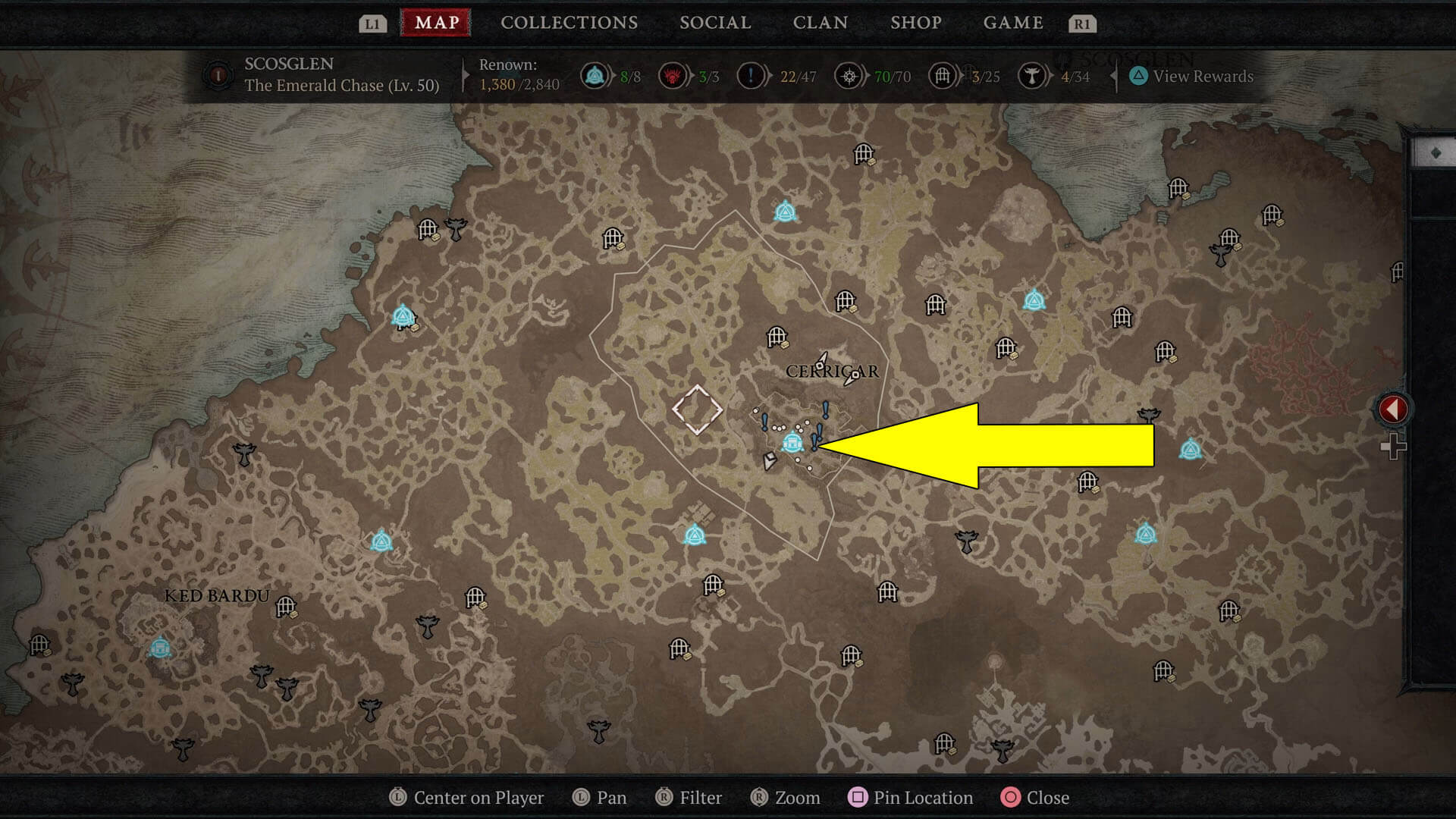 By talking to the NPC, you learn that The Downs is his home, and because Sanctuary is dangerous these days, he is concerned about his family, who he left behind.
Considering that Cori's parents are old and the roads are dangerous, the worried son asks you to go check if his family needs him.
The situation seems serious, so you decide to go to Cori's father, Phelan, and talk to him to see if he's ok.
Where To Find Phelan in Diablo 4
Luckily, Phelan is not that far away; he is located in Blycroft on the north side of The Downs area, east of Cerrigar, as you can see on the next map.
After you reach the spot, you can find Phelan in front of a house, and when you tell him that Cori sent you to check up on him, you'll have a different response from him than what you were expecting.
Phelan will tell you that he can't believe Cori even remembers he has a family and that he threw him out of the house because he refused to work.
In conclusion, Cori is better off in Cerrigar for all his father cares.
That's about it, Nephalem! You've completed Diablo 4 What Ails Thee side-quest and received a Cache, Renown points, XP, and Gold. But keep in mind that there are more side-quests you can start in Cerrigar if you want to, like Daughter of the Oak.