Diablo 4 Stemming The Tide is the second side-quest (after A Briny Fate) available when you first visit the village known as Marowen on the northwestern coast of Scosglen.
Unlike A Briny Fate, Diablo IV Stemming The Tide is more accessible because all you need to do is defeat hordes of Drowned around the Marowen village.
However, since Stemming The Tide counts as one of the 47 Diablo 4 Scosglen side-quests, the following walkthrough explains how to complete it and where to find the Drowned mobs.
How To Start Stemming the Tide Quest in Diablo 4
Stemming the Tide is a Diablo 4 quest that can be accessed early in Act 2 after you finish the Dark Omen main quest when entering Scosglen.
Once Dark Omen is complete, feel free to travel to the northwestern coast, where you'll find the small village of Marowen at the location marked on the map below.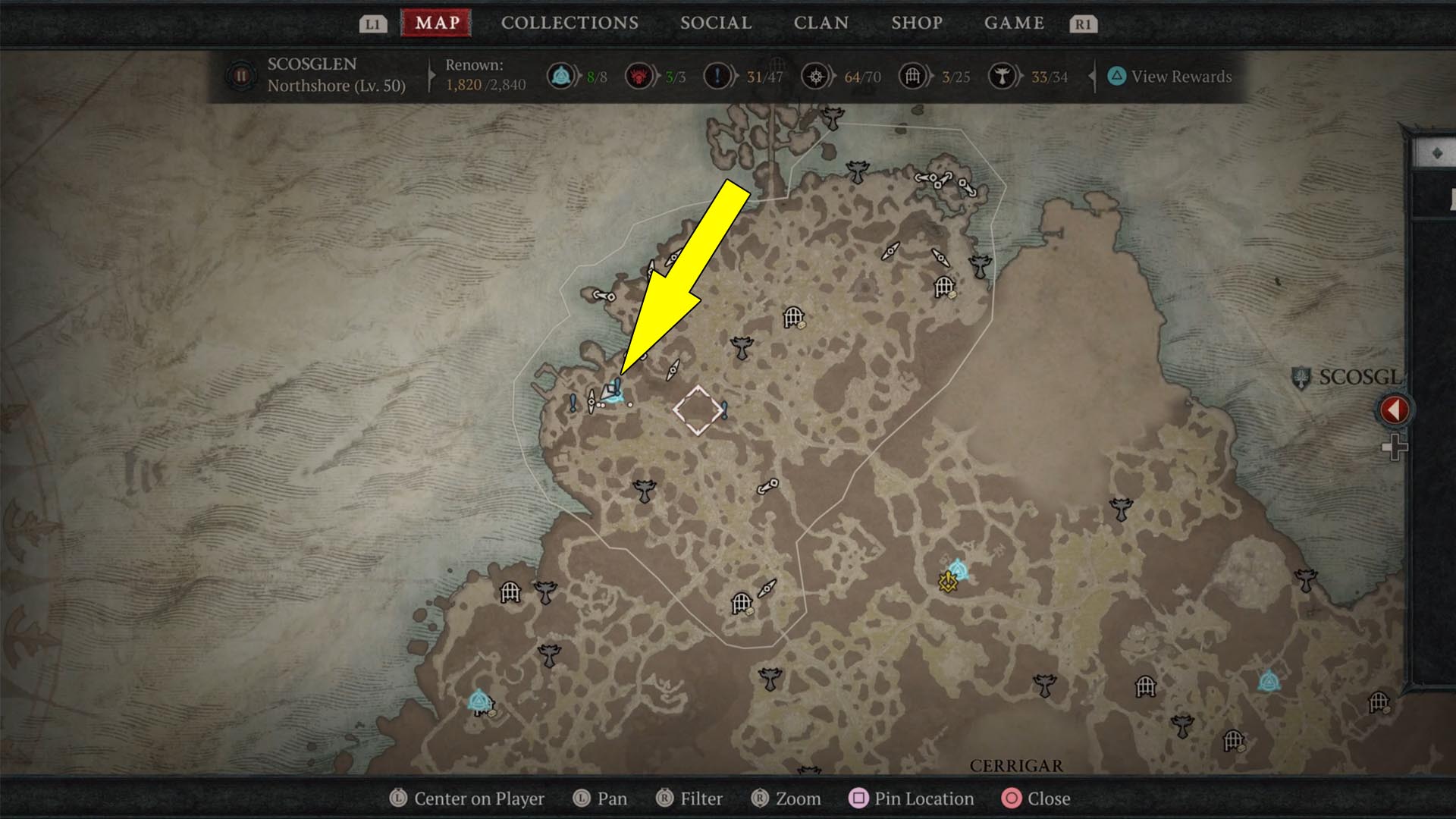 By the waypoint in Marowen, you'll find a female NPC named Aigidh near the corner of a house. Tell her that the village is surprisingly quiet, and she'll tell you that the fishermen didn't send their boats out since last month because of the Drowned along the coast.
Without fresh fish, the villagers were forced to open the stores, and they are now eating salted cod, which was preserved for winter.
Aigidh needs your help clearing the shores so the villagers can return to the sea. Specifically, she wants you to slay 100 Drowned.
Where To Find Drowned in Diablo 4
Diablo 4 Drowned are former sailors found along the Scosglen coast. After you start the Stemming the Tide side-quest, open your map, and you'll spot a large number of red dots.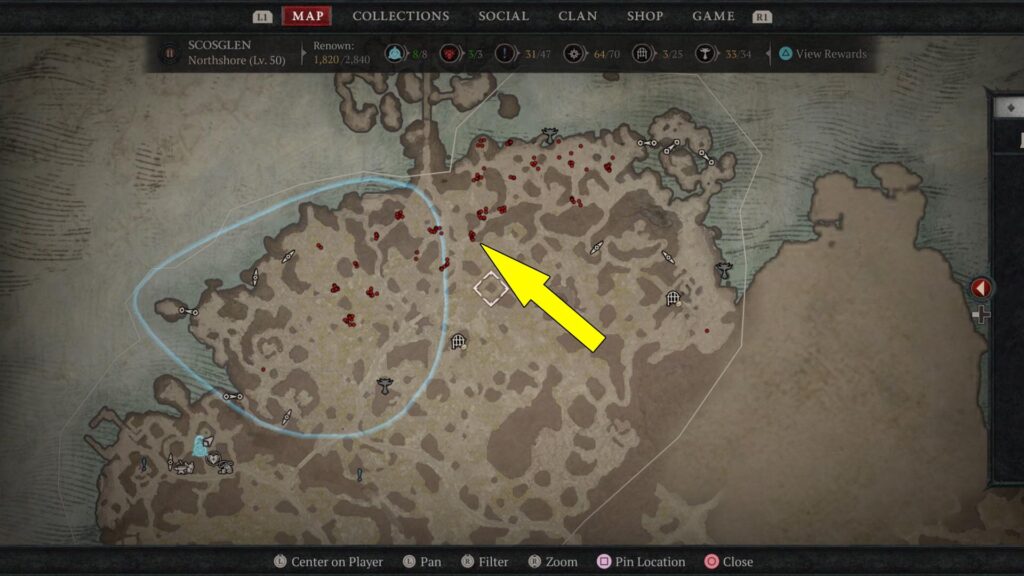 All the red dots on your map mark your targets, and as you can see above, you can also find them outside the search area.
When looking for Drowned, you are, in fact, looking for Wretches, Deckhands, and First Mates.
Similar to the Ghouls in the first act of the video game developed by Blizzard Entertainment, these enemies are relatively weak.
Because they attack in groups, you most likely won't encounter any difficulties getting 100 kills.
Once you complete your objective, you must return to Aigidh in Marowen and inform her that you've dealt with the Drowned.
She'll thank you for securing the beaches around the town and reward you with a Gem Cache.
Additionally, for finishing the Diablo 4 Stemming The Tide quest, you'll receive XP, Gold, and 20 Scosglen Renown Points.