The Wrong Hands is one of the secret side quests of the Scosglen region in Diablo 4 that requires you to find and collect the Broken Carving, a randomly dropped item and deliver it to the rightful owner.
But unfortunately, the Broken Carving will not be obtainable until specific prerequisites have been fulfilled.
Also, locating the Broken Carving quest item can be challenging as it only drops from chests in specific areas of Scosglen.
In the following guide, we will provide instructions on finding the Broken Carving to complete The Wrong Hands quest in Diablo IV.
How To Start the Wrong Hands Quest in Diablo 4
The Wrong Hands side quest in Diablo IV becomes available after fulfilling several requirements.
First, progress the story campaign until you've completed Act II. Then, complete the First Among Wolves questline to unlock an NPC called Artair.
Finally, you'll have to start the side quests with a blue exclamation mark available around the Tirmair waypoint. If you need help with these quests, you can follow our Scosglen side quests locations guide.
After fulfilling all the abovementioned requirements, search all the chests you find around The Shrouded Moors or Highland Wilds subregions in Scosglen until they drop the Broken Carving quest item.
While working on the Tirmair side quests, you can open random chests until you get the Broken Carving.
Please refer to the map below to locate the quest item. However, please note that we cannot guarantee that you will find it in the exact location.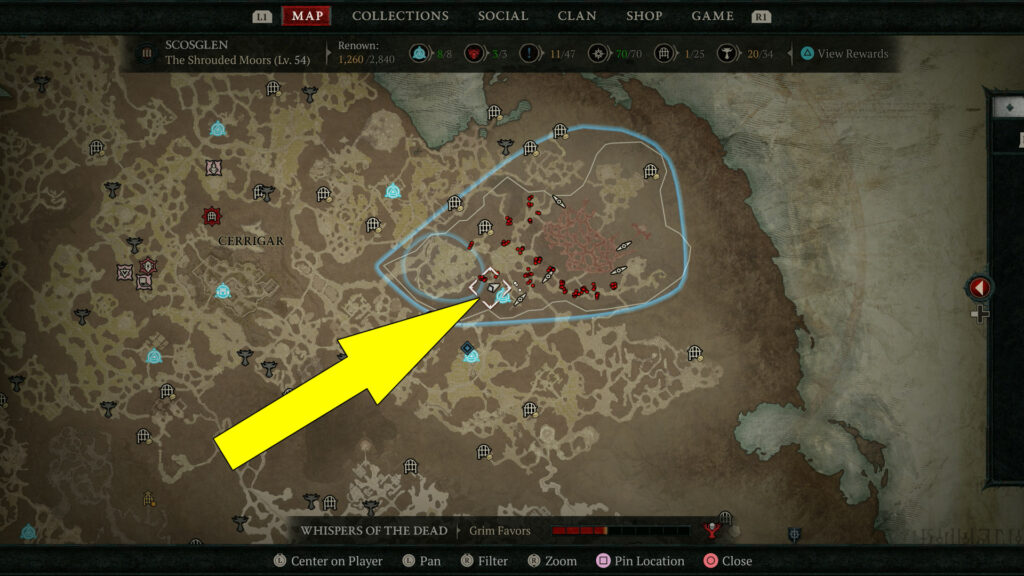 Where To Find Artair in Diablo IV
After picking up the Broken Carving quest item, make your way to the Wraithstead area, east of the capital city of Cerrigar.
Return the Broken Carving to Artair, who will express gratitude for bringing it to him.
He will ask you to bring any additional parts you find immediately and also plans to involve others in searching for the missing pieces.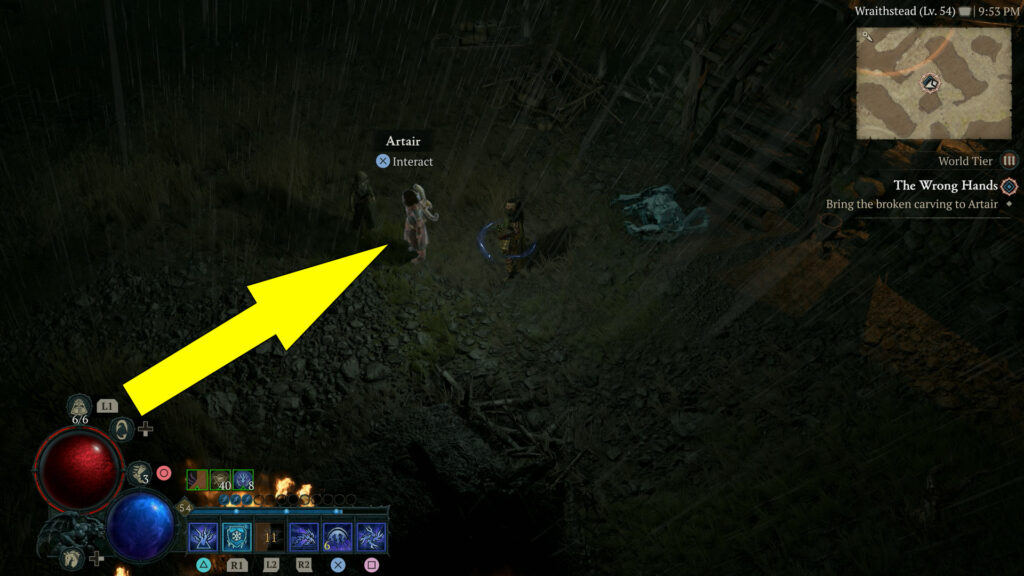 Artair also emphasizes the importance of preventing the wrong people from obtaining these pieces.
As a token of appreciation, you'll be rewarded with 20 Renown Points for the Scosglen region, XP, Gold, and a Salvage Cache.
Once you finish The Wrong Hands quest, you can begin looking for the next broken item for Artair to trigger his next quest, A Different Beast, which shares similar objectives.
Also, make sure to check our Diablo 4 Wiki Hub Page for more helpful guides about the game.